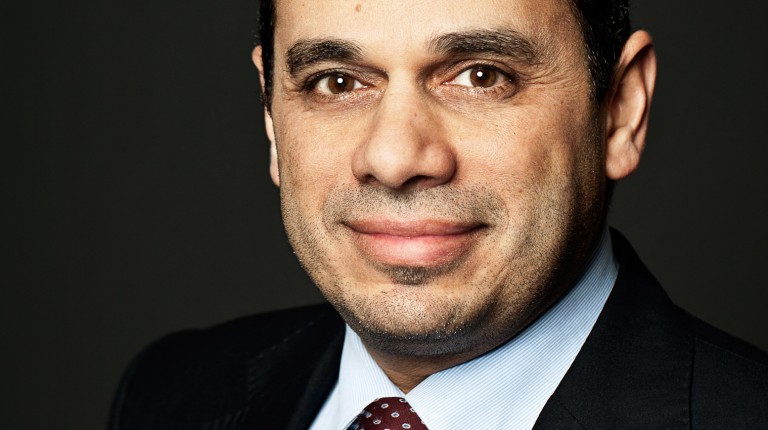 By Mohamed Alaa Eldin
Teradata, a company specialising in data analysis, is currently in negotiations to provide the Egyptian government its services in combating money laundering, said Teradata Regional Manager Khaled Hammouda in an interview with Daily News Egypt. Hammouda argues that the Egyptian market is full of opportunities due to the presence of "high human resource capabilities" giving the nation a competitive advantage over other Middle Eastern markets.
What is your opinion on investment opportunities in the IT sector in Egypt?
Egypt has much to do in IT sector in terms of modernising infrastructure and employing cutting-edge technology which renders Egypt a promising market and accelerates growth opportunities.
What services do you offer?
Teradata is a US company specialising in the field of data analysis through applications and technologies that our competitors do not have. Data analysis is an advanced technology that allows for permanent usage of and reliance on various technological tools.
What are the challenges that hinder data analysis technology in the Egyptian market?
The Egyptian market needs to be upgraded in terms of technological infrastructure in order to utilise and analyse existing data to help develop national plans or even plans for each sector. There is also a need to convert all paperwork procedures to electronic ones in order to allow for an increase in data volume. Funding is another challenge in this area because of Egypt's poor economic situation, which pushes companies to ration expenditure and rely on traditional methods to carry out their plans.
How can we take advantage of data analysis?
Data analysis technology will help solve numerous problems, such as corruption and the traffic problems that most Egyptian provinces suffer from, while also helping develop plans to provide suitable jobs according to the needs of the market. At the corporate level, companies may benefit from data analysis to develop suitable marketing plans or plans to offer specific products with certain specifications in accordance with the indicators shown by the data.
What are your plans for Egypt during the coming phase?
Teradata will focus on increased awareness of the importance of data collection and analysis technology, particularly in the telecom sector since it has developed so dramatically. The company is benefitting from Egyptian employees who work in the field of data analysis for the telecom sector in order to implement similar projects for many countries across the Middle East, and we are focusing on the public sector and banks and financial institutions in the finance sector.
How did the telecom sector in Egypt develop in Egypt by adopting data analysis?
Telecom companies in Egypt do not present any new products or packages for users before utilising data analysis to determine customer enthusiasm for the product and expected financial returns.
We aim to expand this concept to other sectors, especially since the Egyptian market is promising and holds significant growth opportunities compared to other markets in the Middle East. Egypt has high human resource capabilities that grant the country a comparative advantage over the rest of the Middle East.
What are the sectors that you will focus on in the coming period under your company's strategy?
We will focus especially on the government sector on in the coming phase, especially in light of growing government interest in institutionalising and adopting technology across all sectors, including the financial, banking, industry, and services sectors.
Who are your most important customers in the Egyptian market?
CAPMAS, the Passport and Immigration Authority, the General Organization for Export & Import Control, Telecom Egypt, Mobinil, Etisalat, Asia Cell, Djezzy, and CIB.
What are your plans for introducing new solutions and cooperating with government agencies?
We are offering new applications for data analysis technology soon on the Egyptian market, particularly in the field of combating money laundering and revealing cases of manipulation and credit risk analysis. We are also negotiating with the Egyptian government to use data analysis technology to combat money laundering.
What does the proposed agreement with the Ministry of Communications entail?
The ministry will be the main player in the Egyptian market during the coming phase, and the company has already signed a cooperation agreement, represented through the Information Technology Institute, to train students in data analysis technology and create qualified human resources for this purpose.