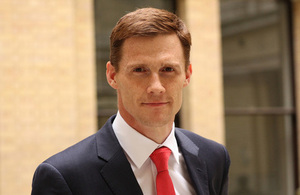 British Ambassador to Egypt John Casson said that the UK urges Egypt to engage constructively with the important issues raised in the UK statement during the 20th session of the United Nations Universal Periodic Review (UN UPR) that took place in Geneva on Wednesday.
"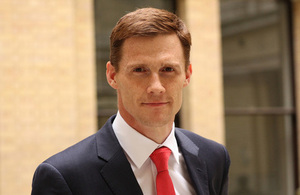 The UK encourages the Egyptian government to implement the fundamental rights and freedoms in full," said Casson in a Wednesday statement.
Karen Pierce, UK Permanent Representative to the UN and International Organisations in Geneva, said that the UK remains concerned at the numbers of detainees in pre-trial detention, reports of mistreatment or torture, use of mass trials and trial irregularities, retention of the death penalty, and restrictions on freedom of expression and freedom of assembly, as well as the decreasing space for civil society and the media to operate.
The UK recommended the full implementation of the government's provisions for the free operation of civil society in Egypt, including through a revised NGO law that conforms to international standards and protects freedom of expression.
It also recommended the completion of the National Strategy on Violence against Women with a clear, credible implementation plan and that involves hosting the Special Rapporteur for Violence against Women on a visit to Egypt.
"The United Kingdom supports a stable, prosperous, and democratic Egypt. Human rights are integral to this vision because no country can enjoy long-term stability, prosperity, and democracy without protecting the fundamental rights of its people," Casson said.
The British ambassador also said that the UK welcomes President Abdel Fattah Al-Sisi's commitment at the UN General Assembly on 24 September 2014, to build a state that respects rights and freedoms, including the rule of law and the freedom of expression for all.
"The UK supports the important personal and civil freedoms in the constitution endorsed by the Egyptian people this year," Casson added.
Egypt's constitution, voted into effect in January by a landslide vote, received praise in Geneva, but concern was raised over the application of the provisions enshrined in the constitution.
Egypt's delegation to the UN headquarters was headed by Minister of Transitional Justice Ibrahim El-Heneidi and included representatives from the Ministry of Foreign Affairs, the Ministry of Social Solidarity, the Ministry of Interior, the general prosecutor's office, and the National Council for Women.
Egypt appeared before the UN Human Rights Council as part of the Universal Periodic Review, which is the UN's peer-to-peer review of human rights in every UN member state. Each country appears before the UPR every four years and other UN member states have the opportunity to make statements.