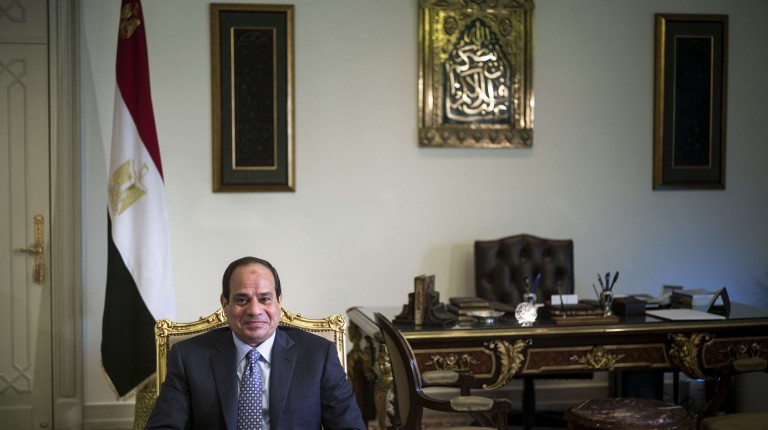 The American delegation visiting Egypt on 10-11 November met with Egyptian president Abdel Fattah Al-Sisi to discuss the future of American investment in the Egyptian market.
In 2013, the volume of US investments in Egypt represented 30% the country's total investments in Africa. Investments in Egypt stood at $13.9bn.
On the first day of the American delegation's visit, Greg Lebedev, senior member of the board of directors in the US Chamber of Commerce, stated that the size and quality of this delegation is a testament to the interest of American companies to remain committed in Egypt.
The US delegation is led by chairman of Apache Corporation Steve Farris; president of the American Chamber of Commerce Anis Aclimandos; and chairman of the Egypt-US business Council Omar Muhanna. The delegation also includes 170 senior US company executives.
Senior representatives from the Overseas Private Investment Corporation (OPIC) and the United States Export Import Bank (EXIM) participated and liaised to fund and support potential investments.
Lebedev said that the delegation will be returning to Egypt in March 2015 to attend the economic summit aimed at attracting foreign investment.
David Throne, special advisor to US Secretary of State John Kerry, said this is the largest delegation that has visited Egypt and that it is well-timed. Thorne said Al-Sisi has stated that "his door is always open" to help with investment in Egypt and that the US is encouraged to take part in the investments announced by Al-Sisi and Egyptian ministers.
Our continued cooperation against common threats remains combust and multilayered, Thorne added.
"It's crucial that the Egyptian economy continues to grow to meet the demands of its growing population," Thorne said.
The American ambassador stated that the US wants to see American companies be a catalyst for growth.