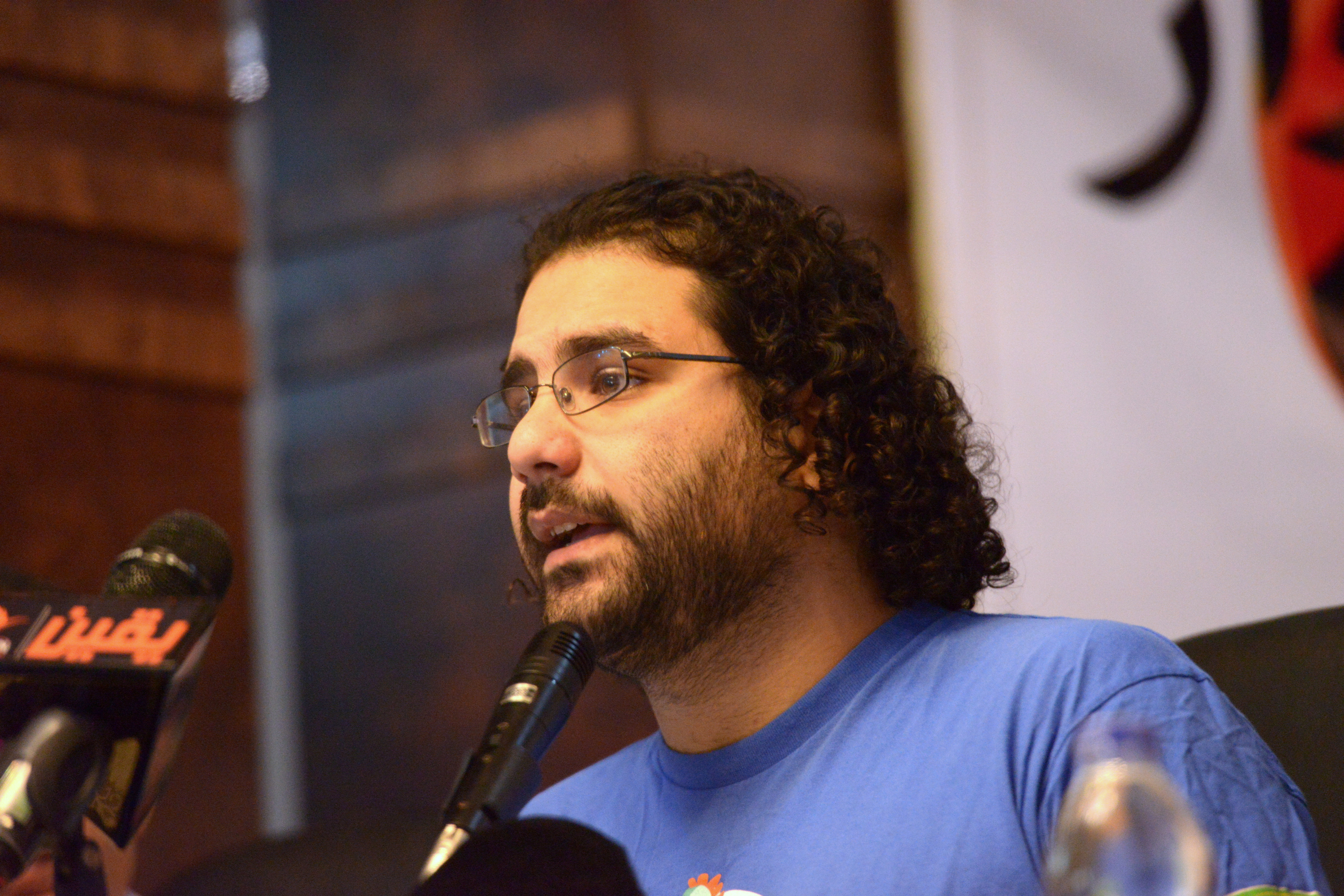 The Cairo Criminal Court postponed Tuesday the trial of Alaa Abdel Fattah and other activists accused of violating Egypt's controversial Protest Law until 17 November.
The defendants are to remain in detention until the new date.
The court is set to prepare the room for viewing evidence videos in the next session, reported state-run newspaper Al-Ahram. The defence lawyers had requested to view the videos, and also called for the release of the detainees.
Abdel Fattah was allowed to address the judge and asked for the reasons for his detention, according to Mahmoud Belal, a lawyer at the Egyptian Center for Economic & Social Rights. Abdel Fattah has already been released twice and then detained again in the same case, and complained about harsh prison conditions. He also outlined the strict measures directed specifically towards him and other activists, and violations of prison rules.
After postponing the decision of their release or continued detention, the court allowed the detainees to talk with their families for 10 minutes after the session.
Abdel Fattah and 24 other defendants were sentenced in absentia to 15 years, handed an EGP 100,000 fine, and put under surveillance for a period of five years. They were found guilty of violating the Protest Law, and were later granted a retrial.
All detainees on the case were released on bail in August while Abdel Fattah, Hamada Al-Nubi and Wael Metwalli were kept in custody. They were then released in September on EGP 5,000 bail.
Abdel Fattah said at the time that his release was a "conspiracy". On 27 October, the court ordered the re-arrest of Abdel Fattah and all the other defendants.
The defendants are accused of violating the Protest law, issued by the then-interim president Adly Mansour in November 2013, after staging a demonstration outside the Shura Council (the upper house of the parliament).