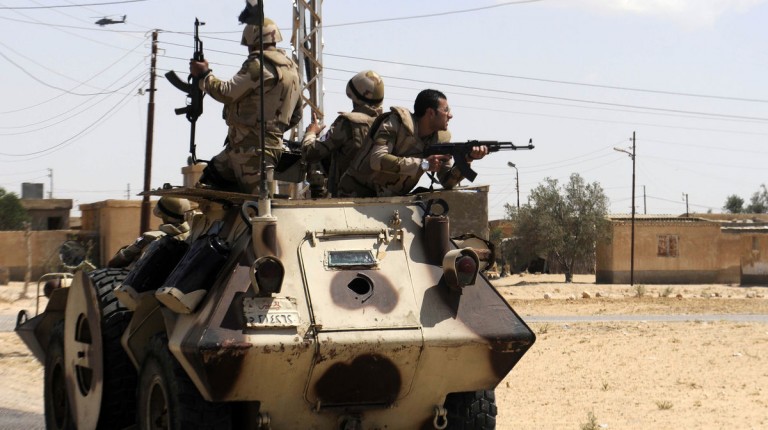 The armed forces destroyed seven tunnels on the Egypt-Gaza border and arresting four "criminal operatives" smuggling goods through the tunnels, according to an official statement released on Saturday.
The military said it killed seven "terrorist elements" and arrested 67 others on Friday and Thursday during an exchange of fire between security forces and militants in North Sinai.
During the military operations on Friday and Thursday, 22 vehicles and 112 hideouts belonging to "terrorist elements" were destroyed, the statement said.
Counterinsurgency measures intensified in North Sinai after an attack left at least 30 personnel dead on 24 October.
Recent security measures in North Sinai include: the creation of a buffer zone with a length of 1km along the Egypt-Gaza border, aiming to destroy all smuggling tunnels leading to Gaza; a three months state of emergency; and a curfew imposed on towns near the border.
The border crossing to Gaza was also closed down indefinitely, though recent state media reports have indicated the crossing may soon re-open.