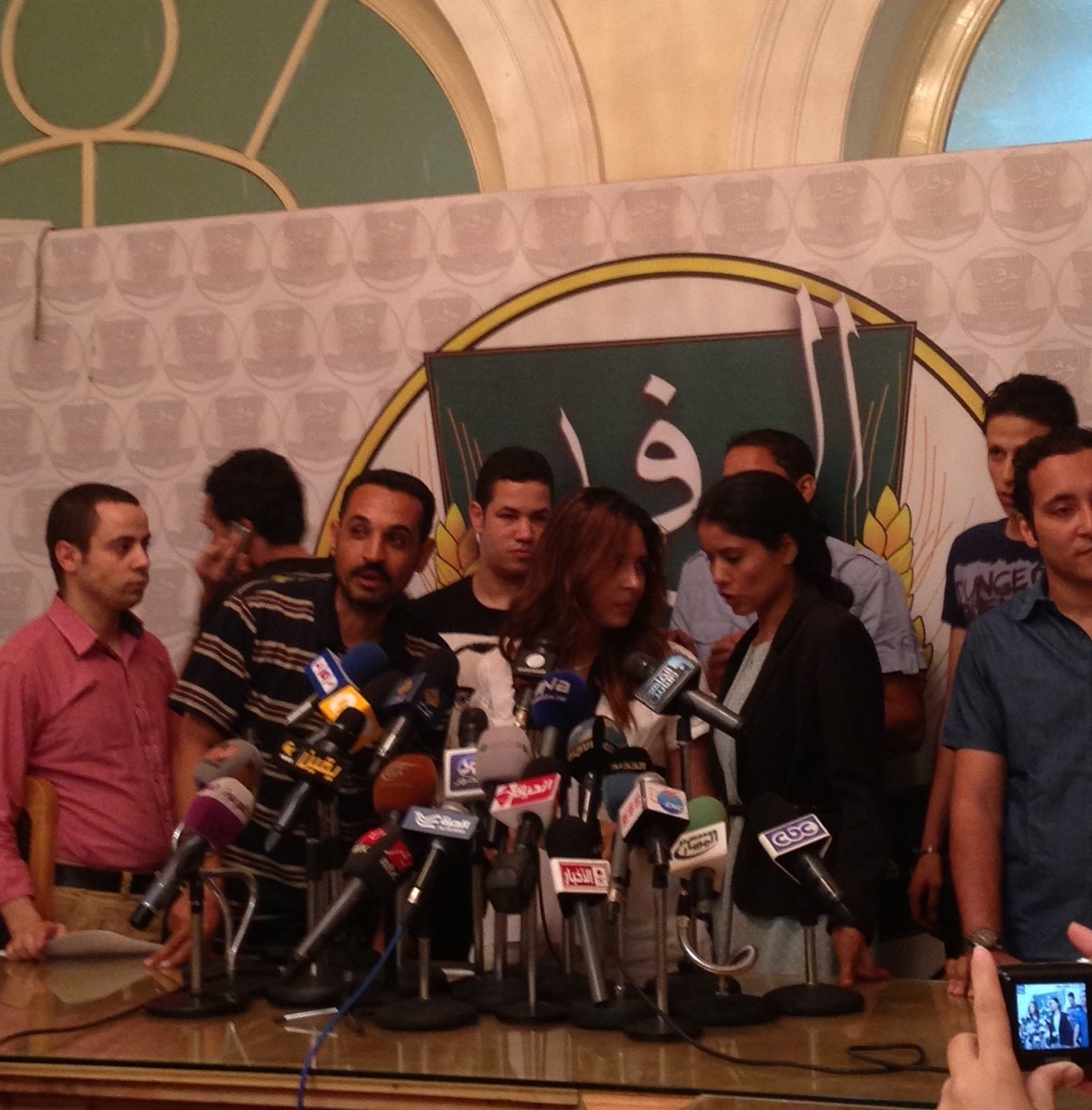 The Port Said Criminal Court adjourned on Sunday the retrial of the defendants in the "Port Said massacre" case to Monday, state media reported.
A total of 73 people face charges of murder after clashes at a football match in Port Said in February 2012 led to 74 deaths.
The court held the session at the Police Academy Headquarters in Cairo and continued to listen to eyewitnesses. Most of the defendants are fans of Al-Masry football club but among them are also nine police officers, and three Al-Masry club officials.
During the session, state media reported that one of the defendants, the former security director of Port Said Essam Samak, told the court that he asked the armed forces to provide security at the match but his request was met with a refusal. Samak added that the refusal of the army was based on the argument that "fans of Al-Ahly club insulted the [former] Field Marshal [Mohamed] Tantawi, and the Supreme Council of the Armed Forces [SCAF]".
The court also listened to the testimony of Colonel Al-Said Shoukry, head of the investigation team of the case. Shoukry told the court that he had not seen any clashes between the fans of the two teams, adding that he only saw the fans targeting security forces with fireworks.
Another witness is a police officer Mohamed Khaled who told the court that a police general ordered the gates to be closed as a safety precaution, and added that there was a vendetta between the fans of the two teams, denying that Al-Masry fans had plans to kill Al-Ahly fans.
The case relates to the Port Said stadium disaster, commonly called the "Port Said massacre", in which 74 supporters of Al-Ahly were killed following a football match. Al-Masry fans stormed the pitch, attacking players and fans. The incident caused the cancellation of the Egyptian Premier League, which did not resume until 2013 and has subsequently been played behind closed doors.
In total there are 73 defendants in the case, sentenced on two separate occasions. The first sentence was delivered in January 2013 in which 21 people were sentenced to death. The second verdict came in March 2013, when the 21 death sentences were ratified, five received life sentences, ten were handed 15 year sentences, two received 5 years and one man received a year sentence. Subsequent appeals have brought about a retrial.