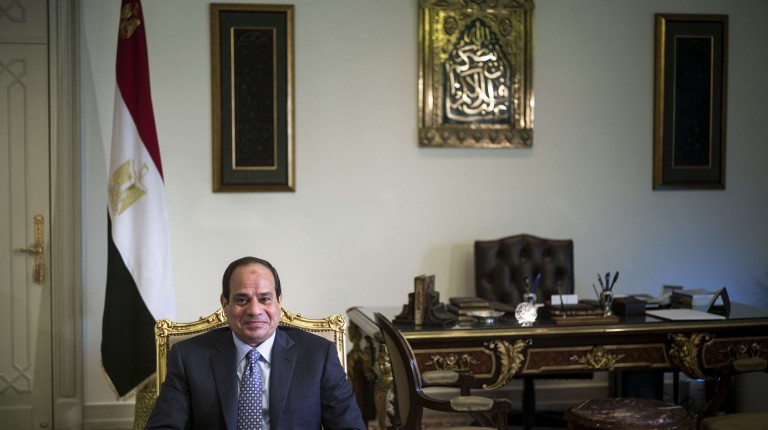 Pope Francis expressed the Catholic Church's "closeness and solidarity… to all the people of Egypt during this period of political transition" during a meeting with Egyptian President Abdel Fattah Al-Sisi on Monday.
The meeting came during Al-Sisi's tour of Europe, which started in Italy on Monday and included a visit to the Vatican.
Egypt's head of state and the pope had a "cordial exchange", according to a statement from the Vatican, with "discussions centred around the situation in the Egyptian nation". Francis expressed the Vatican's support for Egypt, hoping that "within the framework of guarantees enshrined by the new Constitution in terms of the safeguard of human rights and religious freedom, the peaceful coexistence among all components of society may be strengthened and the path to inter-religious dialogue may continue to be pursued".
Al-Sisi and the Pope also discussed "themes of common interest", with a focus on Egypt's role in "promotion of peace and stability in the Middle East and North Africa". Francis stressed "dialogue and negotiation are the only options to put an end to the conflicts and to the violence that endanger defenceless populations".
The Egyptian president also met with Italian President Giorgio Napolitano on Monday, as well as other Italian officials. He is scheduled to travel to Paris on Tuesday, and is set to meet with French President François Hollande on Wednesday.