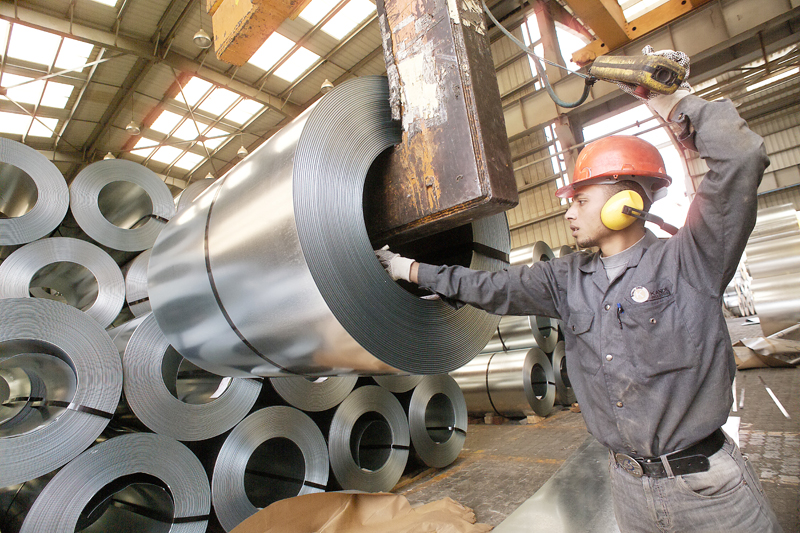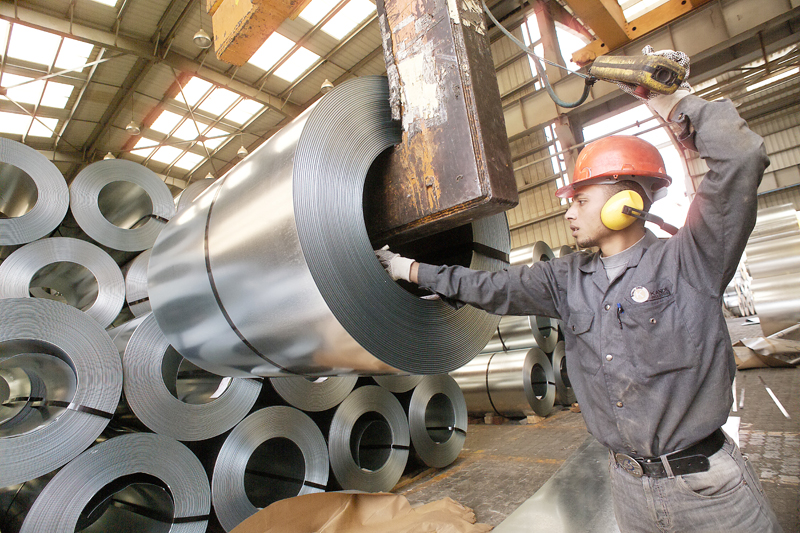 Despite the implementation of the government's decision to impose protection fees on imported steel, local steel companies are not expected to achieve high profits by the end of this year, steel producer and chairman of Egyptian Steel Group Ahmed Abou Hashima told Daily News Egypt.
Abou Hashima attributed his expectation to the fact that local steel companies have been negatively affected in the third quarter of 2014, before the decision was applied, from the increasingly large amounts of imported steel.
Commenting on the decision, Abou Hashima said that the value of the fees is low "as Egypt doesn't have high customs", adding that the market was not hugely affected by the decision.
On 14 October, Minister of Industry and Foreign Trade Mounir Fakhry Abdel Nour issued a decree imposing temporary protection fees on imported steel. The new figures include paying a percentage of 7.3% of the total value for one tonne, no less than EGP 290 per tonne, for a period of 200 days.
Abdel Nour said the decision comes in order to protect Egypt's steel industry from the significant increase in steel imports. He added that the procedures were based on the decision of the advisory committee that considers the complaints of local producers.
On whether the decision will continue after the 200-day period, Abou Hashima noted that there are studies currently being conducted, to consider extending the decision for three years. "If it is proven that the decision harms the national industry it will be removed, if not it will continue," he said.
The decision to introduce the protection fees was adopted by the Ministry of Industry after the Chamber of Metallurgical Industries filed a complaint to the ministry-affiliated agency to combat subsidisation, dumping and prevention, on behalf of local producers, whose production represents 68% of local steel production, and who had stated concerns over a "significant increase" in the volume of imported steel.
Steel importers have opposed the decision along with the Federation of Egyptian Chambers of Commerce, which said that the decision "only benefits a few factories" and harms the consumers and contractors.
Following the implementation of the decision, steel companies have reduced prices in October to a cost of between EGP 27 and EGP 45 per tonne, according to the Ministry of Supply.