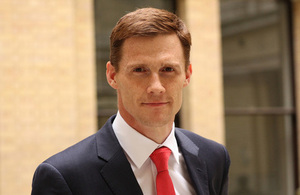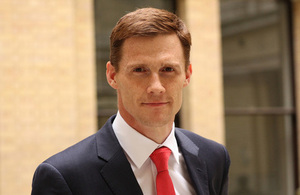 British ambassador to Egypt John Casson travelled to Minya on Saturday, marking the lifting of his country's travel restriction to central Upper Egypt.
The lifting of the travel ban also includes the governorates of Beni Suef, Assiut and Sohag.
The ambassador met with Governor Salah Ziada and visited tourist sites in the area during his first official visit to Upper Egypt.
The travel restrictions were put in place following the spread of violence nationwide in the wake of a security crackdown on supporters of ousted President Mohamed Morsi last summer.
"Casson's visit will have a strong focus on creating opportunities for all Egyptians," read a Saturday statement from the British embassy. "He will see how UK-funded projects are supporting small social enterprises and empowering women in Upper Egypt."
Speaking ahead of his visit, Casson said his country is looking to support Egypt to achieve "a more stable, prosperous and democratic country".  He continued that the UK aims to help all Egyptians, "Not just men, women too. Not just older generations but young people also".
Casson stressed a need for a revitalised approach, saying: "Diplomats should not just sit around in Cairo talking. We need practical action. And we need to listen to Egyptians of every background".
He added: "That is how we will help Egypt build a dynamic democracy where everyone has a voice and an opportunity to progress."
The UK Foreign Office currently advises its citizens "against all travel" to North Sinai "due to the significant increase in criminal activity and continued terrorist attacks on police and security forces that have resulted in deaths".
In addition, UK citizens are advised "against all but essential travel" within 50km of the Libyan border, "the area west of the Nile Valley and Delta Regions, excluding Siwa, Fayoum and the coastal areas", and to South Sinai with the exception of Sharm El-Sheikh area.