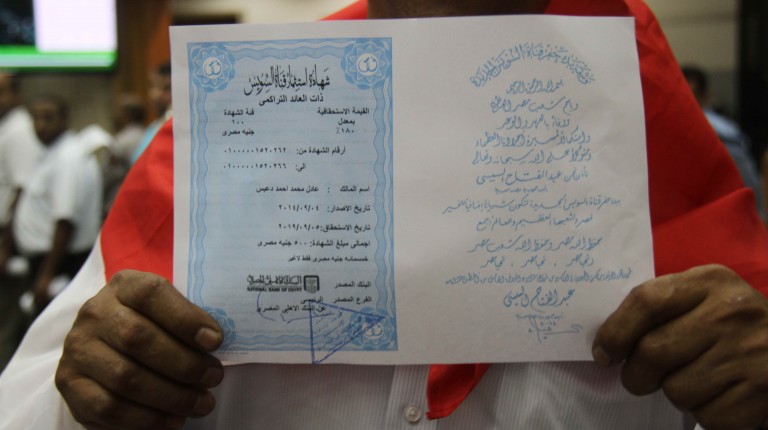 Beginning on Sunday, banks will pay the first returns on Suez Canal investment certificates, which generated a value of EGP 64bn with a yield of 12% per annum paid quarterly.
The certificates were offered at the beginning of last September, to fund President Abdel Fattah Al-Sisi's new Suez Canal project. Those who purchased certificates on the first day of the offering will be paid tomorrow. The process of paying out returns will continue over the next few days based on the dates of purchase.
Banks, under the leadership of the Central Bank of Egypt (CBE), laid out a regulated plan for paying the returns, and bank heads determined the value of the first instalment to be approximately EGP 1.9bn.
Regarding methods for paying customers who purchased certificates from banks that did not participate in issuance procedures, the CBE has issued clear instructions to facilitate the payment process. Coordination took place with the banks that issued the certificates to transfer the amount to customer accounts directly or via ATM card, based on the customer's wishes.
The certificates were offered at EGP 10, EGP 100, and EGP 1,000 with a five year maturity period, and were sold at the beginning of September. The majority of the investment certificates were purchased by individuals, with only 10% purchased by institutions.