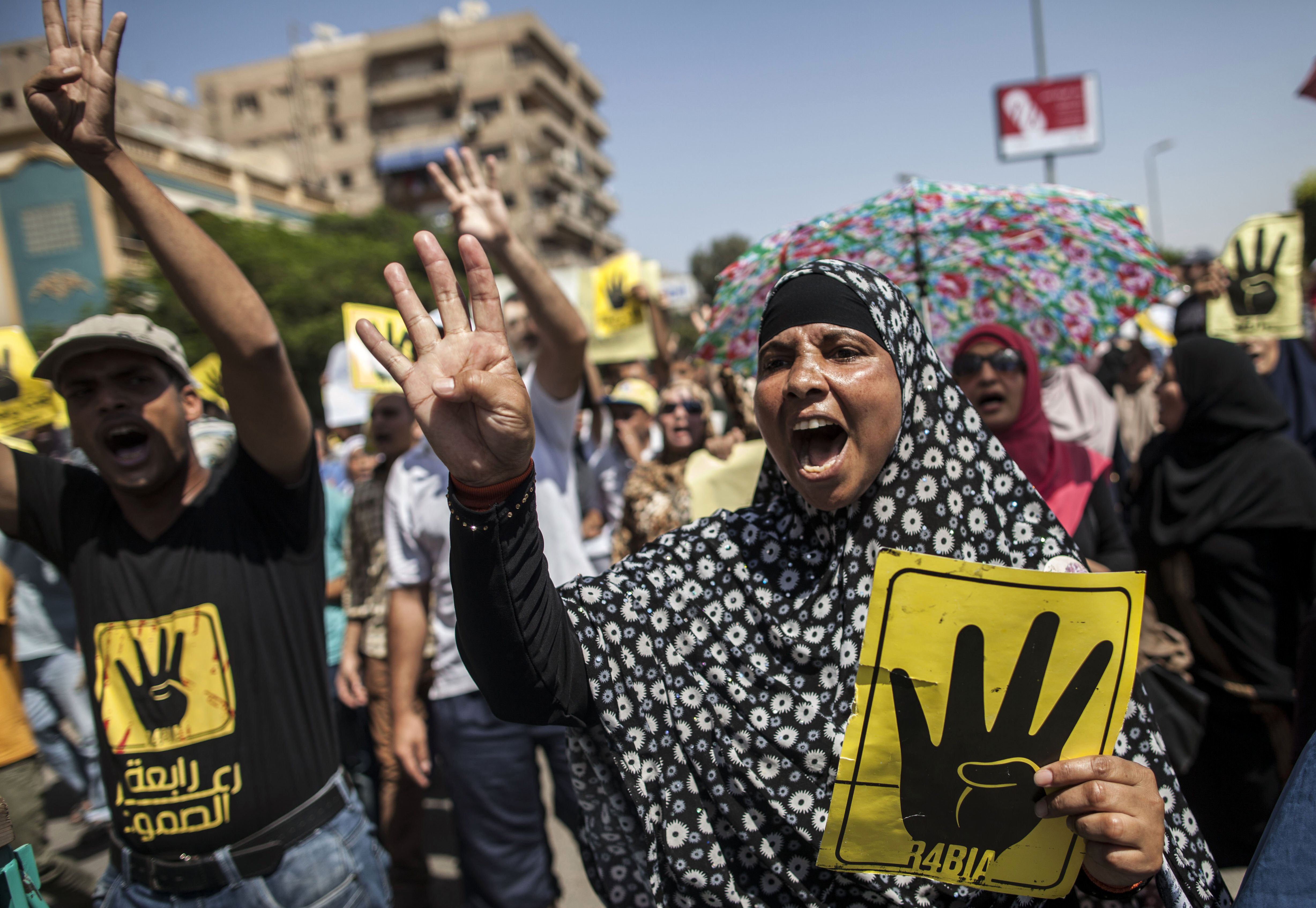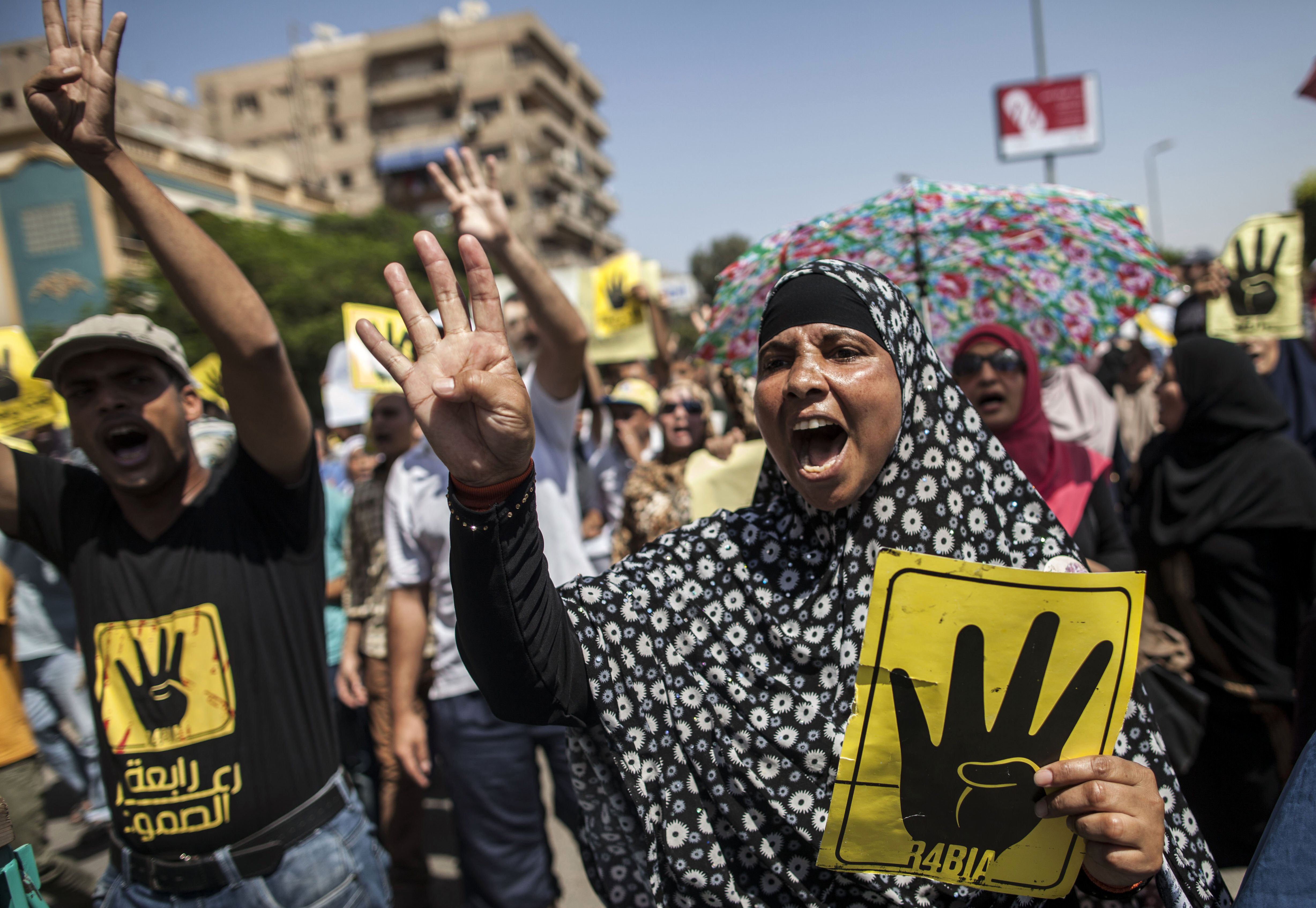 The Egyptian prosecution referred 439 defendants to military court on Saturday, on charges related to violence that took place after the dispersal of pro-Mohammed Morsi sit-ins in August 2013.
The Prosecutor General referred 139 defendants to the military judiciary for the killing of three police personnel, and breaking into a Minya police station and setting it ablaze.
Another 300 will face military tribunal for the damage of a Beheira government building, according to Aswat Masriya.
The defendants are believed to be supporters of the Muslim Brotherhood who reacted to the deadly dispersal of the Rabaa Al-Adaweya and Al-Nahda camps that were protesting the ouster of former president Morsi in July of that year.
The grounds for charging the defendants in a military court, despite their civilian status, is based on a retroactive application of an October 2014 law passed by President Abdel Fattah Al-Sisi that allows for those who damage 'vital' public facilities to face the often-secret trials.
The law was one of a series of measures aimed at increasing security in Egypt, implemented after deadly terrorist attacks in North Sinai in August in which at least 30 security personnel were killed.
The law "[pertains] to the protection of vital and public facilities", according to the presidency, which added that the armed forces and police will coordinate to protect these facilities.
The law is stated to remain in place for two years. However it has been condemned by human rights groups for a disregard of due process. Human Rights Watch (HRW) described it as "another nail in the coffin of justice in Egypt".
Mahoub Salmani, a member of No Military Trials for Civilians campaign group said: "Again and again, we refuse having civilians tried in front of a military court. It is a violation of human rights. It is human nature to be biased towards your institution against those outside it."
Military trials for civilians have only become more common since. Five Al-Azhar students were referred to a military court on 16 November. The Suez Military Court issued prison sentences for 20 civilians on 17 November.
Military trials are held in maximum security military establishments inaccessible to defendants' lawyers and families.