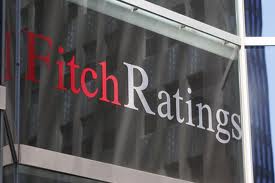 By Shaimaa Elise
Fitch Ratings upgraded Egypt's credit rating one rank to "B" with a "stable" outlook, according to a Fitch statement on Friday.
The ratings group expects that the imports cover remains low over three months, adding that the support of Arab Gulf allies will provide support in cases of emergency.
Fitch warns that the hard currency shortage, electricity crisis and financial austerity would hinder recovery. It added that economic indicators for 2014 are weak and Purchasing Managers Index (PMI) predicted deflation in four of the first five months of the year 2014.
The debt level should go down, after several years of deterioration. At the end of 2014, the debt stood at 90.5% of GDP. It is set to drop to 85.8% of GDP by the end of the fiscal year (FY) 2015-2016, Fitch said.
Economic growth is accelerating, Fitch said, and year-on-year growth reached 6.8% in the third quarter of 2014, the highest since 2008, up from 3.7 % in the second quarter of 2014.
Fitch expects that the annual GDP growth should hit 4.7 % in 2016, up from 2.1% in 2013. It will, however, remain much lower than the level needed to absorb new entrants into the labour sector each year.
Fitch warned that the growth is vulnerable to setbacks if reform stalls.
"Political stability has improved under President (Abdel Fattah Al-Sisi)", Fitch added.
Minister of Finance Hany Kadry Dimian said in a statement on Saturday that it was the first time that Fitch would lift Egypt's rating, following a series of low ratings over the past few years.
This positive rating would help in luring business to the country, the minister said, also noting the necessity of pressing ahead with structural and financial reforms for improving citizens' living standards.
Dimian added these initiatives would contribute to achieving the best possible use of the economy from the global economic development conference in Egypt, which will be held in Sharm El-Sheikh in March 2015.