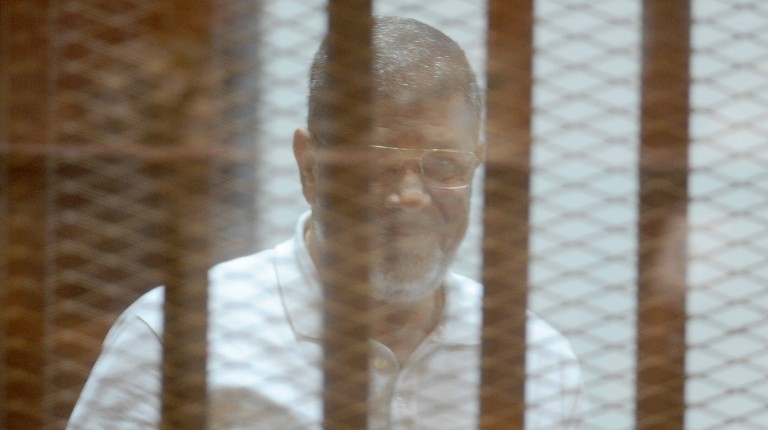 Cairo Criminal Court adjourned the trial of former president Mohamed Morsi and 35 other members of the Muslim Brotherhood to 4 January.
They face. charges of leaking documents that could harm Egypt's national security.
The defendants are accused of leaking the documents to foreign agents, including Hamas and Hezbollah. They also stand accused of funding and supporting terrorism in the case publicly known as the "espionage case".
Defence lawyers pleaded that there is no criminal act, saying "there is no evidence to hold defendants guilty", according to the Muslim Brotherhood-affiliated Freedom and Justice Party (FJP) report Monday.
Lawyers added that the only incriminating evidence is the National Security Agency's investigations which "only represent its writers' perspective."
They added that National Security Investigations cannot be taken into consideration as the agency was in feud with defendants.
Other Muslim Brotherhood leaders involved in the case include former Supreme Guide Mohamed Badie, his deputies Khairat El-Shater and Mahmoud Ezzat, and leaders of the group's political wing Saad Al-Katatni, Mohamed Al-Beltagy and Essam El-Erian.