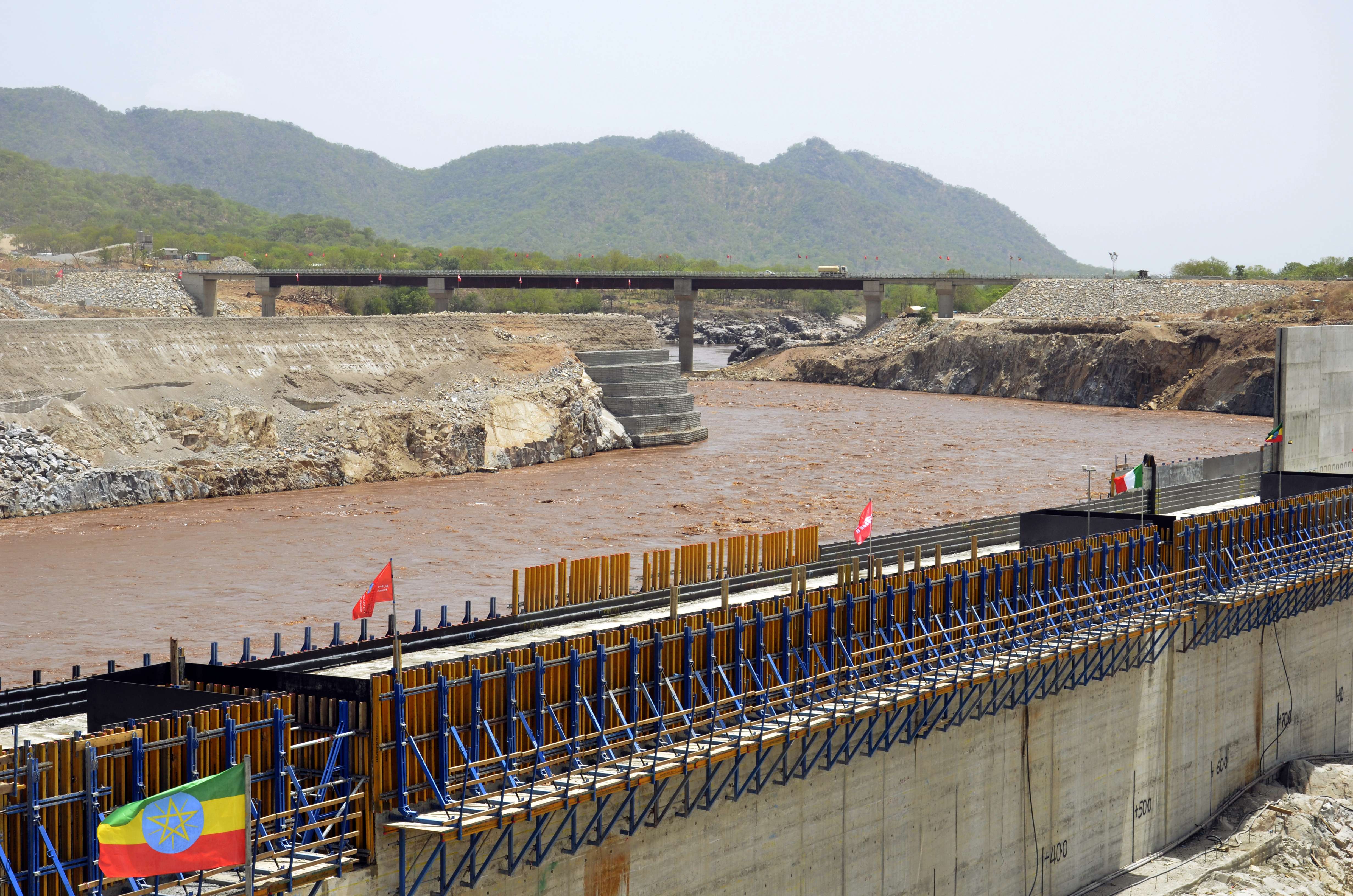 The Grand Ethiopian Renaissance Dam (GERD) should bring Egyptians and Ethiopians together to discuss its benefits, said Ethiopian Orthodox Tewahedo Church Patriarch Abune Mathias during his visit to Egypt.
Patriarch Mathias added that Egypt should be "at ease with the development of their brothers".
Pope Tawadros II of Alexandria received Patriarch Mathias in St Mark Cathedral in Abbaseya on Saturday. The Ethiopian Patriarch's visit is to last until Thursday, said state-owned newspaper Al-Ahram.
Patriarch Mathias affirmed that experts and studies have shown that GERD has many benefits and will pose no harm to Egypt and Sudan. The dam, which Ethiopia is currently constructing along the Nile, has been a point of contention between Egypt and Ethiopia, with Egypt fearing that it will affect its share of Nile water.
"We drink from the same Nile River water, which makes us live in harmony and cohesion, and I hope that this ancient relationships last forever," said Patriarch Mathias. Pope Tawadros also said that the two churches are linked geographically through the Nile River.
Patriarch Mathias said that he could not deny a cooling in relations has occurred between the two churches because of the communist regime which came to power in Ethiopia in 1974. However, he stressed the need for the continuation and development of relations between the Coptic, Ethiopian and all other churches, particularly in Africa.
He said this was "to deliver the message of God, as well as communicate with all religions to reduce the problems".
The patriarch further said that there are social, economic, and religious problems, and that "the two churches with their long-standing relationships can solve these problems that confront us".
"The relationship between the two churches have to be documented so that the coming generations do not forget them," Ethiopia's patriarch stated.
Pope Tawadros stressed the historical relations between the two churches explaining that it combines the two churches since Pope Athanasius ordained Bishop Aboune Salama to Ethiopia in the early nineteenth century.
The Church of Ethiopia was part of the Church of Alexandria until they split in 1959, when an agreement was reached between the Ethiopian Holy Synod and the Alexandrine.