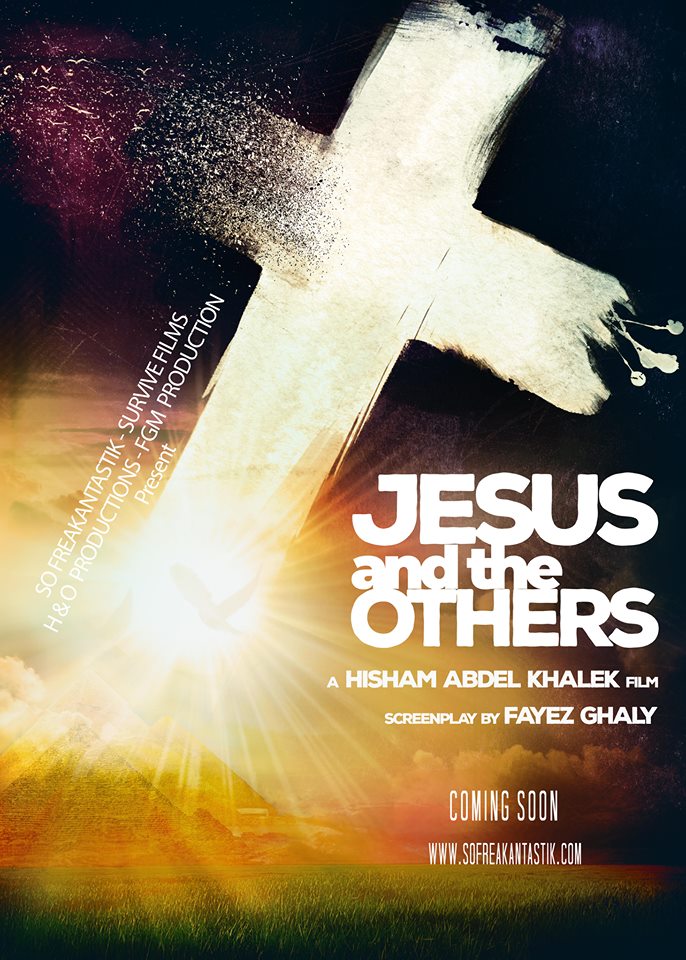 By Nadine El-Guiddawy
Hidden in the crowded streets of Downtown Cairo, one of the city's oldest markets hangs on the memories of a bygone era, when the surrounding neighbourhood was the centre of Egypt's commercial and social life.
Located in Bab El-Louq Square, the Marché Du Bab El-Louq looks like a faded and rather unimpressive structure on the outside. A walk down the narrow main entryway, though, soon reveals a structure reminiscent of a 19th century French train station.
Past the butcher shops and vegetables stands, the market opens into a vast open space enclosed by walls and covered by a large iron roof.
The building's ground floor looks like a small town, with narrow passageways lined with small stores, including a small livestock markets with chickens and rabbits, butcher stores, fresh vegetable stands, colourful spice shops, household-wares stores, and bakeries.
On top of the stores, many residents build small houses that tower over the market with clothes hanging from the windows, all under the structure's high iron roof. "We were born here," said Mohamed Abdel Azim, whose tailor shop is located on the first floor internal veranda.
All the 1950s vintage boutiques were located on this veranda, but most of them have closed long ago. A few tailors and cobblers still have their workshops, where they make custom-made goods. "These old shops with their window displays used to fascinate any woman back in the day, but they are closed now," said Khaled, while pointing at old store signs bearing names such as Al-Akshar and Al-Shimi.
Khaled, who owns a tailor store, told Daily News Egypt some of the market's history. The structure itself was built in 1912, during the British occupation of Egypt.
"Based on the stories told to us through generations, it was a stable back in the 1920s but then it became a metro station transporting passengers from one place to another," said Khaled.
Eventually the Marché Du Bab El-Louq became one of Egypt's first malls. "Back in the 1950s, the whole area was alive. We started to see shoes and leathers boutiques opening here. They were the most popular shops in Cairo," said Khaled.
The year 1984 dealt a heavy blow to the market. "The government decided to build new metro stations underground, so all the passengers stopped coming here because the station here was closed. We lost a lot of clients and the place became like a desert," said Khaled.

After that many of the shops closed down and the owners moved on to open new boutiques elsewhere in Cairo. The first floor veranda is lined with abandoned offices and leather shops, shut down with wooden doors and planks. Many look as if they have not been opened for the past thirty years. Some storeowners, however, chose to stay.
"We inherited our parents' shops but we had to look for a solution. Nobody was coming here," said Khaled. "All the inheritors faced the same problem."
In a bizarre twist, many shopkeepers today do not know who actually owns the building. "We started gathering information about this huge market. Who is the owner? Is he still alive? What we knew was that it was Hussein Ahmed Eissa, an Egyptian businessman, who bought it from the previous owner. Other than that we do not know," said Nabil Azmi, who owns a shoemaking business.
As business dried up, some inheritors and merchants decided to build homes for themselves on top of their stores and live inside the market. "Some of the inheritors built houses inside the mall, whether it is for them or for their workers," said Khaled.
The small brick houses on top of the stores look like typical Egyptian countryside houses and most of them are not painted.
Although Marché Du Bab El-Louq is still alive, it is in a clear state of disrepair and decay. Several shop owners told Daily News Egypt that the market is being neglected by the government. "We pay taxes and this is what we get, inattention," said Azmi. "Downtown has always been known for its gorgeous buildings but now the market is threatened."
Tragic events happened in the Marché Du Bab El-Louq during the 2011 Mohamed Mahmoud Street clashes. "Half of the first floor was on fire, some of the shops that are open now were on fire. Fire ruined almost everything and we're still paying the price today," said Mahmoud Ibrahim, one of the workers in the market.
Shop owners suffered great financial hardship at the time and struggled to stay afloat with to the orders they had. "All we could do was work harder. No one was there to help us," said Ibrahim.
Despite all the challenges, however, the Marché Du Bab El-Louq remains a hidden gem for Egyptians and foreigners alike. Apart from its unique history and architecture, it is alive with small businesses and many high quality products and services, all for a very reasonable price.
Indeed, one of the market's most distinctive characteristics is that its prices tend to be much lower than in the rest of Downtown Cairo, and the meats and vegetables are also clearly much fresher than those found in nearby supermarkets. Many of the vegetable stands receive daily deliveries in the early hours of the morning from farms outside of greater Cairo.
Meanwhile, along the narrow passageways, every morning a little bakery churns out fresh aish baladi (local bread), Sudanese spice vendors refill large glass jars with colourful exotic blends, and cobblers hammer away at leather soles. Against all odds, the Marché Du Bab El-Louq is alive and kicking, a small village of sorts in the bustling heart of Cairo.