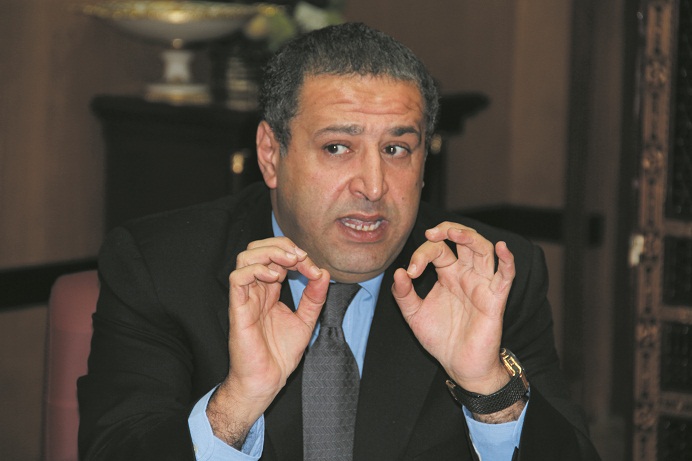 City Stars company signed an alliance with the French company Prism to develop and manage pyramids' sound and light, Investment Minister Ashraf Salman announced Sunday.
This contract entails $130m paid in taxes by the companies over the coming 20 years.
The government will be represented by the Holding Company for Tourism, Hotels, and Cinema (HOTAC) owned by the Ministry of Investment for the project.
Salman added that the Egypt Sound, Light, and Cinema Co offered a public tender to participate in developing and managing the sound and light show at the Pyramids. The bid was awarded to Prism, which submitted the best financial and technical offers for the project.
According to a press release, Salman said that investment costs for the project amounted to $50m for developing a sound and light show and accompanying activities. These will cover the area surrounding the Pyramids and the Sphinx, and will include construction of restaurants, cafeterias, and kiosks selling Egyptian products expressive of the historic area. Certain aspects of the area will need to be developed, he explained, during the 20 years of the contract which may be renewed as per mutual request.
The investment minister stated that the agreement requires Prism to pay the Egyptian Light, Sound, and Cinema Co a sum of EGP 10m per year minimum. This will act as a guarantee of the net profits of operating, or a percentage of the profits agreed upon by the two parties, whichever is greater. The percentages amount to 30% for the first five years of the contract, 35% for the second five years, and 50% for the remaining ten years. He asked the French firm to reduce the implementation period to 11 months instead of 14, to complete beforethe coming New Year.
Salman added that not only does the project bring revenues, but it is also considered an important tourist attraction for the Pyramids and the Sphinx area. The show presented by the company is expected to be patronised about 10 million tourists interested in cultural tourism, and the show will help increase revenues for Egypt's ailing tourism sector. In a statement, President of Prism International Pierre Marcot said that a major sound and light project will be implemented in the Pyramids and surrounding areas extending across 10,000sqm. The project will only be realised by utilising all energy and experiences available in the company.
Mervat Hataba, chairwoman of the HOTAC, said that Egypt has major tourist attractions that only require proper marketing and promotion. From this standpoint, a partnership contract was signed with a global company with expertise in laser technologies, as well as light and sound.
Additional reporting by Ahmed Saad El-Samoly