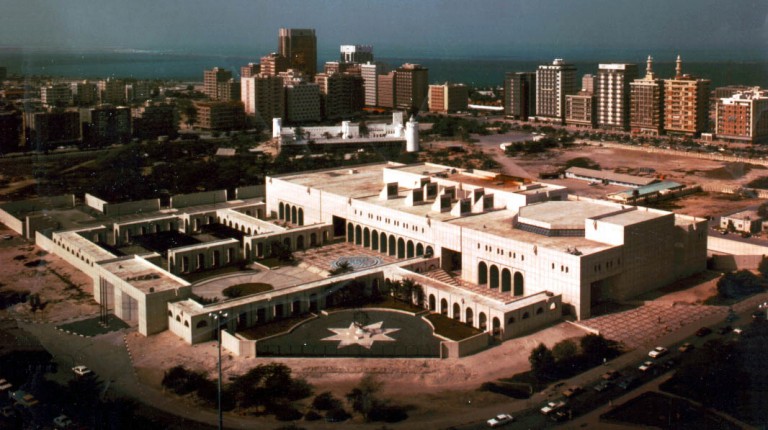 The Egyptian Ministry of Culture and the UAE's Ministry of Culture, Youth and Community Development signed an agreement to launch an executive programme for cultural cooperation on 29 January.
The goal is to exchange ideas, methods of implementation, and ways to enhance cultural events between the two states, according to the spokesperson for the UAE's ministry.
The programme for cooperation was signed by both Hakam Al-Hashemi, the Undersecretary for UAE ministry, and Camilia Sobhi, Undersecretary of the Egyptian Ministry of Culture for External Relations, according to online newspaper Emirates 24/7.
The aim of the programme is to encourage Arab solidarity on a cultural front. This includes an exchange of cultural publications on heritage, and cooperation in archiving.
Al-Hashemi says that Sheikh Nahyan bin Mubarak Al-Nahyan, the UAE's Minister of Culture, views Egypt as a hotbed of culture, capable of servicing the Arab world.
Egypt will also be able to assist in helping arts and culture flourish within its borders and the UAE's under this relationship that is being promoted under the leadership of Sheikh Khalifa bin Zayed Al Nahyan, President of the UAE.
A key point in the execution programme is to consistently exchange cultural publications and journals between the two nations. This will allow people the opportunity to know more about cultural events in Egypt and the UAE.
The Egyptian ministry will also be receiving a number of employees from UAE's ministry, who will be trained on how to go about archiving media that are culturally vital and of historic importance.
When it comes to cultural cooperation, Al-Hashemi goes on to say that he hopes the new executive programme will serve as a model for other Arab states.