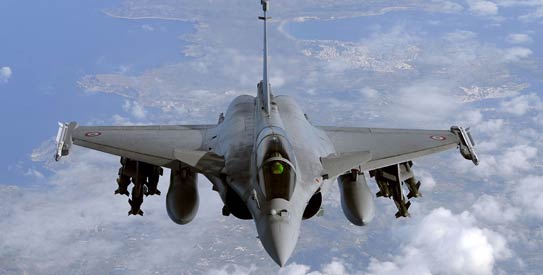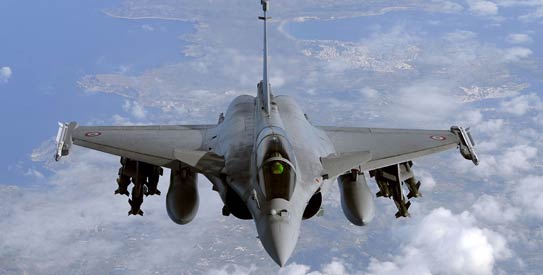 Egypt and France are set to sign a deal on 24 Rafale fighter jets, a naval frigate and related military equipment in Cairo on Monday.
French President Francois Hollande announced the deal, worth more than $5.70bn, on Thursday.
Dassault Aviation, the company that produces the jets, describes them as "the right answer to the capability approach selected by an increasing number of governments".
Among their capabilities are air support for ground forces, reconnaissance missions, pilot training sorties and nuclear deterrence duties.
The sale is likely to inspire other potential clients in the Middle-East and Asia, the Chief Executive of Dassault Aviation Eric Trappier said on Friday, according to Reuters.
The deal comes after Russian President Vladimir Putin's visit to Egypt on Monday, in which he and his Egyptian counterpart Abdel Fattah Al-Sisi engaged in military agreements, among others. Russia is the second largest source of weapons in the Egyptian security ranks.
US State Department spokesperson Jen Psaki said during a Friday Daily Press Briefing that the US does not see the Egyptian regime as a threat to the US. She added that the partnership between the two countries with other countries, including Russia and France is good.
"Egypt is a sovereign country. They have maintained relationships with other countries, as does the United States. We have our own security relationship, so I wouldn't say there's a concern from this end," she stated.
Following the Russian meetings, Egyptian Chief of Staff of the Armed Forces Mahmoud Hegazi met Secretary General of the Italian Defence Ministry Enzo Stavanica on Wednesday, discussing military ties.