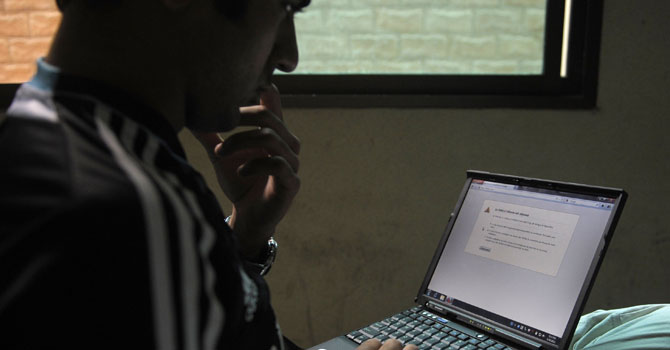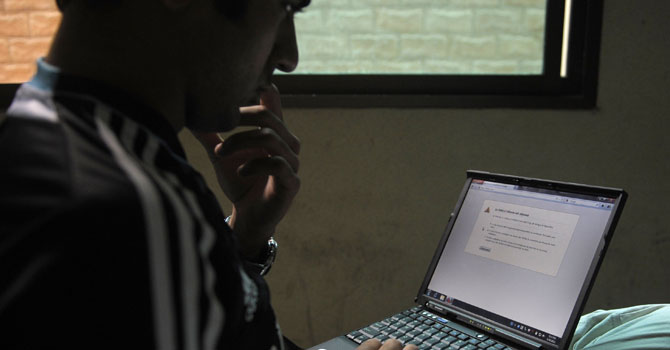 Prime Minister Ibrahim Mehleb and his cabinet issued a decree Tuesday forming a committee entitled to amend digital content legislation.
The committees will be allowed to authorise courts to order the removal of digital content transmitted from Egypt that is related to terrorism.
The committee will be headed by Justice Minister Mahfouz Saber, and members will be representatives from the Defence Ministry, the Ministry of Interior, the Ministry of Communications and Information Technology, the Foreign Ministry and the General Intelligence Agency.
President Abdel Fattah Al-Sisi called on the United Nations in January to block "terrorist" websites urging the international community to join hands in the fight against terrorism, Anadolu news agency reported.
It is not yet clear what criteria the committee will follow to determine whether or not a website's content relates to "terrorism", state newspaper Al-Ahram reported.
Egypt has previously attempted to block websites, but courts turned down government and popular demands to block digital content.The administrative judiciary turned down in August 2013 a case that called for banning pornography websites.
The Administrative Court also ruled in March 2013 to block the implementation of a ban on video sharing site YouTube.
"If the government actually intends to remove content from the internet, this is impossible," says digital security expert Ramy Raoof.
Blocking content is not an easy job itself, as it requires costly procedures, according to Raoof, who added that putting restrictions on digital content has negative economic consequences on digital trading.
Raoof also pointed out the ineffectuality of blocking procedures as there are "hundreds of ways to transmit and browse blocked content".
The current move is the latest in a series of decisions taken by the government towards internet surveillance.
In November, President Abdel Fattah Al-Sisi ratified Egypt's adherence to an Arab convention that will see greater cooperation with Arab states on cyber security.
The convention exists to "prevent, investigate and prosecute" crimes such as cyber attacks, child pornography, fraud, forgery, invasions of privacy. It will also include "terrorism related offences…such as the dissemination of terrorist groups' ideas and advocacy", according to state-owned news agency MENA.
In June, the Ministry of Interior announced that companies could bid to sell new technologies for monitoring both posts and private conversations on the Internet in the country.
The ministry's bidding announcement arrives in light of the "increasing number of users of social networks who lead to the spreading of destructive ideas".
The ideas the ministry believes are destructive include "defamation and questioning of religion; regional, religious, ethnic or ideological incitement; ridicule; sarcasm; slander; profanity; the call to escape community constraints; encouraging extremism, violence and rebellion", among others.
See Egypt, a sister company of US-based cyber security firm Blue Coat, won the bidding that summer and began the monitoring processes.
On Monday, a student from Ismailia was given a one year prison sentence by a court for contempt of religion relating to activities on campus and atheist statements online.