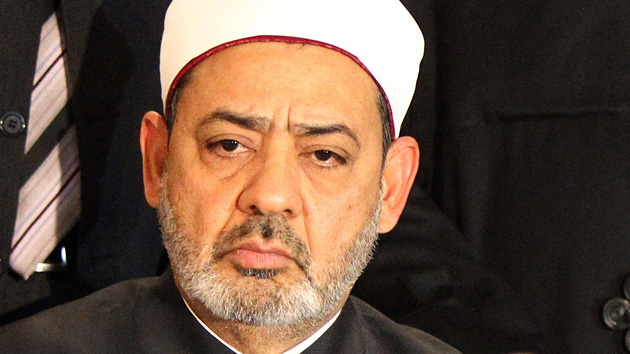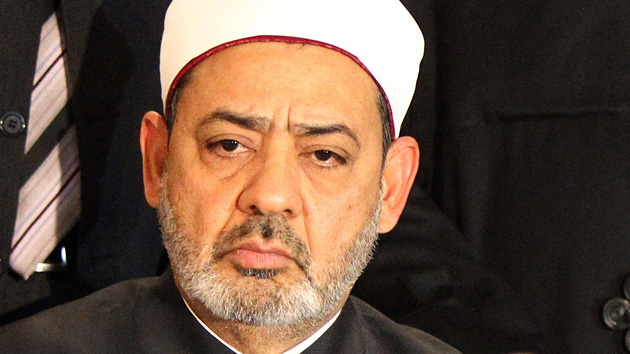 Al-Azhar's Grand Imam Ahmed Al-Tayeb and Grand Mufti of Egypt Shawky Allaam met on Wednesday with British and Italian diplomats in Egypt to discuss steps being taken regarding religious extremism.
Al-Tayeb met with British ambassador John Casson, agreeing to strengthen work against the "poison of extremists" on social media, the ambassador said.
He also met with Italian Ambassador in Cairo Maurizio Massari, explaining Al-Azhar's strategy regarding terrorist ideology, which is based on several tactics. Al-Azhar is launching awareness campaigns for the general populace, illustrating terrorism's "imminent danger".
Al-Azhar is also to open a TV channel to propagate its ideology and religious approach, and to spread its message to the world, according to state-owned Al-Ahram.
The Grand Imam expressed appreciation of Italy's government and people for standing by Egypt in its fight against terrorism.
Massari stressed that Italian public opinion values Al-Azhar's role under the leadership of Al-Tayeb in support of stability and world peace. The ambassador added that Al-Azhar carries values of tolerance, justice and compassion to Egypt and the whole world, Al-Ahram reported.
Al-Tayeb also met with Quieron Devin, the British Council in Egypt's Chief Executive, with whom he signed a Memorandum of Understanding for English language classes to be given to Al-Azhar students.
Al-Azhar is working on preparing and qualifying graduates of an English-language teaching centre, to spread the Islamic teachings of science in English in African and Asian countries, he said. This comes in addition to the pursuit of a programme for the translation of the Al-Azhar texts.
Devin said the British Council believes the efforts of Al-Azhar's Grand Imam will provide a vision for the whole world. He added that he looked forward to a long and productive partnership with the support of Al-Azhar scholars and students in achieving the foremost Sunni institution's humanitarian message to the world.
Devin said the Council will consider all of Al-Azhar's needs, and will strive to meet them, reported Al-Ahram.
Al-Tayeb stressed that counter-terrorism needs to be a combination of all Arab and international forces to eradicate its evil.
He noted that he believes that the West, with NATO in particular, should have reconstructed Libya, instead of "simply destroying it and leaving it up for grabs in the hands of armed militias who threaten the safety and security of its neighbours".
He further expressed his hopes for an active Italian role in correcting the situation in the region, and address problems caused by foreign interference.
The Italian ambassador invited the Grand Imam to attend the peace conference taking place in Florence, Italy.