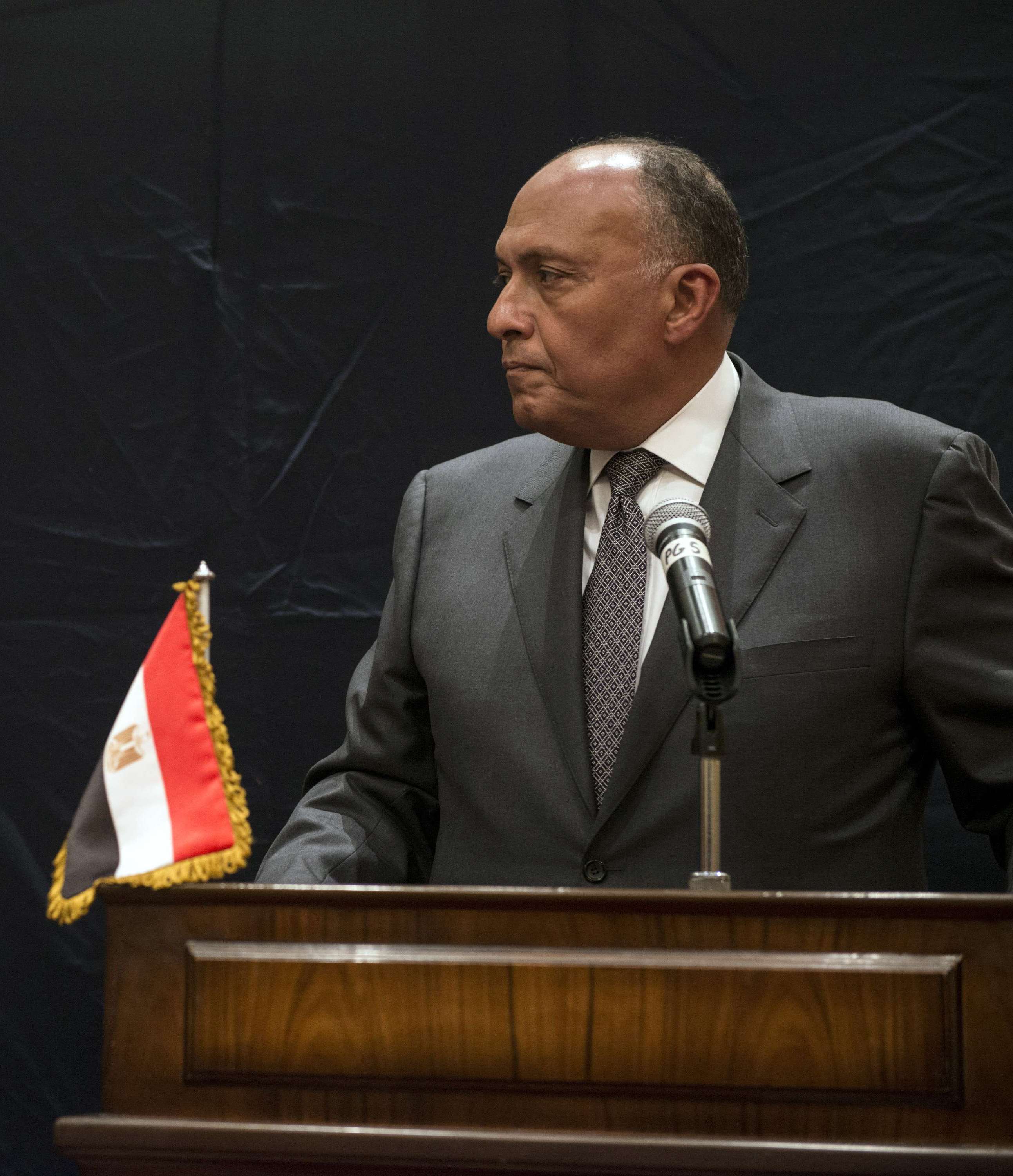 By Marina Makary
Foreign Minister Sameh Shoukry started a foreign tour Tuesday, which will include Tunisia, France, Russia, and China, state media reported.
During his visits, Shoukry will hold talks with the foreign ministers of Tunisia, Russia, China, as well as a meeting with Prince Saud Al-Faisal, the Saudi foreign minister, in Paris. The meetings will cover the ongoing Security Council consultations on the Arab draft resolution on Libya and the ongoing preparations for the upcoming Economic Summit in March.
Foreign ministry spokesman Badr Abdelatty added that Shoukry will also meet his Tunisian counterpart, Taieb Baccouche to thank him for Tunisia's assistance in facilitating the return of Egyptians from Libya.
During his stay in Moscow and Beijing, Shoukry will head the Organization of Islamic Cooperation's (OIC) Ministerial Delegation. The delegation, composed of the foreign ministers of both Palestine and Guinea and the Secretary General of OIC, will discuss the constant Judaisation of Jerusalem, and the attacks on Al-Aqsa Mosque.
Shoukry also met Luxembourg's Foreign Minister Jean Asselborn Tuesday morning to discuss bilateral ties between the two countries and ways of developing them.
According to a statement by the Egyptian Foreign Ministry, the meeting addressed existing relations between Egypt and the European Union (EU), and ways of developing relations in both the political and economic fields. Shoukry also stressed the importance of utilising the investment opportunities provided by the Economic Summit.
Furthermore, President Abdel Fattah Al-Sisi held a meeting Tuesday with Malian Defence Minister, Tieman Hubert Coulibal, where Hubert stated that he is "looking to strengthen [Mali's] military and security cooperation with Egypt". Minister of Defence Sedki Sobhi previously met with Mali's former minister of defence Bah N'Dao in August, where they discussed ways to strengthen military cooperation between both countries.
Mali has been suffering from conflict in its northernmost region, after the Tuareg, an ethnic minority spread across several countries in the Sahara, and Al-Qaeda-linked Islamists launched a campaign against the government in 2012. The campaign then led to a French military intervention.