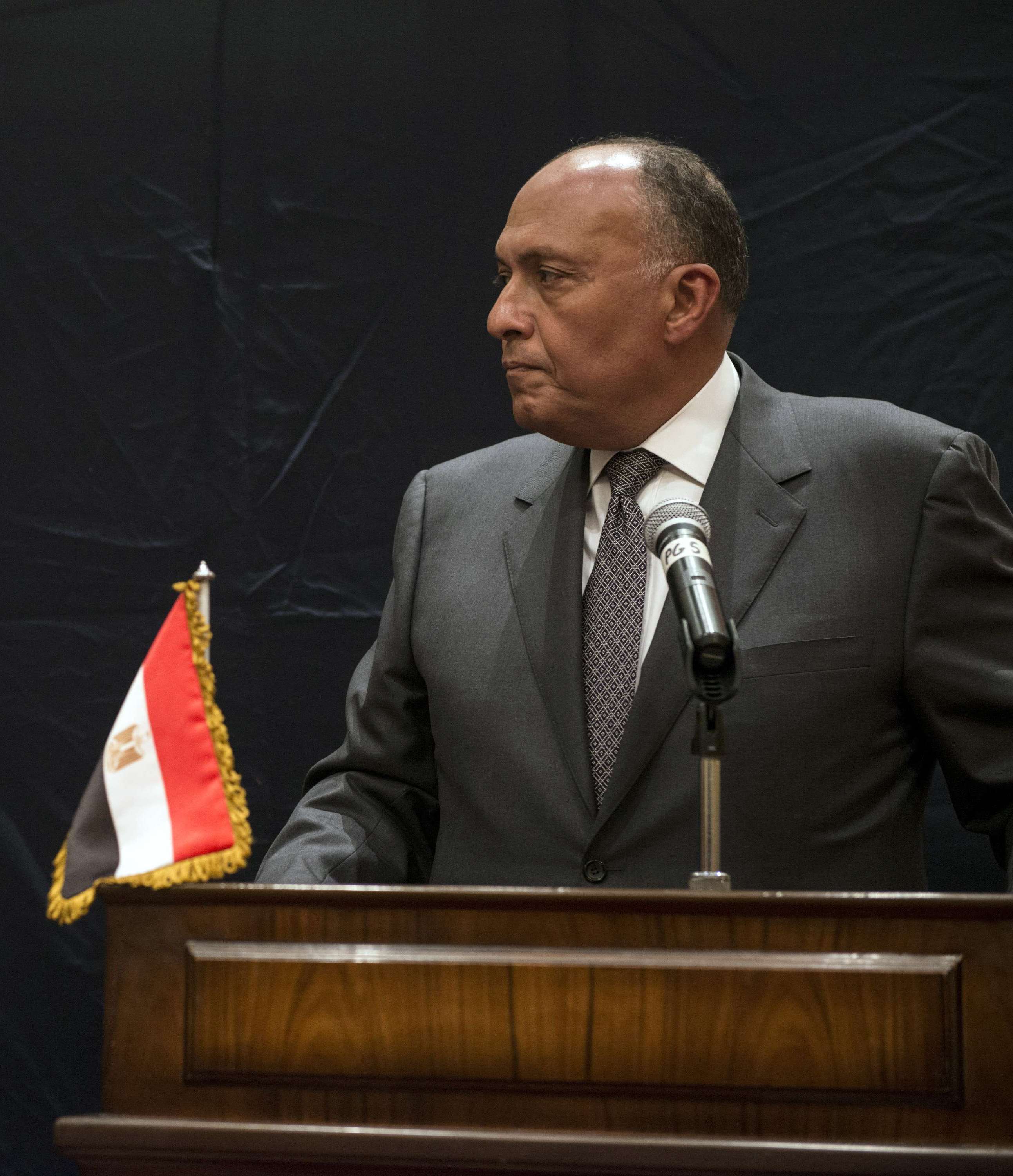 Foreign Minister Sameh Shoukry arrived in Paris Wednesday morning for the second leg of a tour that also includes visits to Tunisia, Russia and China.
Shoukry will meet with his Saudi counterpart Saud Al-Faysal in Paris to discuss escalating regional tensions, particularly in Syria and Yemen, state news agency MENA reported.
The minster will also discuss countering terrorism in the Middle East and the fight against "Islamic State" (IS) terrorist organisation with the Saudi official.
Shoukry will fly late on Wednesday to Moscow, a visit in which he, along with the Palestinian and Guinean foreign ministers, will meet with Russian Foreign Minister Sergey Lavrov to discuss the Palestinian-Israeli peace process.
The ministers are expected to press the issue of maintaining the Arabic-Islamic identity of Jerusalem amid "internationally rejected Israeli provoking procedures to Judaise Jerusalem," according to MENA.
Shoukry began his tour on Tuesday by visiting Tunisia to follow up on facilitating the return of Egyptians from Libya.
The number of Egyptians fleeing Libya saw a sudden boost shortly after a video was released, showing alleged militants, affiliated with IS, beheading 20 Egyptian Copts and one non-Egyptian on Libyan territories.
Egypt retaliated with airstrikes that hit targets purportedly belonging to the militant organisation. Thousands of Egyptians have returned to their homeland since then due to the deteriorating security situation and requests from Egyptian officials.
The number of Egyptians returning home from Libya has so far reached 14,806 since 16 February, Brigadier General Fawzi Nayel, an official at the Salloum Port border, told Daily News Egypt Monday.