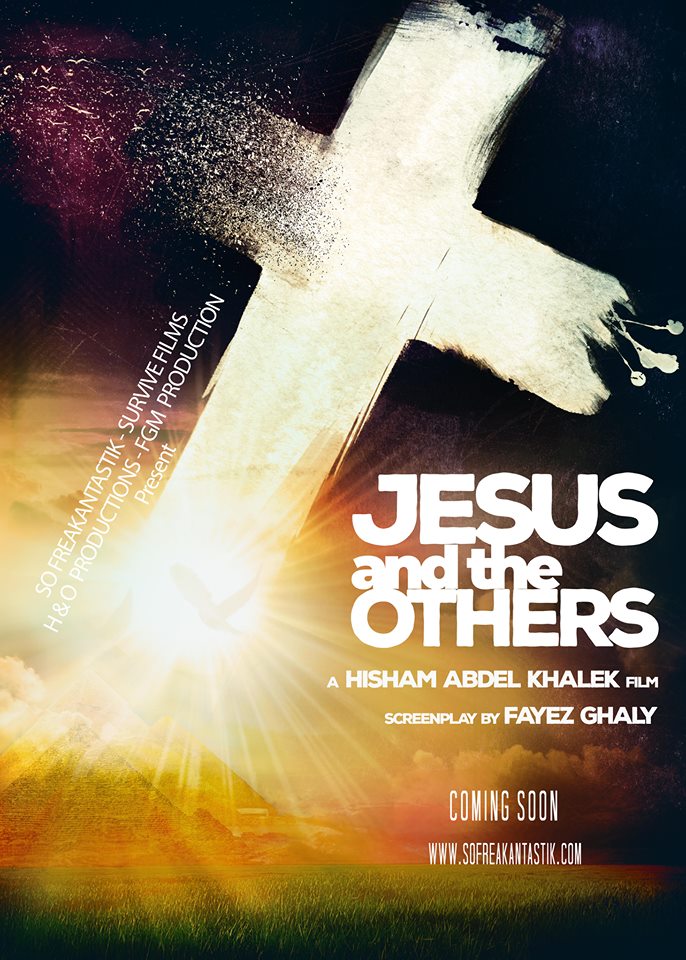 By Nayera Yasser
On a Friday night, several families stood in a circle to watch the energetic performance of "Glass Onion". The Beatles' covers urged everyone to bring out their phones and it was not long after that the dancing fever started.
After opening a year ago, Zamalek's ABnG decided to explore the other side of the city. For their first anniversary, the artistic centre opened its second branch, ABnG Caravan, at Cairo Festival City Mall in New Cairo.
Inside the store, the limited space eliminates any borders between the diverse brands. Body Bakes' colourful and organic beauty products lay between Tajally's calligraphic-silver jewellery and the vibrant-Indian designs.
A few metres away, VNTG sunglasses are displayed on several old TV sets and surrounded with ABnG's antique props and furniture.
Deana Shabaan's designs occupy the heart of the store with their oriental and boho-style that sums up the store's spirit perfectly.
ABnG is run by Nahla Boshra, Rana El-Faramawy and Ahmed El-Eryan. The three partners aspire to fight the commercial high-street spread that is currently controlling New Cairo. "Compared to our Zamalek store, this branch, ABnG Caravan, has a modern feel," said Boshra.

"We wanted to spread art where desert is! People were shocked at first; they did not understand what this shop was for, then they started getting used to it. They started getting closer to the photography then asking then buying," El-Faramawy explained.
The store has a very wide range of furniture that the three co-founders selected personally from all around the world. The props mix vintage, antique and modern.
On the other hand, ABnG also features several local brands that are picked based on authenticity, design and art. "Culture!" said El-Faramawy. Meanwhile El-Eryan added: "Everything goes along. Indian with Egyptian, old with new, some of the stuff here is a 100 years old, while others were made yesterday."
The "Caravan" will be frequently turned into a cultural hub in order to support art. "We aim to include all sorts of art, from photography to painting to music," said El-Faramawy. "You can find everything, from furniture to fashion and jewellery. Basically each piece we handle is a piece we would like to own."
ABnG Caravan started its artistic mission with an exhibition that captures several Egyptian gems, in photographs taken by Taimour Othman. The photographs that were displayed right in front of the door effortlessly took everyone in a tour around Egypt.
Nonetheless on the musical side, Glass Onion, a new band that specialises in Beatles' covers, entertained the crowds.
As for the store's future projects, the Caravan plans on promoting the less popular forms of art.
"Crafts; we have travelled to Fayoum , Sohag and Akhmim and this is something that needs encouraging and boosting," said Boshra while El-Eryan confirmed: "The next phase we will be giving courses and workshops specialised in the local handcrafts."
ABnG is often categorised as an art centre, rather than a fashion store. However, the store has managed to venture into the world of fashion, while keeping its own character.
In a short period, ABnG managed to create two full experiences: "Legends of Fall", which recreated fairytales with a modern touch; and "Temraza's Great Gatsby", which showcased Farida Temraz's Summer-Spring collection for the first time in Egypt.
"Thinking outside of the box," El Faramawy added, describing the store's approach. "No one would have imagined that one picture can be turned into a story. The amount of collaboration that happened in one picture was more than anyone can ever think, from the flowers to clothes and the furniture."
The idea of ABnG emerged a year ago, as a result of El-Faramawy's artistic spirit. Her passion for travelling and art has constructed a major part of the store's identity. El-Faramawy, along with Boshra and El-Eryan, are very talented collectors.
"It started with Rana through travelling and exploration. She likes travelling and gathering and then she decided to have her own world," said El Eryan
"We used to travel really a lot, then when you are exposed to many cultures you start getting greedy because you start wanting to collect and have your own department store," El-Faramawy added. "I had the vision for it, but honestly Nahla was the one who completely took the vision and developed it."
The co-founders aim at presenting a complete experience that includes everything artistic. The store highly celebrates local authenticity. However, it never fails at mixing Egypt's local art with the international scene, while encouraging the still-growing local brands to nurture and flourish.