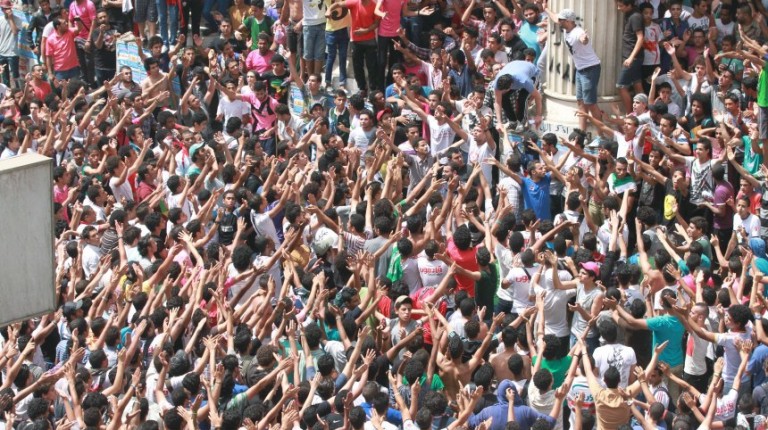 Dozens of farmers from Menufiya protested outside the High Court Sunday, against the alleged clearance of agricultural land by the Ministry of Housing.
Following a similar protest last week outside the Press Syndicate, the farmers from Sadat city in the Delta governorate sought to bring attention to the clearing of hundreds of feddans by the government.
State-owned newspaper Al-Ahram reported that the Ministry of Housing has decreed that the farmers were in possession of the land illegally. However, protesters that Daily News Egypt spoke to last week claimed they bought the land in 2007, and have been living and working on it since. The government, a protester said, has now seized it and will evict those living on it.
Some of the demonstrators told Daily News Egypt that they were living on land in Sadat that they developed and put to agricultural use. However, President Abdel Fattah Al-Sisi's administration has decided to sell the land to foreign parties, namely from the UAE and Kuwait, who are offering larger sums of money in the sale, they continued. It is unclear if there is a specific government project they are referring to.
One farmer, who did not give his name, told Daily News Egypt: "President Al-Sisi does not know the meaning of Tahya Misr [long live Egypt]; he says he is working to help the interests of our country but is doing nothing."
"We want to have the land to grow produce like wheat, but Al-Sisi instead buys it from Russia. This is a national security issue, why would we destroy our local plantations when we already import it from outside?" he concluded.