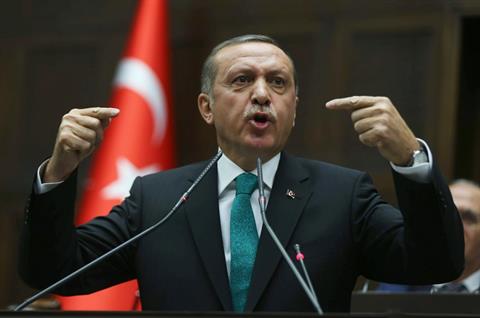 Amid escalated tensions with Turkey, the Islamist-ruled country is not attending the Economic Summit.  Like Qatar, Turkey faces a lawsuit demanding its designation as a "terrorism-supporting state", with accusations of taking a "hostile position" against Egypt, as it became "a haven for the terrorist Muslim Brotherhood leaders".
As the Egyptian and Turkish heads of state flew to Saudi Arabia for talks with King Salman bin Abdulaziz, Al-Sisi said that his Turkish counterpart Recep Tayyip Erdoğan's presence at the same time in Saudi Arabia was a mere coincidence. Al-Sisi demanded that Erdoğan stop intervening in Egypt's internal affairs.
Relations between Egypt and Turkey had witnessed a minor improvement following the partial reconciliation between Qatar and Egypt.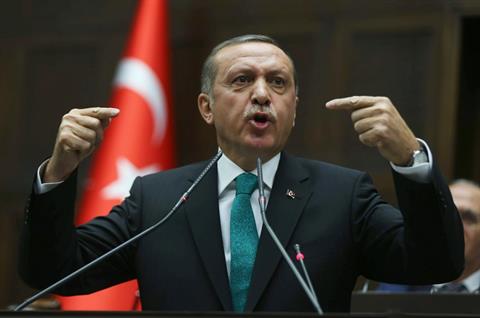 The recent change in Qatar's foreign policy towards Egypt was a direct factor for Turkey, Chairman of the International Relations Bureau of the Turkish Workers' Party Yunus Soner told Daily News Egypt.
The Turkish Foreign Ministry had declared its support for the normalisation of relations between Turkey and Egypt under certain conditions, which occurred under economic and US pressure to do so. This comes following Turkish Deputy Prime Minister Bülent Arınç's calls for establishing relations with Egypt on intact grounds, yet still referring to the 2013 change of power as a "military coup".
Ministry Spokesman Tanju Bilgiç declared that shifting to normal relations was possible if in Egypt the people's will would again be reflected in the political and social life, and if the country returns to full democracy.
However, the relations were set ablaze again, inciting Al-Sisi's comment.
Turkey's stances are disrespectful to Egypt, Kandil highlighted.
The current Turkish leadership is not open to the principle of mutual respect. This is mostly owing to the personality of Erdogan, and his vision of reviving the Ottoman Empire and Turkish predominance over its neighbours under Islamic slogans, all with the encouragement of major powers, mainly the US, Kandil explained.
Turkey has problems with Greece, Cyprus, and the rest of its neighbouring countries because of Erdogan's policies, Kandil pointed out.
Erdogan has made comments on Egypt's internal situation on different occasions, and said in February that Turkey would not recognise the Egyptian interim authorities. He said it was "a regime that has undertaken a military coup", calling then-minister of defence Abdel Fattah Al-Sisi, a "coup maker".
Egypt, in turn, replied to Turkey's statements by accusing Erdogan of spreading lies and "flagrant intervention" in Egypt's internal affairs.
In the ensuing crackdown on Muslim Brotherhood leaders and supporters following President Abdel Fattah Al-Sisi's rise to power, Turkey has emerged as a sympathiser to the now-outlawed group. The two countries have been exchanging accusations since former president Mohamed Morsi's ouster in 2013.
"Gulf countries have attacked Turkey for its policy towards Egypt," said İsmail Hakkı Pekin, former Turkish Intelligence Department of the General Staff head. Pekin had been imprisoned for an attempted coup against Erdogan's regime.
"Supporting the Muslim Brotherhood was an incorrect Turkish policy. Turkey must accept Al-Sisi as president," Pekin said. "Egypt, Turkey and Syria all have terrorism problems. They need to get together to make peace."
Egyptian media depicts Turkey as a supporter of the Muslim Brotherhood, which has been listed as a "terrorist organisation" since December 2013.
One of Egypt's latest measures against Turkey was the tightening of travel permits to the country, which led to tourism companies cancelling their trips.