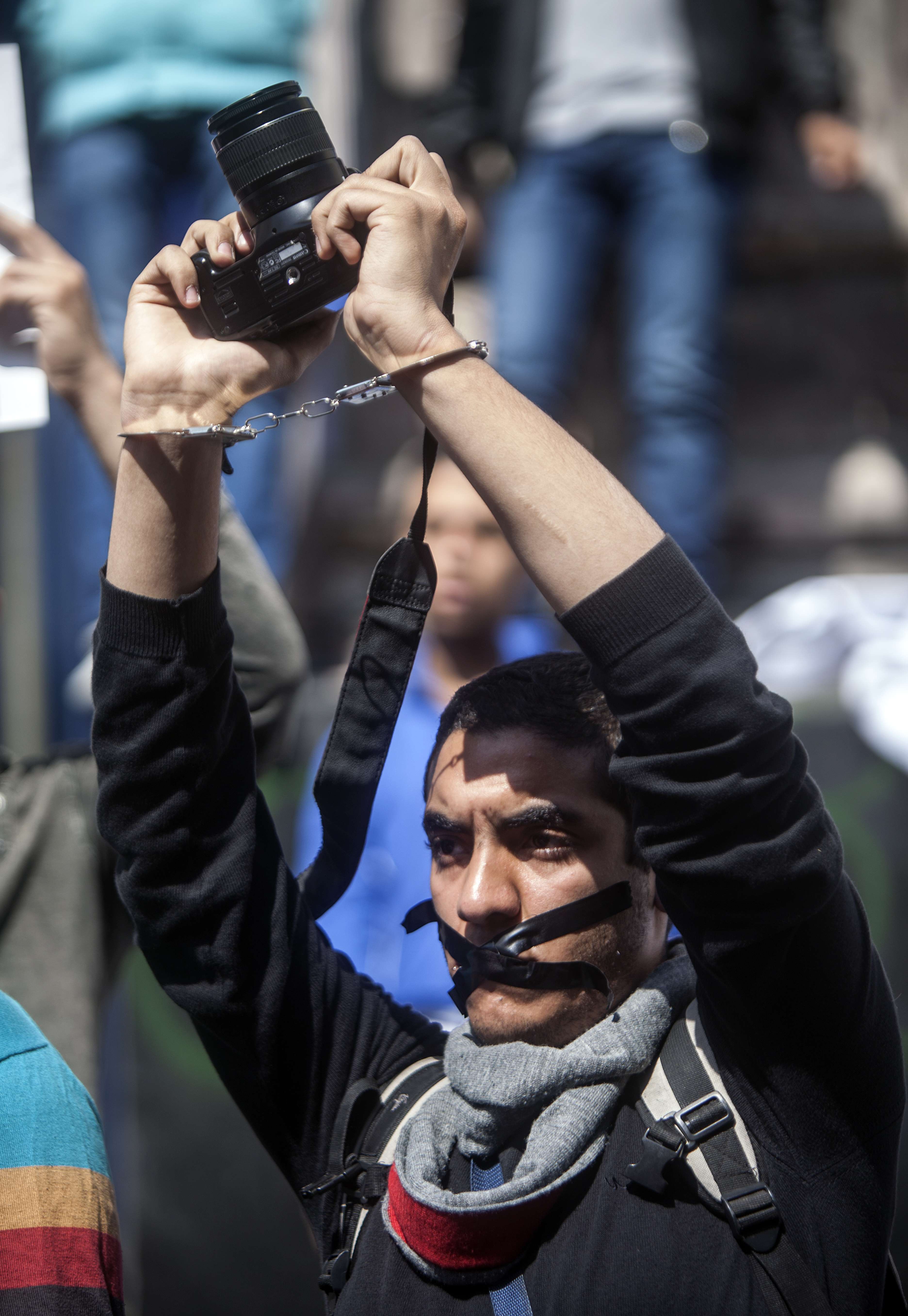 Fayoum University students are continuing their educational strike for the second week, amid clashes between protesters and security forces on campus.
The Association for Freedom of Thought and Expression (AFTE) released a full report on Monday, reviewing the students' strike. The report listed the names of those on strike, those who have been expelled, and outlining the current situation on campus.
Students at the Science and Engineering Faculties went on an open-ended strike on 9 March in response to the security forces storming into the campus. Security forces arrested tens of students randomly, following a protest led by Students Against the Coup (SAC), an anti-government students movement, and Zamalek SC fans Ultras White Knights (UWK).
The protest, which took place on campus, was soon dispersed using tear gas, and over 52 students were arrested from inside laboratories and lecture halls, some of which were released later. However, 21 students were transferred to the prosecution on charges of belonging to a terrorist organisation and protesting without permission.
AFTE suggests the triggers for such a strike go back to the beginning of the second semester. On 22 February, the university administration built a wall separating the main campus and the Faculties of Archaeology and Education.  The wall was smashed by a group of students allegedly belonging to SAC, who also assaulted head of the civilian security unit at the education faculty, and injured him severely.
The university administration undertook more strict security measures on campus. They began inspecting the students using bodyguards, and arrested 20 more students.
According to AFTE, the educational process is currently on hold, 90% of the students skip the lectures waiting for the release of their colleagues.
Protests in several campuses across Egypt, including at Fayoum, Cairo, Al-Azhar, Alexandria and Helwan universities were called for by SAC throughout the week, in support of the imprisoned students.
SAC said on their Facebook page Tuesday that they escalated the strike and shut down the Faculty of Engineering building until the administration responds to their demands.
Fayoum University's media advisor confirmed the continuation of the academic semester in all faculties and institutes, and denied any suspension of academic activities, reported Al-Ahram.