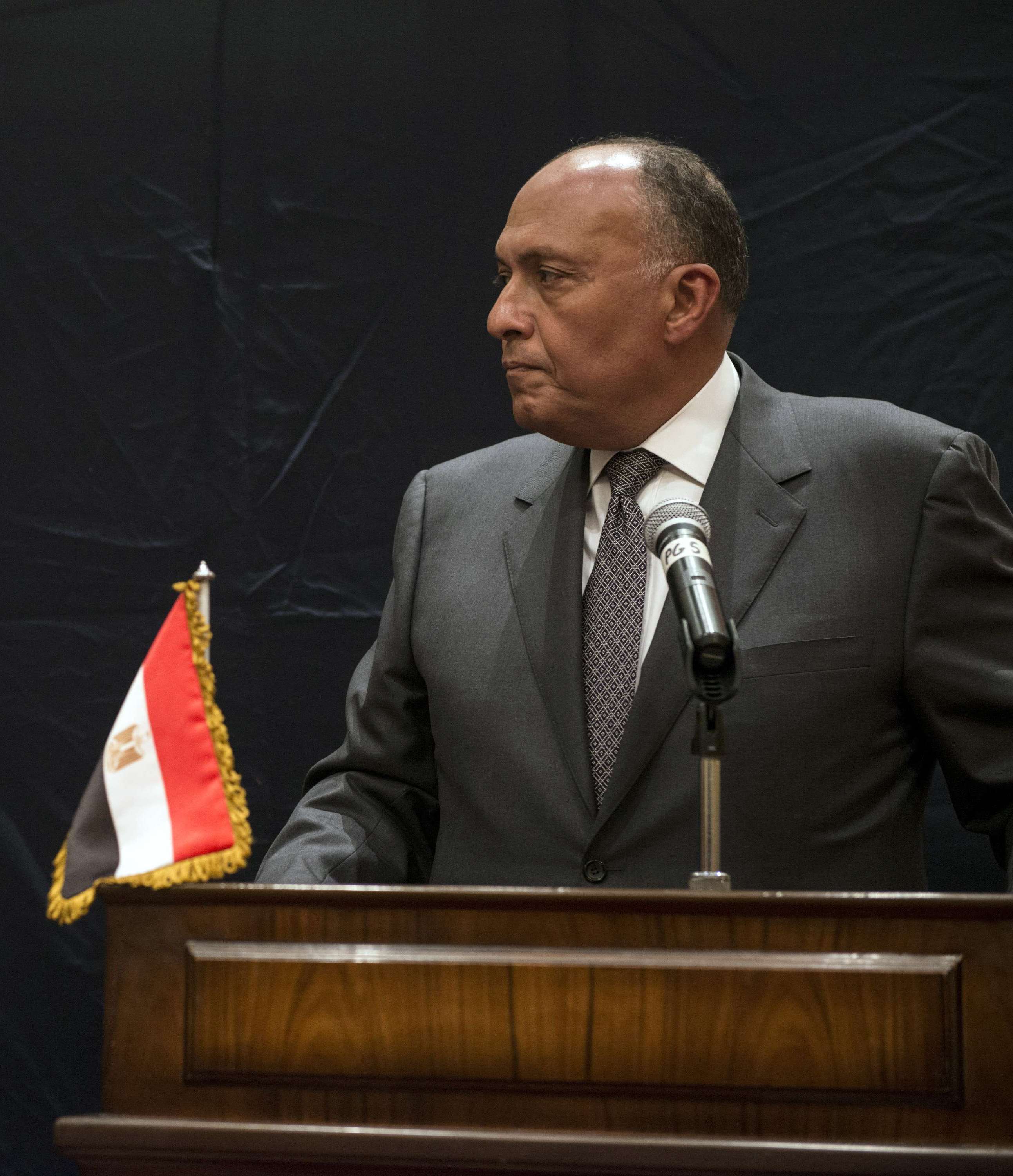 By Marina Makary
Egyptians are the ones who will "judge the application of democratic principles", said Foreign Minister Sameh Shoukry in an interview with US-news channel CNN Monday.
Discussing Egypt, economically and politically following the Economic Summit, Shoukry also spoke on the ongoing regional threats from "extremist terrorists" in an interview with well-known CNN anchor, Christiane Amanpour.
Shoukry called for an international coalition to fight "Islamic State" (IS) in Libya, adding that the new Egyptian capital is necessary for an ever-growing Cairo to "survive".
Egypt has repeatedly called for an "Arab ready force" to fight (IS) and terrorism in Libya.
Following Amanpour's quoting of President Abdel Fattah Al-Sisi in his recent interview with the Washington Post, Shoukry said: "You look at Egypt with American eyes. Democracy in your country has evolved over 200 years. Just give us a chance to develop. If we rush things, countries like ours will collapse."
Regarding the Israeli elections on Tuesday, Shoukry said: "We [Egypt] do not interfere in the internal affairs of our neighbours or anyone else."
Shoukry also called for "full engagement" in the "Palestinian-Israeli peace process" under any government.
According to a foreign ministry statement released Tuesday, Shoukry said that recent statements by US Secretary of State John Kerry reflect the US' willingness to pay more attention to the development of relations. Shoukry said this would be "in the interests of both countries", and reiterated Kerry's comments on restoring military aid to Egypt.
Shoukry had recently spoken to CNN about the impact of Egypt's airstrikes on IS targets in Libya, following the killing of 20 Egyptian Copts in February.