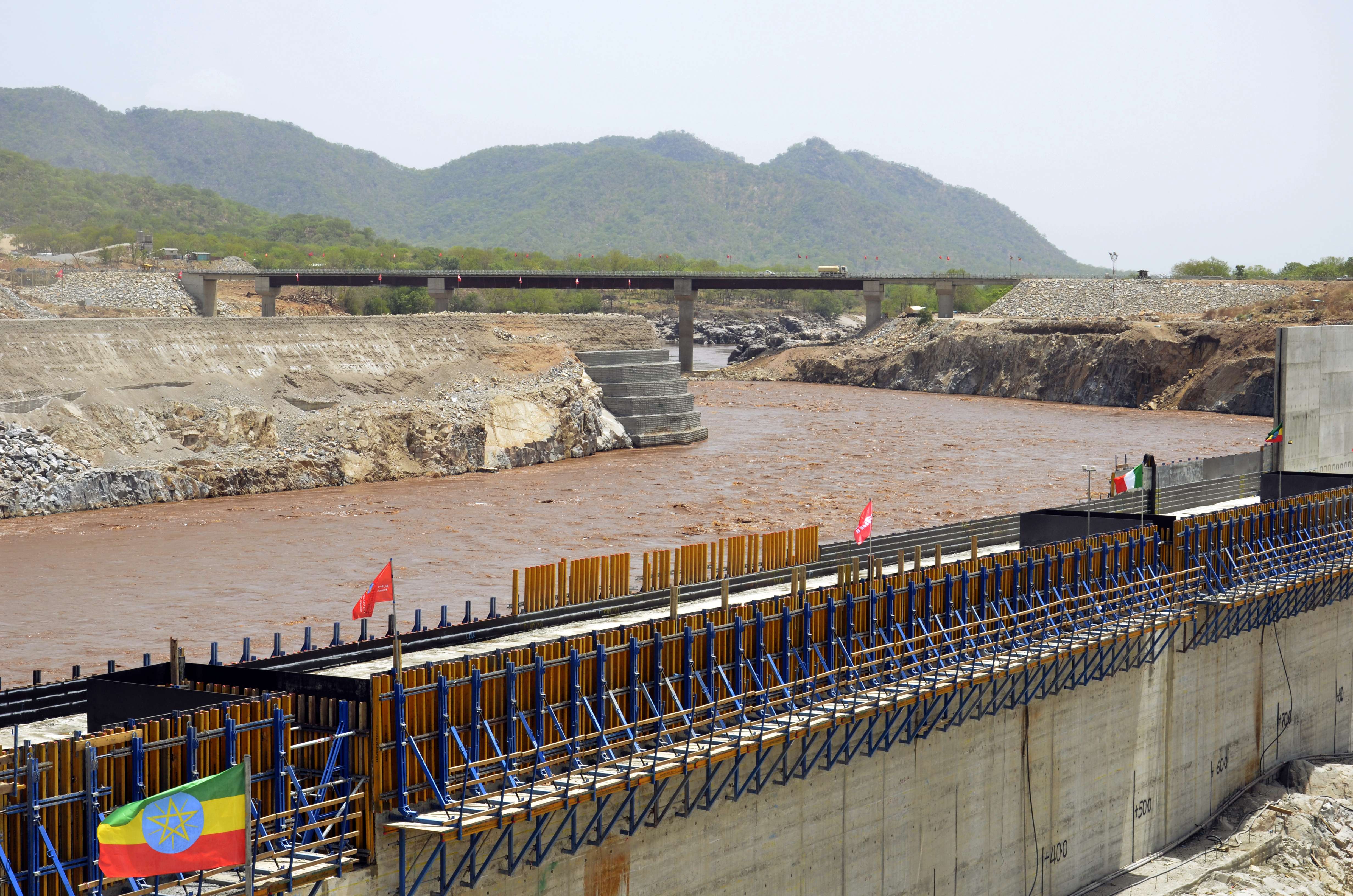 A trilateral summit between Egypt, Ethiopia and Sudan took place in the Sudanese capital, Khartoum, Monday, in which an agreement regarding the Grand Ethiopian Renaissance Dam (GERD) was signed.
Egyptian President Abdel Fattah Al-Sisi, Ethiopian Prime Minister Hailemariam Desalegn and Sudanese President Omar Al-Bashir concluded the summit through the GERD agreement signing.
Delasegn was the first to deliver a speech during Monday's summit, stating that "the Declaration of Principles is the foundation upon which Ethiopia will build its agreement with Egypt and Sudan".
"The Renaissance Dam does not only serve Ethiopia's interests, but the interests of Egypt and Sudan as well," he said. Delasegn added that the Dam will not have any negative effects on downstream countries, and will not cause the Egyptian people any harm.
President Al-Sisi spoke next, expressing his appreciation for Al-Bashir's hosting of the summit. He reaffirmed Egypt's complete dependency on Nile water, given the dry nature of its territorial land.
"The GERD represents a development project for the Ethiopians, but for Egyptians it represents a constant source of worry," said Al-Sisi. "Through dialogue, we were able to reach an agreement whereby the interests of all parties are realised."
"There has to be a real willingness to implement agreements once they are signed," Al-Sisi added. "More detailed agreements must be concluded in order to address the Nile Basin's unresolved issues."
President Al-Bashir also expressed his country's commitment to cooperation with countries of the Nile Basin to reach plausible agreements.
"By signing this agreement, we confirm our commitment to pursue further detailed agreements that organise relations among the Nile Basin countries," said Al-Bashir.
Earlier this month, tripartite negotiations between Egypt, Ethiopia and Sudan were held in Khartoum, after the first round which was hosted in the Ethiopian capital Addis Ababa in February.
The negotiations aimed to reach the governing principles of cooperation between the three countries, and to guarantee achieving the interests of the three countries. It also aimed to agree on mutual gains, while maintaining the water interests of downstream countries in the context of building the Dam.
Cooperation between Egypt and Ethiopia has improved after years of political dispute. Egypt's main concern since the GERD's establishment in 2011 is its water retaining capacity. Utilising more Nile water than any other country, Egypt fears the Dam will have a detrimental effect on its share of the river's water.
Egypt and Ethiopia had been locked in a diplomatic dispute relating to the construction of the Renaissance Dam, which reached a peak in 2013.
In 2013, whilst serving as Minister of Defence, Al-Sisi rejected the idea of using military force to resolve water issues. At the time, he said that Egypt would look for a peaceful resolution to differences while moving forward.