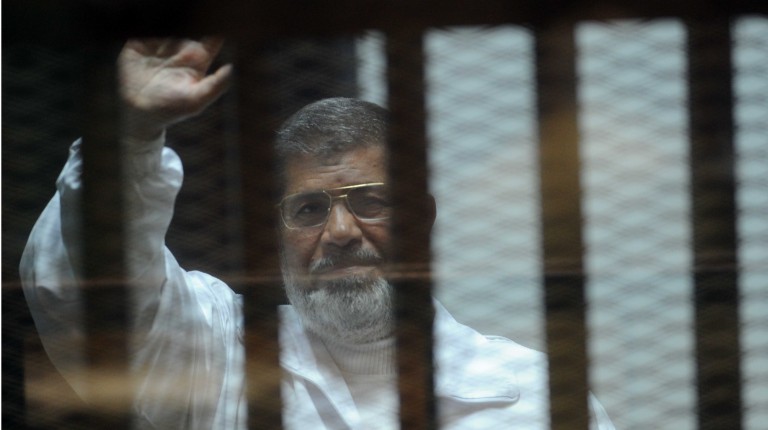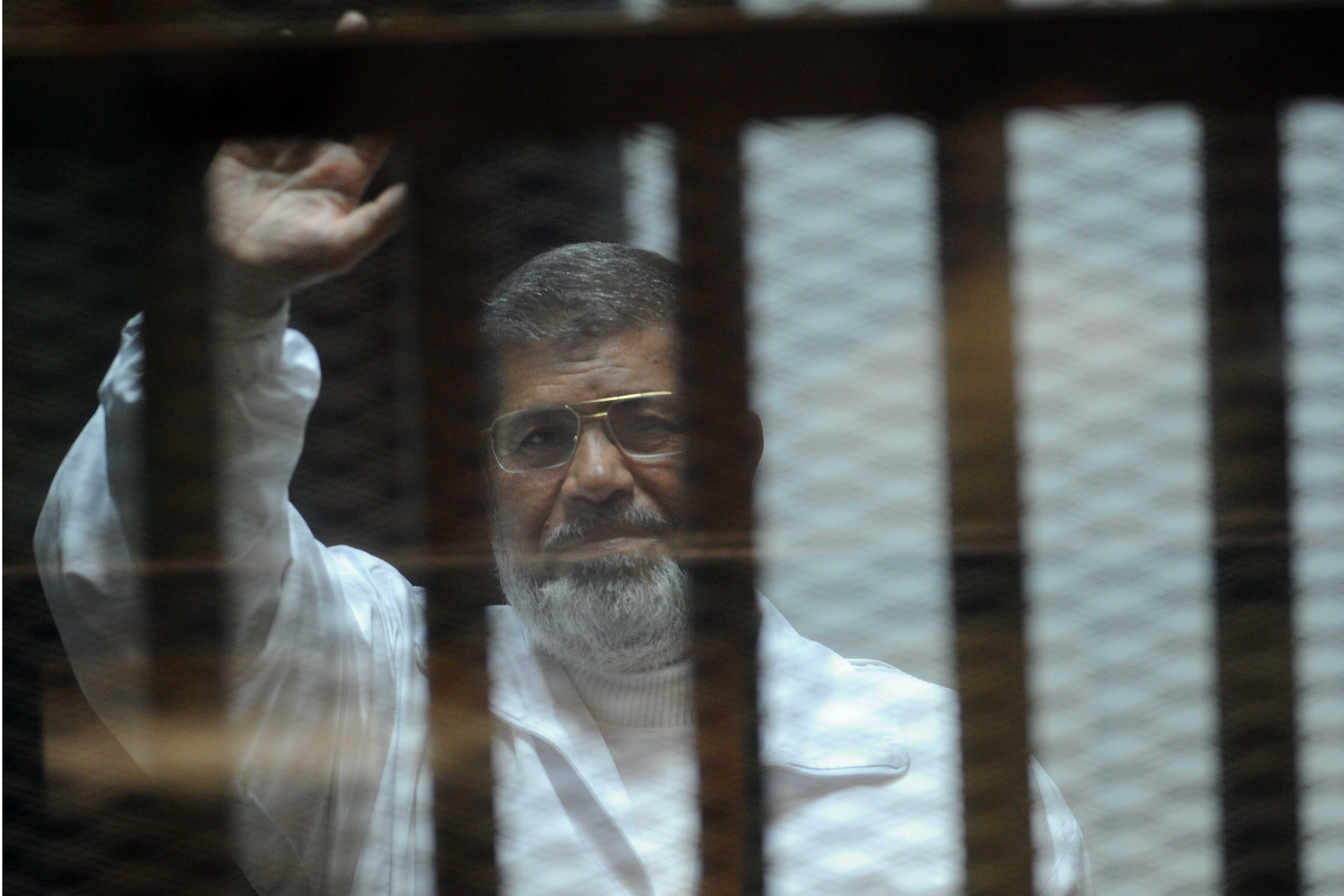 The Cairo Criminal Court adjourned Wednesday the trial of former president Mohamed Morsi and 10 other Muslim Brotherhood defendants in the trial publicly known as the "Espionage with Qatar" trial to Thursday's session.
The session was held to unseal the exhibits of the case in the session as Morsi and the others stand accused of spying and leaking confidential general and military intelligence documents to Qatari intelligence and the Qatari satellite channel Al Jazeera.
Thursday's session will be the tenth since the start of the trial and it is poised unseal the rest of the exhibits.
Egyptian-Qatari ties have been strained since Morsi's ouster, with Egypt accusing Qatar of supporting the now banned Muslim Brotherhood, and using Al Jazeera news network for this aim.
However, Saudi-brokered reconciliation efforts between the two countries calmed down the tensions lately.
Morsi is currently in prison over several charges, including the killings of peaceful protesters, espionage, escaping from prison during the January 25 Revolution, and insulting the judiciary.