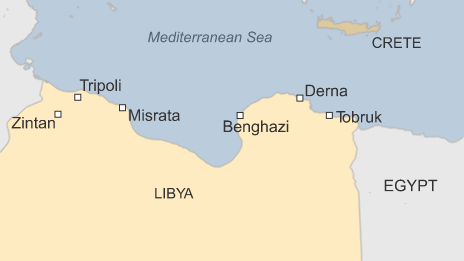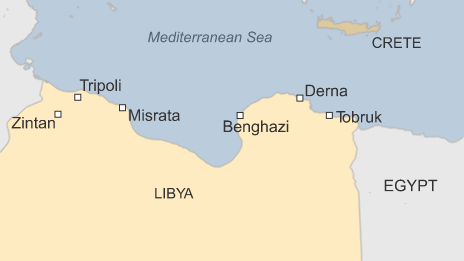 Two administrations have been battling for power since the armed group Libya Dawn seized Tripoli in July 2014. While the UN-recognised Libyan government resides in the eastern city of Tobruk, an Islamist-dominated assembly has clung onto power in Tripoli, despite losing an election.
Once seen as heroes, ex-rebels, particularly Islamists, have been blamed for attacks that have killed dozens of security force members, judges and foreigners in Benghazi, the cradle of the 2011 revolt. Militias in Libya have recently kidnapped several Egyptian citizens and some have been killed.
"The situation in Libya is more disastrous than any other country," said Chair of the Political Science department at the American University in Cairo (AUC), Ibrahim El-Nur
Two kinds of war
There are two wars in Libya – a civil one, and a war on terrorism, explained Kamel Abdullah, expert at the Al-Ahram Center for Strategic Studies.
"They are both intertwined, and hard to differentiate between," he said.
Terrorism is present in Benghazi, Sirte, and Derna, while the civil war is taking place around the capital and Southern Libya.
Some protesters have demanded classifying the Muslim Brotherhood as a "terrorist" organisation, like in Egypt, accused of having ties to militant groups such as Ansar Al-Shari'a. However, the Brotherhood in Libya assures that it is a peaceful organisation. The group has a presence in the rival parliament in Tripoli and western Libya.
"Every side is convinced that they can resolve the issue on their own, while claiming a fight against terrorism," Abdullah said.
Libya is on its way to more deterioration with the horizontal spread of military conflict, Abdullah declared.
In May 2014, the military conflict was limited to Benghazi. In July 2014, it moved to Tripoli, and in August it expanded to include areas around Tripoli. In December, the Hilal area and the mid-north of the country, as well as east towards Algeria, were incorporated into the military conflict zones.
"Within the coming days, conflict may reach the Egyptian borders," the expert said.
However, Abdullah does not see a correlation between the State of Sinai proclaimed in Egypt and the state of Burqa in Libya, both allies of the self-proclaimed Islamic State in Iraq. The Egyptian-Libyan border is safe and easily protected, and Libyan citizens near the Egyptian border are Sufis and were never extremists, not even Salafists, he said.
A big part of the problem is the proxy war, Abdullah stated. Every regional camp supports one Libyan side against the other. All such regional powers do not understand the internal situation, not even Egypt.
Some regional and international powers do not want stability in Libya, he added. The US and the European Union are watching and not taking sides, because both sides are weak and neither is to be depended on.
El-Nur cites another problem, saying: "The state [Muammar] Gaddafi left behind is weak, with a weak army. It was a security state based on tribal allegiances and direct family relations. The Islamist movements have always been the only viable opposition."
He added that there are currently too many players, either direct or indirect, or even pretending not to be involved. He also said that the US and Israel are pretending that they are not involved.
Violence surged in May 2014, when retired General Khalifa Haftar began a campaign to root out Islamist militias from Benghazi. At the time, Libya's government denounced his actions and declared him an outlaw. Haftar is now a commander of what is left of the Libyan army, which is aligned with the Tobruk-based government.
Haftar, who led ground forces in the 2011 uprising that toppled Gaddafi, sees himself as the chief of the "national armed forces". The national army fragmented after the fall of Gaddafi, but some of its forces, including the air force, are now under the control of Haftar.
Arab League is not the solution
In the Arab League summit, mere talking will take place, which complicates matters further. "There is no hope in the Arab League," Abdullah said.
Despite concerns, Egypt's President Abdel Fattah Al-Sisi renewed calls for the creation of a joint Arab military force on Saturday as it and other countries launch airstrikes against Iran-backed Houthi militias in Yemen
An intervening Arab coalition is not feasible, El-Nur believes. "Where would they intervene? Yemen? Iraq? Syria? They cannot, it is too much. Nobody is interested in external intervention, they are occupied by their own challenges," he said.
El-Nur is not very optimistic about the future. There is no immediate solution unless major players reach some kind of agreement, he said.
"I do not see an immediate solution. It is too complex," El-Nur said. He said that here is a danger of a prolonged civil war
Abdullah also regards the Arab coalition intervention idea as all propaganda material. "Military escalation is an incorrect strategy," he said.
Yet, Abdullah sees hope in the Spanish delegation to Libya in the coming week. UN special envoy Bernardino Leon said on Monday that "there is a chance that we can […] have the first names for a unity government this week", after a meeting with Libyan mayors.
Leon appeared alongside EU High Representative Federica Mogherini to issue a statement on the ongoing Libya negotiations. Regarding the negotiations in Morocco, he expressed his hopes of being able to "start this week, if things go well, discussing the unity government".