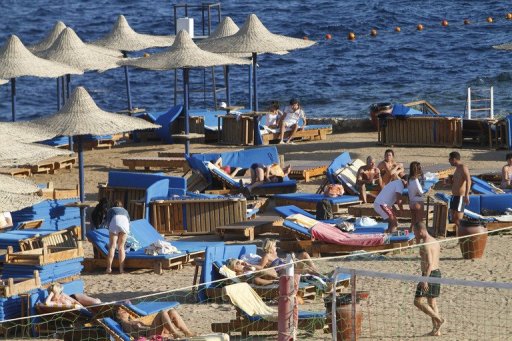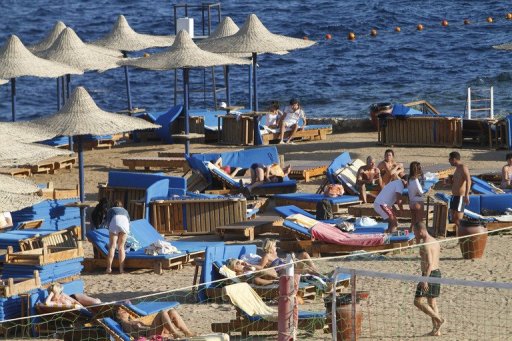 Tourist occupancies in Egypt's hotels did not rise to the targeted numbers over the past three days, according to Chairman of Egyptian Federation of Chambers of Tourism, Elhamy El-Zayat.
Al-Zayat added that the decline in the flow from Russia is a major factor in this fall.
Occupancies in Hurghada and Sharm El-Sheikh ranged between 50% and 60%, Al-Zayat said, and expected a decline in occupancies at the end of the week after the Easter holiday.
Hotel capacity in South Sinai and the Red Sea made up to 65% of the total operating hotels' capacity in Egypt, according to Egyptian Hotel Association.
Tourism workers hoped for hotel occupancies to increase over the spring season to more than 80%, especially in hotels of Hurghada and Sharm El-Sheikh.
In an interview with Daily News Egypt last Tuesday, Minister of Tourism Khaled Rami mentioned that Russian tourism retreated by 20% in the first quarter (Q1) of 2015.
Tourism income reached $7.5bn in 2014 compared to $5.9bn in 2013.  The Ministry of Tourism aims for income from this sector to reach $9bn by the end of the year, according to former Minister of Tourism Hisham Zaazou.
Unlike the low occupancy rates in Hurghada and Sharm El-Sheikh, rates in Ain Sokhna rose to 80% in the past three days with the increase of flow of Egyptian families to spend the Easter holiday there.
An official with the Egyptian Chamber of Hotels said that Ain Sokhna has the highest occupancy rates, with Luxor, Taba and Cairo having the lowest rates during the last three days. Egyptians prefer not to spend Easter holidays in these areas, instead preferring to go to more open areas in Alexandria or El-Qanater El-Khayreyya on the shore of the River Nile, near Cairo.
Occupancy rates decreased during this Easter holiday to 50%, compared to 65% last season, according to Waseem Mohey El-Din, Chairman of Chamber of Hotels in Alexandria. He added that the flow of Egyptians during this season is very low and is limited to families residing in Alexandria. Mohey El-Din mentioned that three-star room prices in Alexandria range between EGP 800 and EGP 1,000 per person per night. He expects the occupancy rates to increase during summer, especially after Ramadan next July.