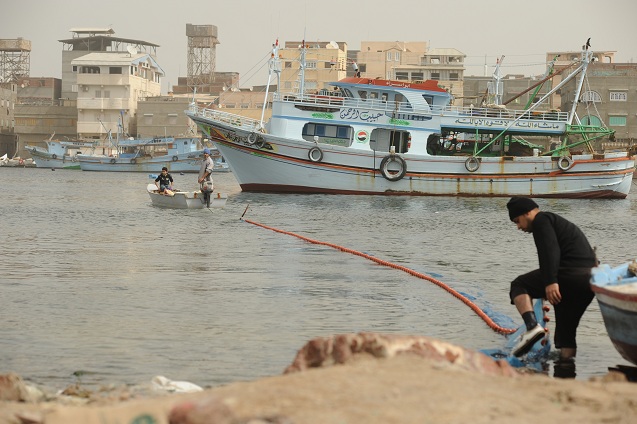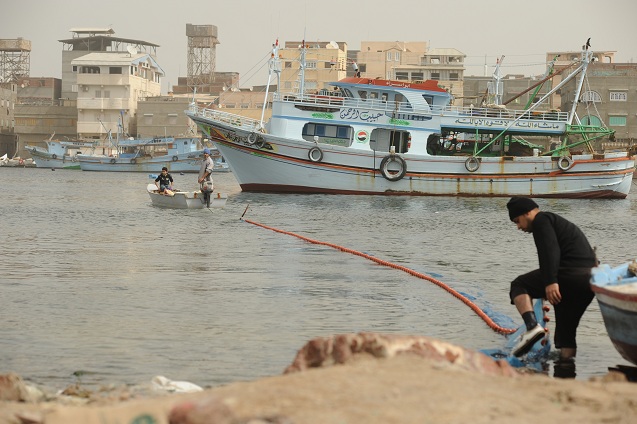 Authorities in Sudan interrogated 32 fishermen from the Egyptian boat "Hadi El-Rahman" Tuesday night, amid ongoing investigations of 108 fishermen accused of illegally entering and working inside Sudanese regional waters.
Three Egyptian fishing boats from the area of Matariya in the governorate of Daqahleya were detained by Sudanese authorities in the past week. Of these, 39 fishermen on board the first boat "Princess Mariam" were sentenced to a month in prison and a fine of EGP 5,000 each.
Additionally, Taha El-Sheridy, leader of the independent Matariya Fishermen Association in Daqahleya, told Daily News Egypt Tuesday night that the boat's commander is to pay double the amount. The fishermen risk a penalty of six months imprisonment if they fail to pay.
Seven fishermen were released and returned to Daqahleya, including six minors and a 78-year-old. El-Sheridy added that 10 fishermen came from Kafr El-Sheikh and joined the Matariya group.
El-Sheridy added, however, there was "a plot" against the fishermen. "What happened is that the fishermen were on their way to Eritrea, legitimately using the waterway, when Sudanese coastal authorities attacked them and fired at their boats, dragging them to forbidden water zones then arresting them," El-Sheridy said.
The remaining boat, "Princess Malak", had 37 people on board. El-Sheridy said they would be questioned Wednesday night. Tuesday's investigations exceeded six hours, as each fisherman was questioned individually.
The Sudanese embassy in Cairo and the Sudanese Ministry of Foreign Affairs did not respond to Daily News Egypt's requests for comment.
"They will say that they are following up on the situation and at the end they will 'admit' our fishermen wrongfully breached protocols by entering the waters," El-Sheridy said.
Despite accusing the Egyptian authorities of neglect, El-Sheridy said Egypt's ambassador to Sudan accompanied the returning fishermen to the airport, and mostly blamed the Sudanese authorities' obstinacy towards fishermen.
The problem of detention of Egyptian fishermen by foreign authorities (including Libya, Saudi Arabia, and Yemen) persists, amid accusations to fishermen by the Egyptian government that they commit violations. The foreign ministry usually succeeds in negotiating their release.
An Egyptian fisherman was killed and at least 65 were arrested in February, after a Saudi Arabia's border guard fired shots at two Egyptian fishing boats that entered territorial waters without permits.
Earlier in October, dozens of Egyptian fishermen and their vessels were held by the Yemeni authorities, accusing them of illegally entering Yemen's "territorial waters" and fishing illegally.
As for Libya, the problem has been ongoing since 2013, with Libya authorities repeatedly detaining then releasing Egyptian fishermen.