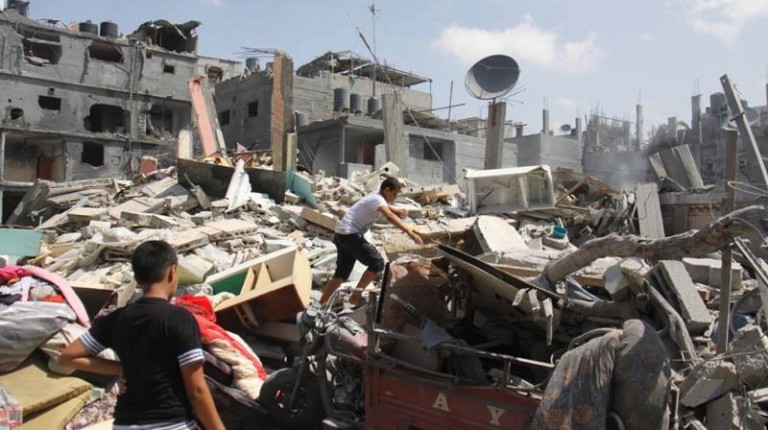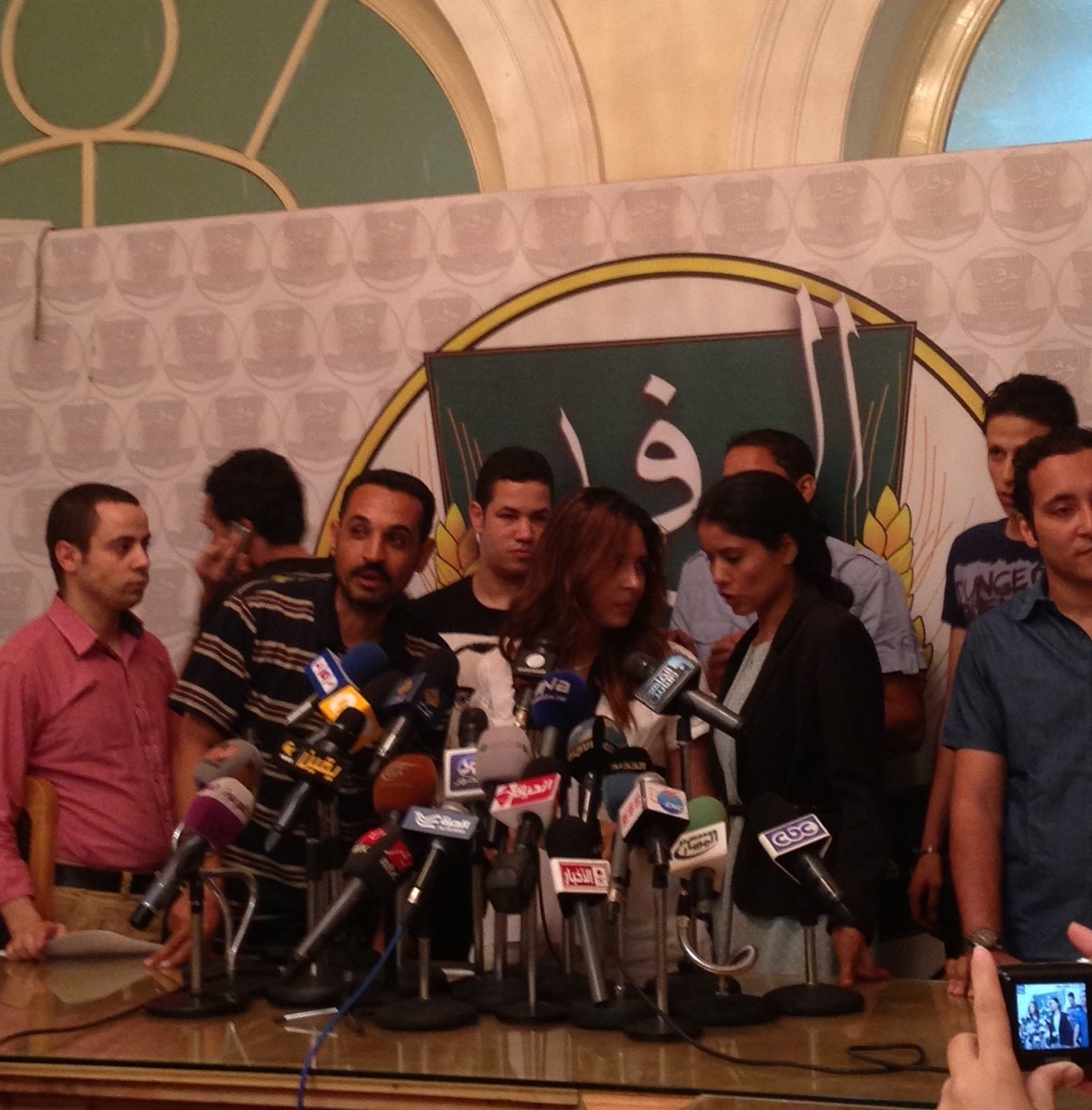 A group of journalists took part in a demonstration in front of the Press Syndicate building in downtown Cairo Saturday afternoon. The demonstration took place in solidarity with the five journalists who were referred to investigations Monday.
The journalists who are working for the privately owned daily newspaper, Al-Masry Al-Youm, wrote a 7-page special file, documenting and repackaging alleged police violations under the title "martyrs and violence", on Sunday.
Yousry El-Badry, one of the five journalists, told Daily News Egypt: "We are still waiting for the investigations tomorrow in front of the Supreme State Security Prosecution, we do not know what we are accused of so far, I can't see any mistake in what we did."
The Interior Ministry has claimed the paper's act was "intentional and triggered by a dispute between the ministry and one of the AMAY reporters". This came despite the ministry's earlier decision to ban the paper from covering its news.
"We did not get into any kind of personal disputes. As a daily paper, it's our role to keep up with the current events. We have seen the frequent complaints from the police abuse recently, especially the official complaints filed by the National Council for Human Rights on the worsening status of political detainees inside Abu Zaabal prison," El-Badry said. "This urged us to write the file. It's an emergency alarm for a public outrage against police violations."
At least 44 reporters were arrested in 2014, but are not necessarily currently detained, according to the Association of Freedom of Thought and Expression (AFTE).
Yasmin Al-Rifae, research associate at Committee to Protect Journalists (CPJ), told Daily News Egypt: "The referral of journalists to investigation for their reporting on police abuse is a violation of their right to safely conduct their work without fear of reprisal, and an attempt to restrict the public's right to receive information."
"We are following the case and will be watching for developments," she added.
The Press Syndicate filed a memo to the Prosecutor General listing the legal and constitutional rights which support freedom of speech for all citizens, not just for journalists. It is also expected to attend the investigations tomorrow at the prosecution.