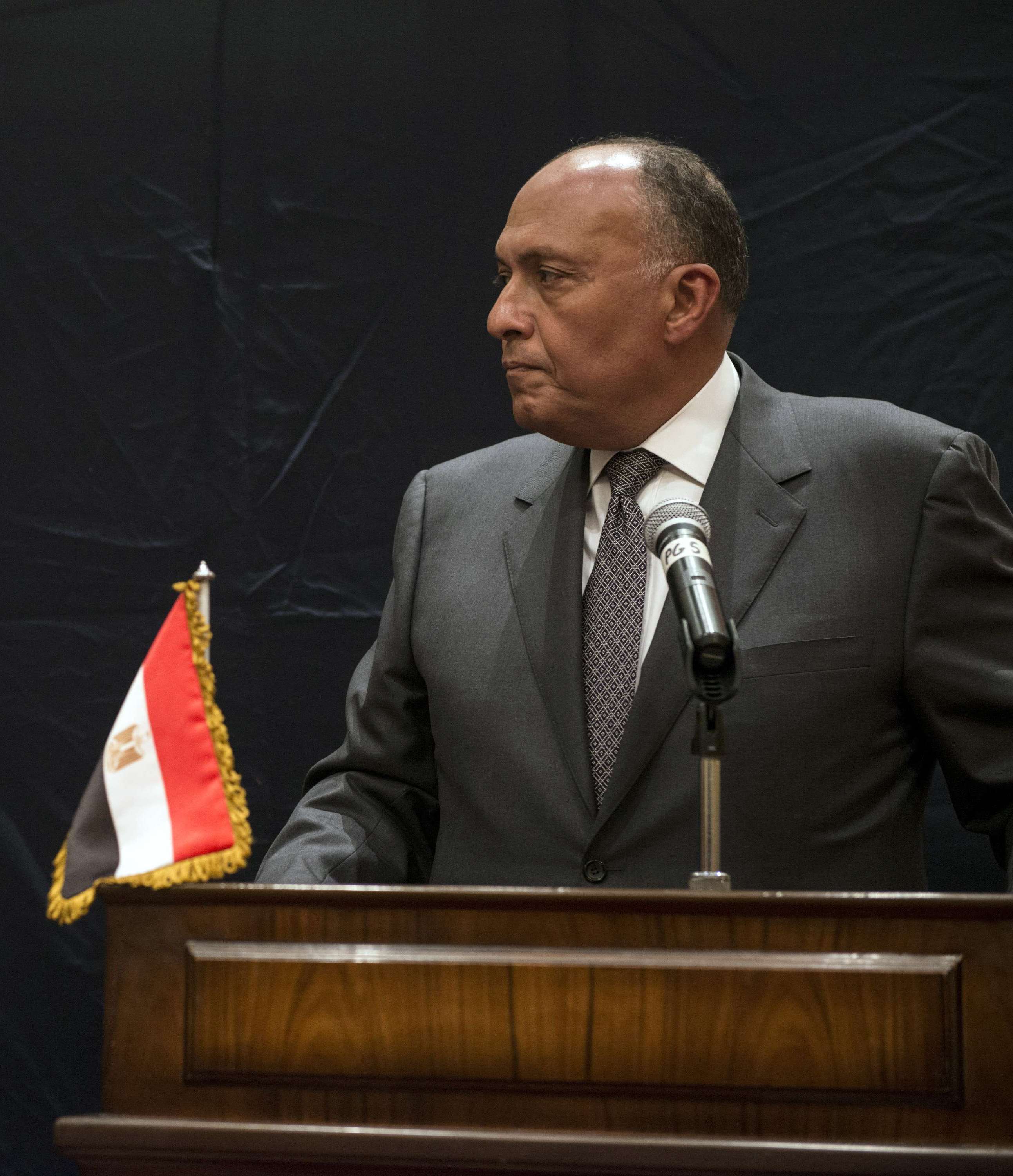 Egypt's Minister of Foreign Affairs Sameh Shoukry will participate in the opening session of a conference on the Nuclear Non-Proliferation Treaty in the United States Monday.
According to the State Information Service, Egypt has a "prominent role in drafting a resolution on establishing a nuclear-free Middle East", at the Review Conference of Parties to the Treaty on the Non-Proliferation of Nuclear Weapons (NPT) on 27 April.
Held every five years, the month-long conference will take place at the UN's New York Headquarters. The NPT is a landmark international treaty signed by 190 countries, designed to prevent the spread of nuclear weapons and encouraging disarmament.
This year marks the 20th anniversary since a draft resolution was made for a Nuclear Weapons Free Zone (NWFZ) in the Middle East, but there have been no concrete steps taken by NPT parties for its activation, Foreign Minister Shoukry said in comments to state-owned news agency MENA. The implementation of the 1995 resolution is expected to be the most controversial item on the conference's agenda.
First proposed by Egypt in 1974, the call for establishing Middle-East NWFZ was adopted unanimously at the 1995 NPT review conference.
Egypt previously had a nuclear weapons programme, but cancelled it in 1968 following its defeat to Israel in the 1967 six-day war. While Cairo has currently expressed no interest in acquiring nuclear weapons, it was announced in February that Russia would fund the construction of a nuclear power plant in Egypt.
Ambassador Adam Scheinman, the Special Representative of the US President for Nuclear Non-Proliferation, said in a media briefing that the biggest challenge to the conference will be the NWFZ proposal. "It has been very difficult to reach agreement between Israel and the Arab states on the appropriate agenda for that conference," he said.
When asked if it was 'hypocrisy' for the US to back the proposal but continue to support Israel when it has nuclear weapons, Scheinman said that the "zone will come into existence not because the United States demands it or even that other NPT parties demand it; it will come into existence because states in the region open an honest and direct discussion about setting terms for its achievement".
However, Rose Gottemoeller, the US Under-Secretary for Arms Control and International Security, said: "We have been working well, in our view, over the past five years, since the 2010 review conference, to put in place the conditions under which a Middle East weapons of mass destruction free zone conference can take place."
"We see no reason why the NPT Review Conference can't be a serious and important launching pad for final success in convening this Middle East conference, and that will be our goal in the NPT Review Conference," Gottemoeller said. "It will be hard work. There are different views out there. But we will certainly be pressing forward in that way."