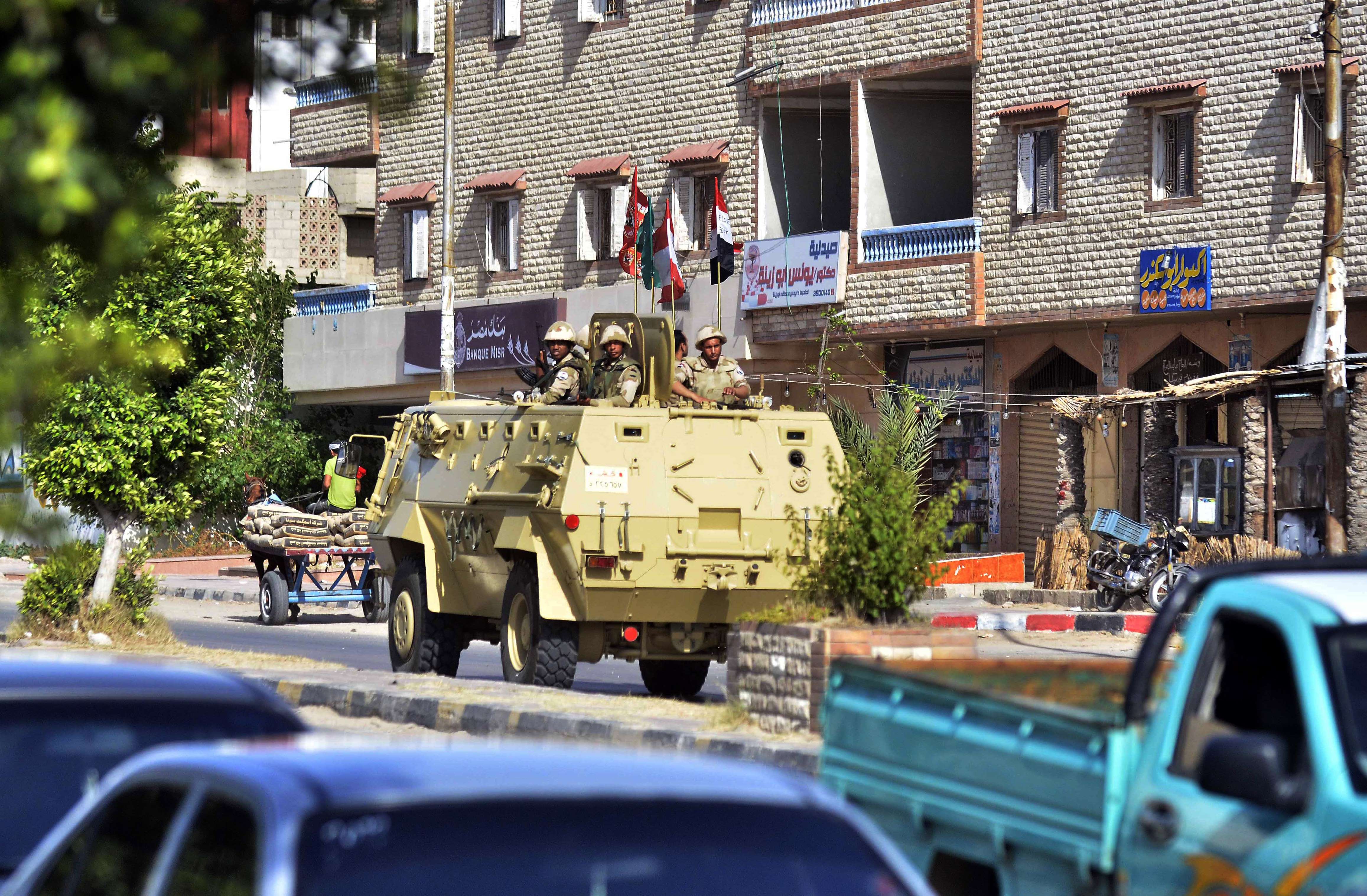 An Al-Arish resident told Daily News Egypt Sunday that the government's extension of the curfew in North Sinai "is no use". He added that though the curfew lasts for only six hours, the residents of Al-Arish, Rafah and Sheikh Zuweid feel their movements are restricted, as the three areas are connected to each other and share common interests.
He said that since the curfew being enforced, "the militancy increased during the curfew hours".
"It is neither securing the residents nor security personnel as its leaving the army vulnerable to attacks," he said.
President Abdel Fattah Al-Sisi issued a decree extending the state of emergency in certain areas of North Sinai for a further three months, a presidential statement Saturday said.
The curfew was initially imposed in North Sinai for three months as part of security measures in the area to limit "terrorism" activities. The curfew followed the 24 October attack, which left at least 30 security personnel dead and injured many others in North Sinai's Sheikh Zuweid.
The attack was later claimed by Sinai-based militant group "State of Sinai", formerly known as Ansar Beit Al-Maqdis. It was extended in January for three more months to end on 25 April.
However, several operations targeting army personnel occurred during curfew hours, notably in a large scale attack on 29 January. The attack targeted a range of security facilities and personnel, leaving "hundreds" dead, according to a "State of Sinai" statement.
A military spokesman, however, did not announce the number of deaths.
Another Sheikh Zuweid resident confirmed the curfew's ineffectiveness, as militant activities still take place after curfew hours. He said that it is a procedure to make people feel more secure, but in reality the curfew does not hinder militancy.
The resident added that if someone needs to be transferred to the hospital at night, they have to wait until the curfew is lifted for them to move around in North Sinai. Also, people who travel have to spend the night at the checkpoint if they arrived after curfew hours. Security expert Brigadier General Khaled Okasha told Daily News Egypt that though he does not agree with the decision. However, decision-makers in Egypt believe it is important, no decision is taken without assessment.
Okasha expects it to be the last period of curfew extension.
"State of Sinai" posted photos Saturday evening and distributed leaflets warning residents from dealing with the army or Al-Tarabeen tribe members in North Sinai.
The armed forces have engaged in a "war against terrorism" since the ouster of former President Mohamed Morsi in July 2013.
Despite the security measures, North Sinai residents have been affected by the fight between both sides. Many residents accused of being "army informers" have been found dead, either by decapitation or through gunshots and left on the sides of North Sinai roads.
In its fights against militants, the armed forces have arrested hundreds of suspects during the past months in efforts to "eliminate terrorism".
Last week, two children were killed by unidentified shelling on their house in Sheikh Zuweid. It is unclear if the incident was due to military airstrikes or militant bombings.
Following the 29 January attack, many residents living in the vicinity of security facilities were forced to relocate as their houses were damaged as a result of the bombings.