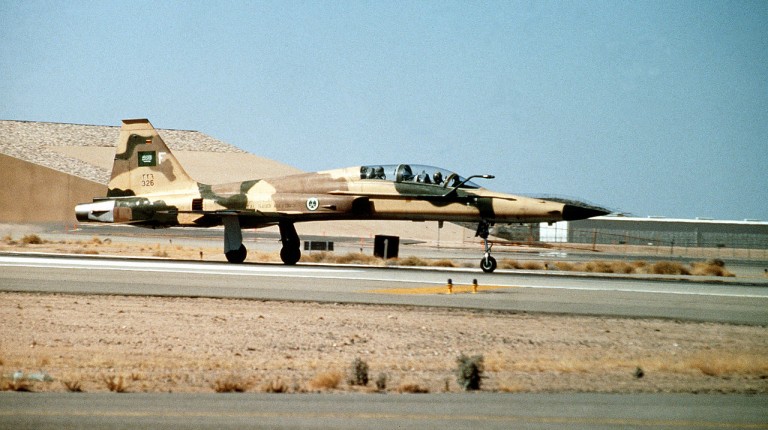 By Tim Nanns
Days after Saudi Arabia announced the beginning of 'Operation Restoring Hope', the situation on the ground remains largely the same. Reuters news agency reported heavy air strikes on Sana'a on early Sunday, and the shelling of Aden by naval forces.
Fighting in Yemen by ground troops has also not diminished, and might even have intensified with reports over heavy fighting between President Abd Rabbuh Mansur Hadi's troops and the Houthis in several provinces as well as in the strategically important cities of Taiz and Aden.
Despite the ongoing crisis, there seem to be first signs of peace talks with state-owned Russian news agency Sputnik reporting a delegation of the General People's Congress, the party of former President Ali Abdullah Saleh, has been holding talks in Cairo on Wednesday, heading to Riyadh afterwards.
Also on Wednesday, the Houthi rebels signalled their willingness to come back to the negotiating table. Houthi spokesperson Mohammed Abdul-Salam called via social media for "the resumption of political dialogue", but only after the air strikes halted and the blockade was lifted.
The coalition, meanwhile, could be tired of the ongoing campaign with more than 2,400 sorties carried out during 'Decisive Storm', according to coalition spokesperson Ahmed Al-Asiri. There is also a likely unwillingness by the coalition concerning the grave losses all factions suffered that fought the Houthis on their own ground so far.
UN Secretary General Ban Ki-moon, meanwhile, has appointed Mauritanian diplomat Ismail Ould Cheikh Ahmed as the new UN Special Envoy to Yemen. Ahmed will replace Jamal Benomar, a Moroccan diplomat, who helped to broker the transition of power in Yemen in 2011 but decided to step down earlier in April.
Ould Cheikh Ahmed headed the UN Ebola response mission before but also already worked in Yemen from 2012 to 2014. The decision to name him the new envoy has been approved by the Security Council on Saturday.