Several minor explosions ravaged Faj Attan in the countryside of Sana'a throughout the  Saudi-led operation "Decisive Strom". But none could compare to the explosion which shook the district the morning of 20 April, when Saudi warplanes pounded a weapons warehouse in Faj Attan hill.
A 65-year-old woman was returning to her house after shepherding the moment a rocket hit, sending her aged body flying through the air to hit a neighbouring wall.  She survived the incident, and she and her children sought refuge within the sewers.
Hundred of Yemenis were forced to leave the ruins of their homes, escaping the ongoing violence, and scampering into the dark underground sewage system and into another form of inhumanity.
The month of the Saudi-led war in Yemen left 1,080 dead, at least 115 of whom were children, and 4352 injured, according to the World Health Organization (WHO). The statistics are among several disheartening figures about the embattled country, motivating 13 Yemeni students at the American University in Cairo (AUC) to hold an hour-long silent demonstration on Thursday.
"We wanted to do something [about the situation] but did not know what to do. We decided on an awareness campaign to be followed by a fund raiser," said Sara Al-Mahbashi, one of the demonstration's organisers.
She said that the sit-in was silent because they did not want any political rhetoric involved. They only wanted to present the humanitarian side of the crisis. "People might know that there is a war, but they do not know what exactly is happening."
Across the country, 220,000 Yemenis are displaced, declared the World Food Programme (WFP). The UNICEF stated that one third of fighters in Yemen are children, and the United Nations Office for the Coordination of Humanitarian Affairs (UNOCHA) estimated that two million children are unable to attend school.
Of those prevented from an education, since the school year was halted on 26 April, is Sami Al-Jaradi who had been studying accounting.
The 19-year-old was having breakfast that morning with his father and friends when one of the minor explosions occurred. His father took them to hide in a cave.
"We suddenly saw the Faj Attan hill explode, with fire coming out like a volcano," Al-Jaradi said. Taking only a few steps away from the fire, another a large explosion threw him high in the air, with rocks flying everywhere around him.
"I felt like the land was exploding from beneath me," he said. Before fainting, the dust and smoke surrounding him left him believing he went blind.
Al-Jaradi woke up four days later in a military hospital. "I lost a whole year of studies, and I have forgotten everything I learnt," he said.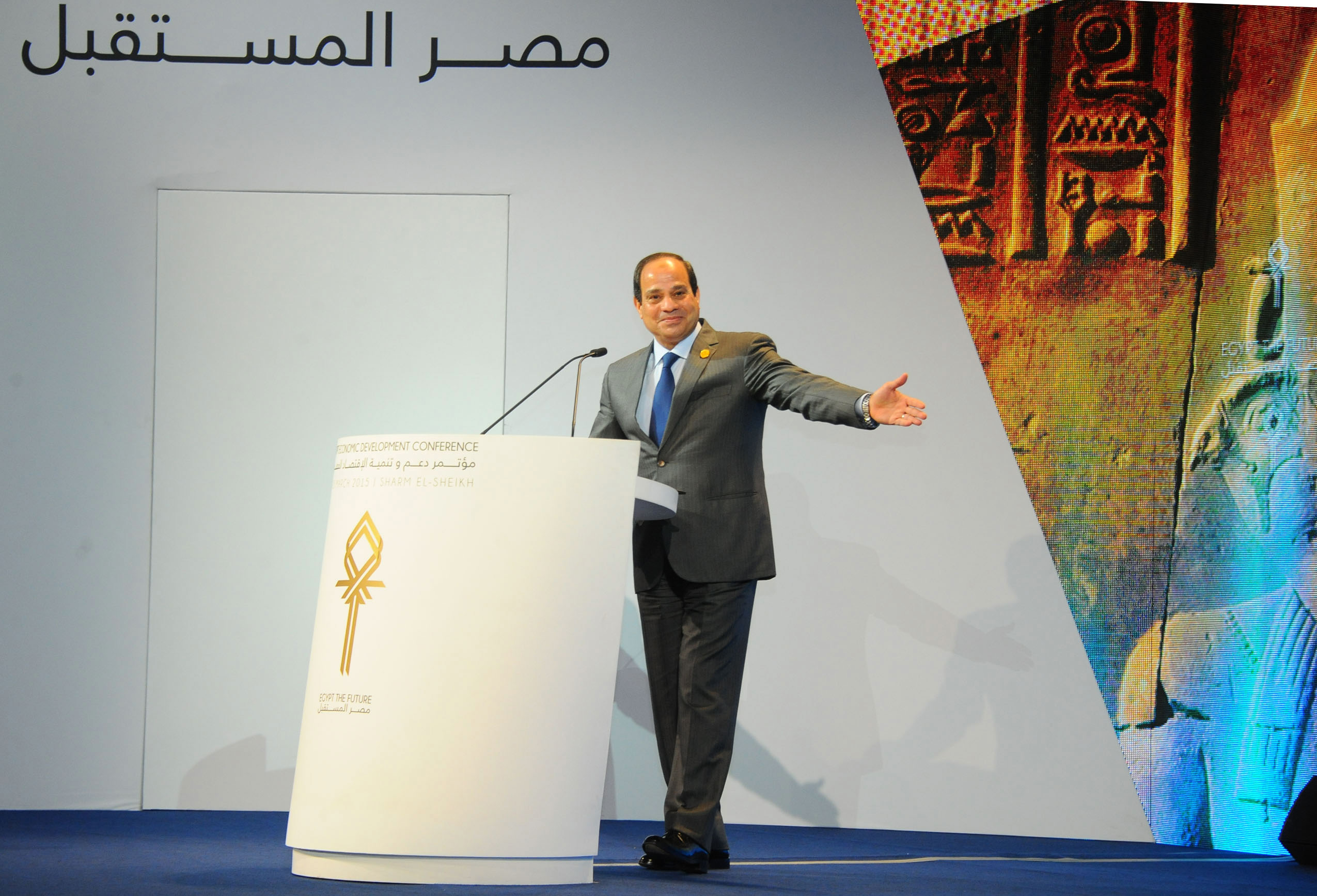 Alongside the educational system, Yemen's healthcare system is reportedly on the brink of collapse. Red Cross vehicles cannot bring in aid due to fuel scarcity. Hospital and water-pump generators have stopped in a country that relies on imports for 90% of its food and most of its fuel.
The family of 27-year-old Dares Gennaf Al-Habbarry was also stranded and left in the sewers. As rockets rained around his home, his family barely made it out before their own house exploded.
"My family and I went down into a place where an eye can't sleep and souls can't rest," he said.
Egypt is part of the coalition fighting the Houthi Shi'a rebel group in the country. The fight is aimed at "establishing stability and security in Yemen, maintaining its Arab identity, and helping it overcome this critical stage in its history in order to safeguard the capabilities of the Yemeni people, and preserve their rights", according to a presidential statement.
More than 5,000 Yemenis are stranded in Egypt, unable to return to their homes as their country was declared a no-fly zone and the airports are out of order.
"The demonstration was a success," believes Al-Mahbashi. "Despite some who passed by like nothing was happening, a lot of people were in awe, and people were very interested and read every cardboard. Music was turned down. There were random people who sat down for support."
Humanitarian aid transferred the refugees mentioned to Centre 1 of a refugee camp set-up in a football field in the Sakin Jarraf district.
"I have lost my home, my money and even my clothes. The camp is my new home, where they treat us like family," the 65-year-old lady said, requesting a reward for all volunteers there who rescued her from "a state of death".