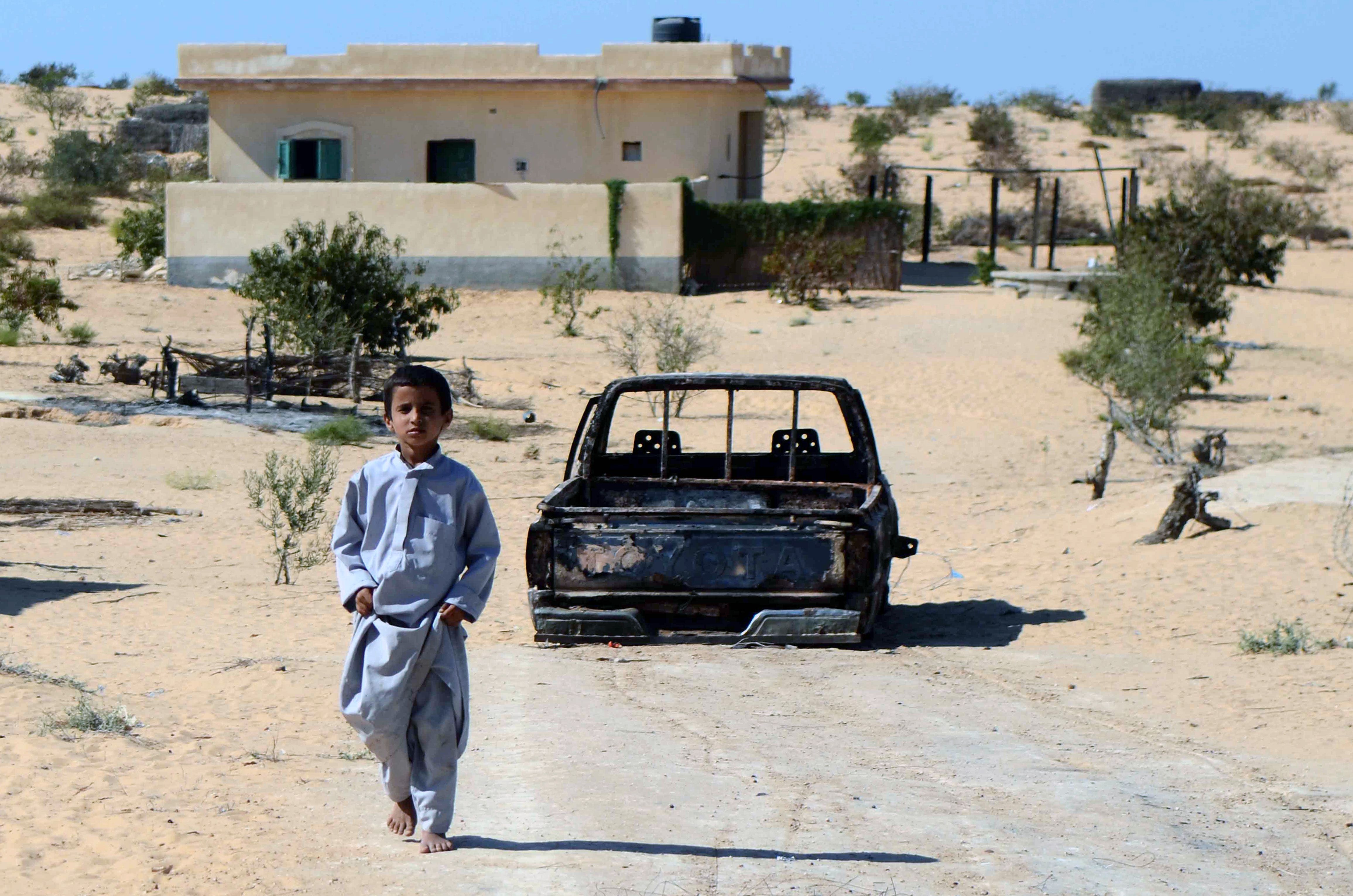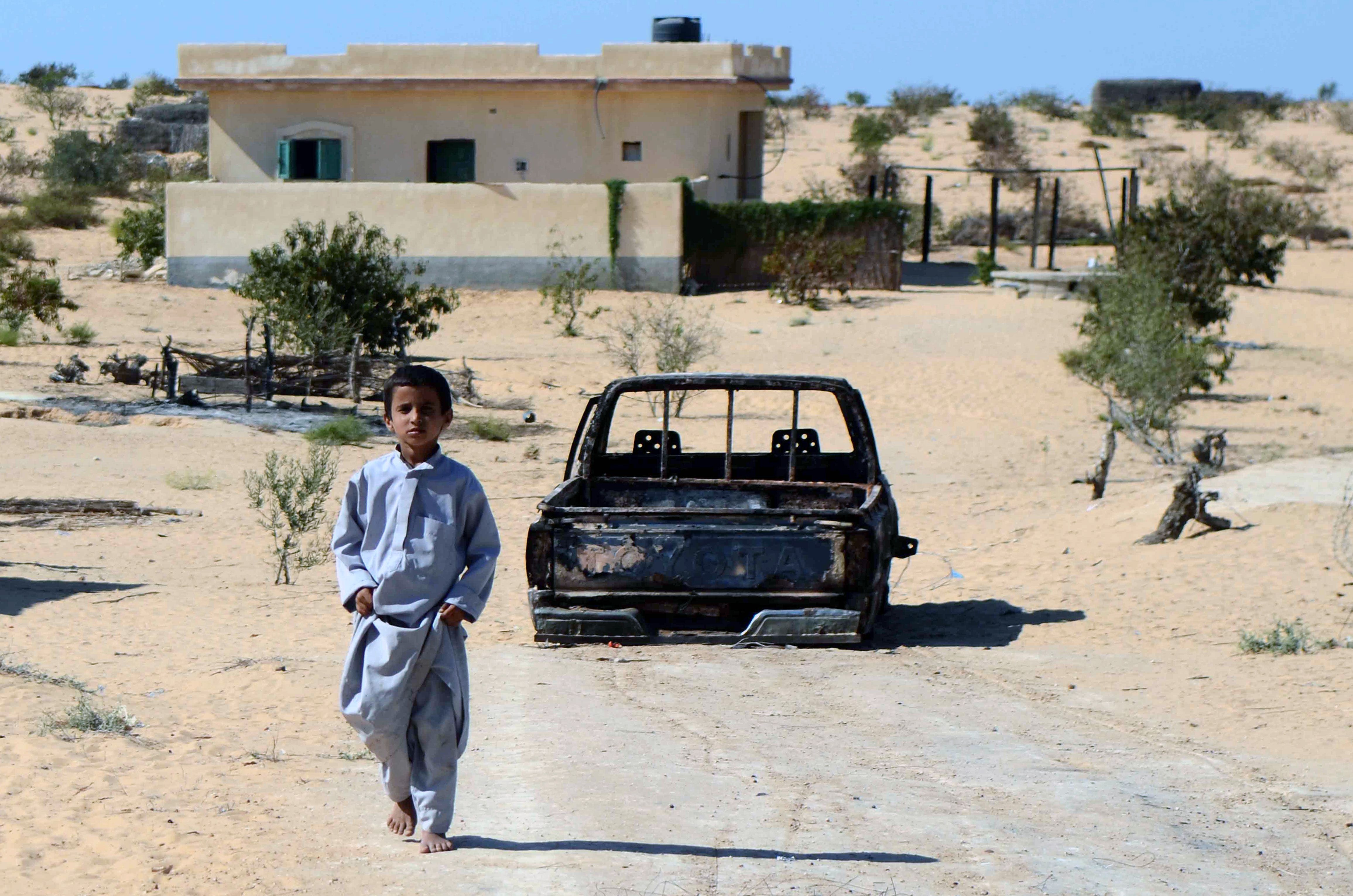 At least three civilians were killed in a car explosion Wednesday morning after a road-side explosive device hit their car, state-run newspaper Al-Ahram reported.
The occurrence took place hours after Defence Minister Sedki Sobhi visited North Sinai along with Interior Minister Magdy Abdel Ghaffar.
Similar incidents have taken place frequently in North Sinai, mainly targeting military vehicles and facilities.
Another bomb explosion occurred in a house belonging to four police officers Wednesday morning who were evacuated prior the explosion, according to a North Sinai resident.
The resident added that the militants were seen by neighbours while planting the explosion, and warned the officers.
Sobhi and Abdel Ghaffar visited security forces stationed in North Sinai, and checked several security sites Wednesday morning.
The security forces are responsible for maintaining security and stability in North Sinai through implementing security plans developed as part of the crack down on Sinai-based militants, including "State of Sinai".
During the tour, Sobhi stressed the importance of continuously developing security strategies in the face of criminal operations. He pointed to the importance of maintaining highest vigilance and readiness to face potential threats.
Militant group "State of Sinai" threatened security personnel with death in a propaganda video released Tuesday evening, hours before President Abdel Fattah Al-Sisi's speech.  The video featured a number of militants, allegedly while in operations against the armed forces.
Al-Sisi noted that throughout April, 150 militant hideouts were destroyed and the number of tunnels along the borders with the Gaza Strip decreased by between 80% or 90%.
The armed forces are implementing a 5km buffer zone, of which 1km has been completely evacuated and all tunnels destroyed. The buffer zone is to prevent the infiltration of terrorists and tunnels in and out of the peninsula.
During the time period between 25 October and 30 April, the armed forces killed 725 "terrorists", said a military spokesman statement.
The past six months have seen two of the biggest attacks in the restive peninsula. The first was launched in 24 October 2014 in Sheikh Zuweid, leaving at least 30 security personnel dead. The other was on 29 January, targeting a number of security facilities and checkpoints in Al-Arish, Rafah and Sheikh Zuweid, killing a large number of security personnel which the armed group claims to be "hundreds".
North Sinai tribes announced their stance with the army last Sunday and against the militant group.