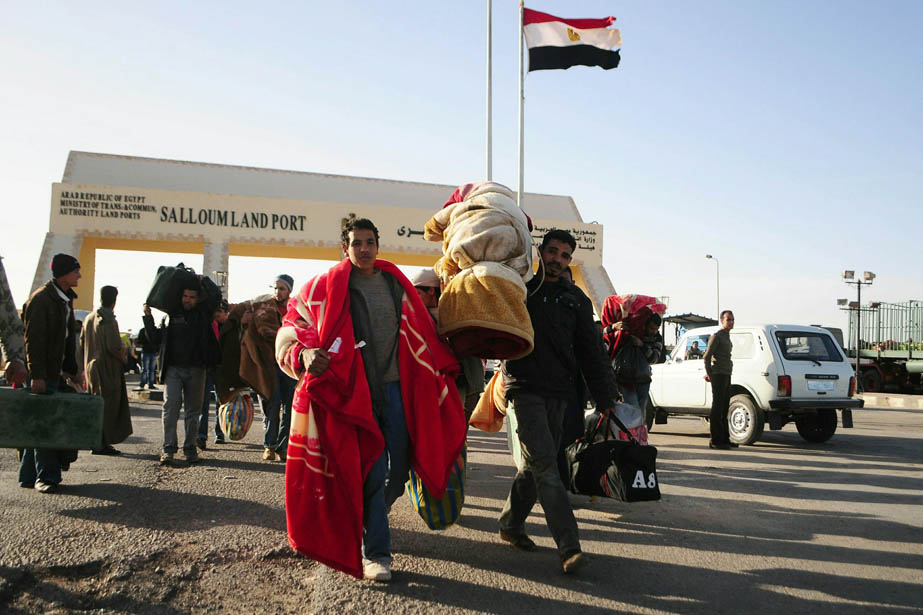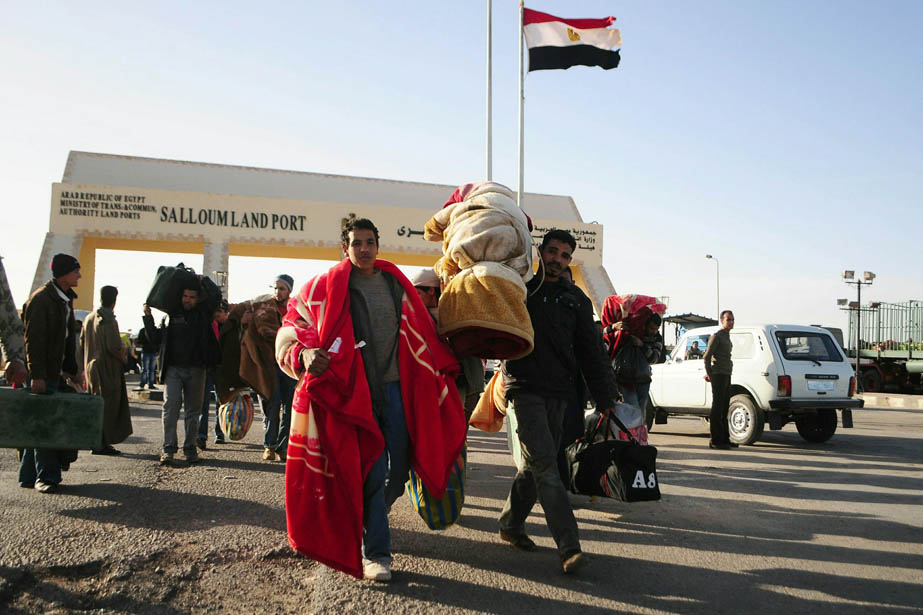 A total of 86 Egyptians were deported from Libya through the Salloum border port for illegally crossing the border to Libya, according to state-run news agency MENA Saturday.
Reports circulated in the media since the beginning of May have describe the arrests of over 80 Egyptians, from different governorates in Egypt, while attempting to cross to Libya.
Accordingly, Egypt's foreign ministry noted in a statement last week that intensive talks with the Libyan government were being held in this regard for their return.
The ministry has called on Egyptians to refrain from travelling to Libya for safety reasons, in light of the current situation in the country. However, several cases of Egyptians trying to cross the borders have been reported.
Libya has been witnessing a rising insurgency by different rebel groups and militias, increasing the use of weapons since the overthrow of Muammar Gaddafi's regime in 2011.
Rebel groups and Islamist militias have taken advantage of the deteriorating security conditions in Libya targeting Libyan citizens and in some cases specifically Christian minorities.
Two opposing governments are currently operating in Libya. The internationally recognised government located in Tobruk is led by Abdullah Al-Thinni and the Islamist government located in the capital Tripoli currently led by Khalifa Ghowel after forcing Al-Thinni's government out of the capital in summer 2014.
Islamist militias, including Islamic State affiliates, have targeted Egyptians on several occasions. The most prominent of these have been captured in a video featuring the decapitation of 20 Egyptian Copts in the city of Sirte, posted on behalf of the group in mid-February. Since then, increasing numbers of Egyptian have returned from Libya.
In response to the attack, the Egyptian government coordinated with Al-Thinni's government launching several airstrikes on the city of Derna, known to be an Islamist stronghold.
A similar incident took place in April, targeting around 30 Christian Ethiopians.