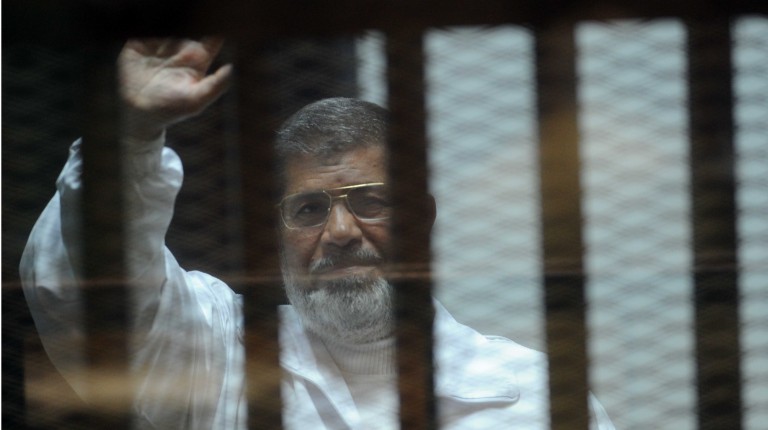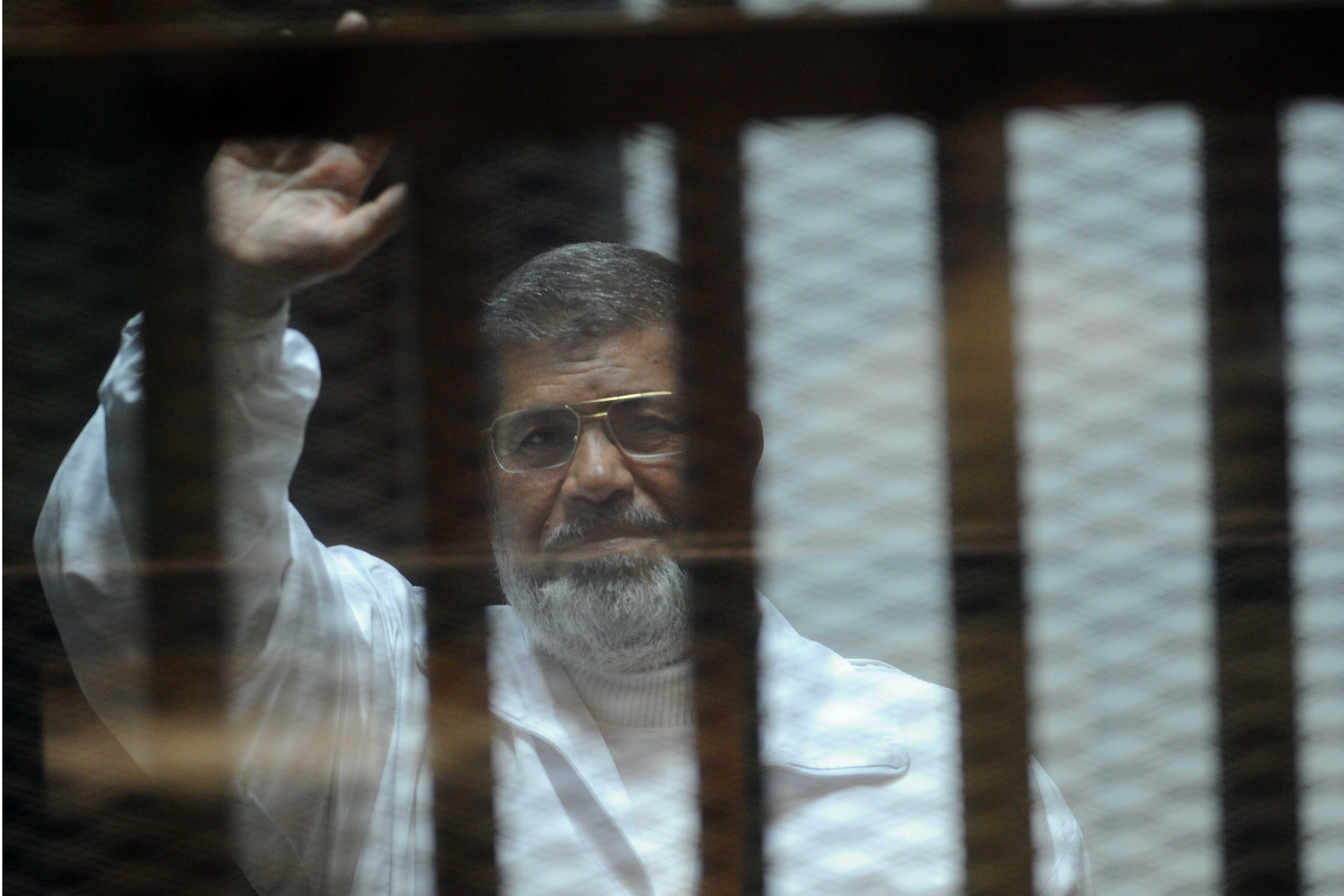 The Cairo Criminal Court has sentenced former president Mohamed Morsi to death in the Prison Break trial, alongside scores of Muslim Brotherhood leaders, both in this case and the espionage case.
The court referred the files of 106 defendants, including: the former president; Muslim Brotherhood Supreme Guide Mohamed Badie; former parliament speaker Saad Al-Katatni; and renowned Muslim scholar Yusuf Al-Qaradawi to the Grand Mufti for consultation. This is a routine procedure that precedes the ratification of a death sentence, setting the 2 June session to give final verdict in the case.
The prosecution accused Morsi and 34 Brotherhood members of storming Wadi El-Natrun prison and escaping it in the early days of the 25 January Revolution. The charges included kidnapping police officers and detaining them in the Gaza Strip.
The same court also referred the files of 16 Brotherhood members and leaders, including the group's strongman Khairat Al-Shater, his son Hassan and the group's interim supreme guide Mahmoud Ezzat, in the case publicly known as the 'espionage case', to the Grand Mufti to ratify the sentences while adjourning the final verdict for all defendants in the case to 2 June.
In the espionage case, Morsi was accused, along with 35 other Brotherhood members, of leaking documents to foreign agents, including Hamas and Hezbollah. They also stand accused of funding and supporting terrorism.