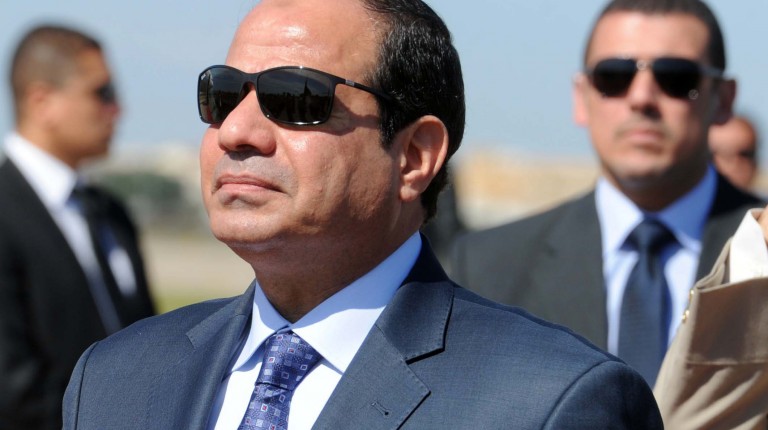 Some two-thirds of citizens believe that the country is headed in the right direction, according to a poll released by the cabinet-affiliated Information and Decision Support Centre (IDSC).
Taken in April, the poll's conclusions state that about 67% of citizens believe that the situation in Egypt is moving towards the right direction, due to counter-terrorism efforts, the restoration of security, and the results of the economic conference. However, it acknowledged some doubts about recurrent terrorist attacks, high prices on essentials, and the removal of energy subsidies.
According to the poll, 84.6% of citizens gave a positive approval of President Abdel Fattah Al-Sisi and 68.6% give a positive indication of the government of Prime Minister Ibrahim Mehleb.
Police are seen as doing their job well by 81% of citizens, while 75% believe that the streets have become safer.
Despite the seemingly supportive results, research by the independent Washignton-based Tahrir Institute for Middle East Policy issued last month found that the number of 'terror attacks' in the first three months of 2015 were equal to the entire 2014.
Some 71% of citizens reported that they rely on five-piaster subsidised bread, a rise from the 55% recorded in 2014. The statement did not specify the numbers contacted and characteristics of the sample.
While the IDSC declare their impartiality, government-affiliated research and news-outlets are often seen as being strongly biased and supportive of the government.
A recent Baseera poll also indicated figures that were supportive of the government, despite the worsening security situation and general crackdown on rights and political expression in the country. It claimed that 89% of Egyptians approve of Al-Sisi's performance, compared to only 4% who disapprove.
A Baseera spokesperson defended the findings and research methods, and when asked if respondents may be scared to criticise the president, said: "We believe people answer truthfully… after the revolution, people are not as afraid to speak honestly anymore."