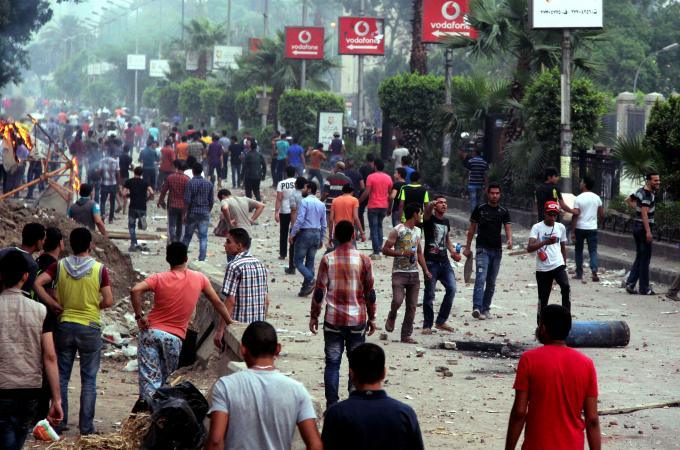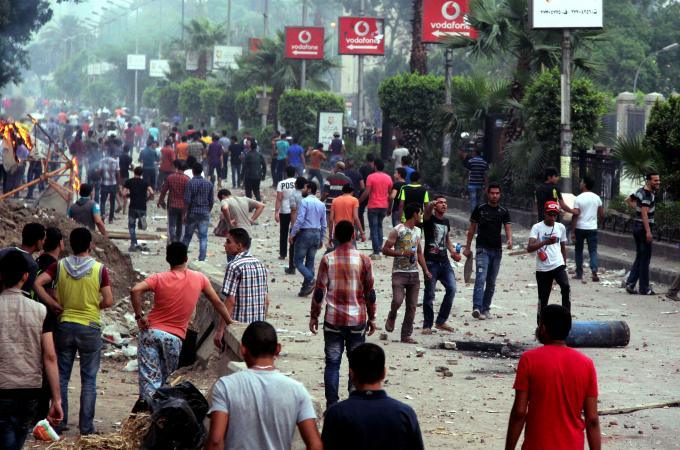 Egyptian President Abdel Fattah Al-Sisi met Saturday with Yemeni President Abdrabuh Mansur Hadi's personal envoy to discuss the situation in Yemen after the latter's refusal to attend the Geneva peace meeting.
Envoy Mohammed Abdullah Alsaidi said the Yemeni President expressed his appreciation of Egypt's participation in operation "Decisive Strom". Alsaidi alluded to the importance of this military operation in achieving security and stability in Yemen, and in securing international maritime traffic through the Strait of Bab El-Mandeb in the Red Sea region.
Al-Sisi stressed Egypt's keenness on preserving Yemeni unity and maintaining its capabilities through establishing foundations of security and stability. These will contribute to the achievement of aspirations of the Yemeni people, according to an Egyptian Ministry of Foreign Affairs statement.
The meeting touched on Hadi's decision not to participate in the meeting of Yemeni parties in Geneva. This was due to the Houthis not abiding by the implementation of the relevant Security Council resolutions, as well as violating the truce.
On 9 May, Yemen's Houthi militias and the allied military units accepted a five-day truce. The truce came after a proposal by Saudi Arabia and intensified bombing of the capital Sana'a and Sa'ada, the Houthi stronghold in northern Yemen.
Thousands of Yemenis were forced to leave the ruins of their homes, escaping the ongoing violence since May. According to the World Food Programme (WFP), 220,000 Yemenis are currently displaced across the country.
By the end of March, Saudi Arabia had launched its first airstrike in the southern Yemeni town of Aden against Shi'a Houthi rebels, turning Yemen into a no-fly zone and taking control of its air space. Egypt had announced that it will support Saudi Arabia "politically and militarily", and later participated with aerial and navy forces in the attacks.
Over 1,400 people have died in the conflict in Yemen so far, primarily between the Saudi-led coalition supporting the previous government against Houthi rebels. The Saudi-led airstrikes have repeatedly struck airports in Aden, Hudaida and the capital Sana'a.