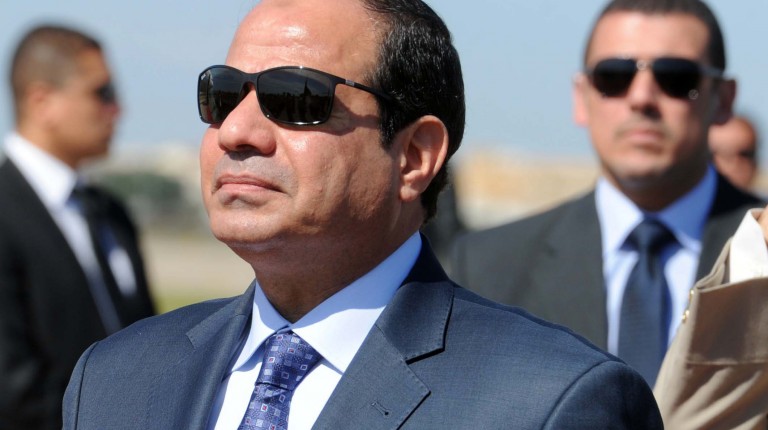 President Abdel Fattah Al-Sisi started Tuesday a four-day Europe tour in which he will visit Germany and Hungary.
Flying from Sudan after taking part in the inauguration of Sudanese President Omar Al-Bashir in Sudanese capital Khartoum, Al-Sisi will kick off the tour in Germany. He will be received at an official ceremony in Germany's capital Berlin on 3 June, before heading into talks with German President Joachim Gauck. He will then meet with German Chancellor Angela Merkel.
A joint press conference will follow the meeting with Merkel, as the visit "will offer an opportunity to bolster cooperation with Germany in a number of ways, particularly in the economic field and in military and security cooperation", according to a presidency statement.
Al-Sisi will also meet with the German Foreign Minister Frank-Walter Steinmeier and Vice-Chancellor and Federal Minister of Economic Affairs and Energy Sigmar Gabriel.
"The President will address the session and witness the signing of a number of agreements between the two countries," the statement added.
The visit to Germany has become a key topic of discussion both in Egypt and Germany, after the German Bundestag (Parliament) President, Norbert Lammert, said he will refuse to meet Al-Sisi. Lammert's refusal has stirred up a wave of reactions.
Al-Sisi will head to Hungarian capital Budapest on Thursday, where he will meet Prime Minister Viktor Orbán. "The two leaders will hold a bilateral session of talks and the meeting will conclude with the signing ceremony of a joint statement on the visit, followed by a joint press conference," the presidency statement said.