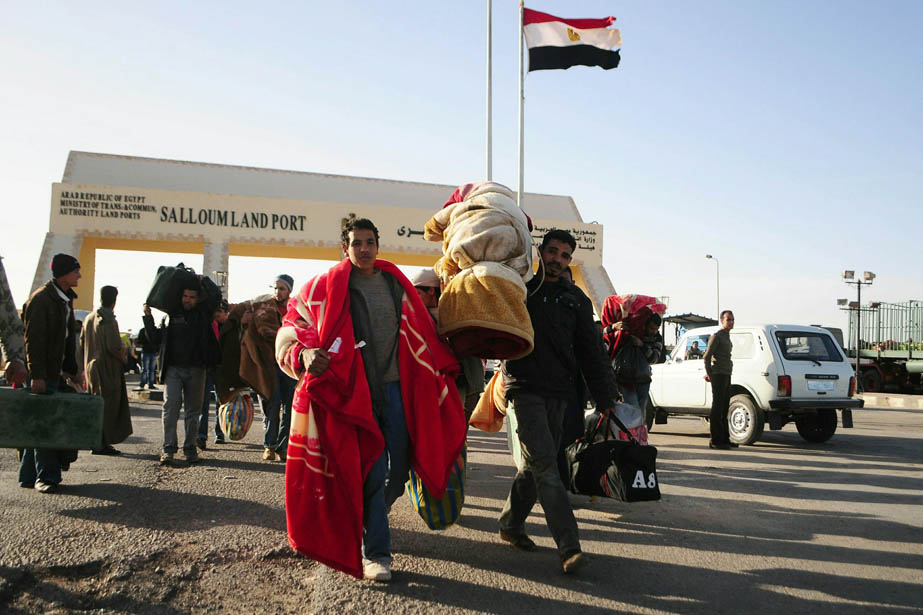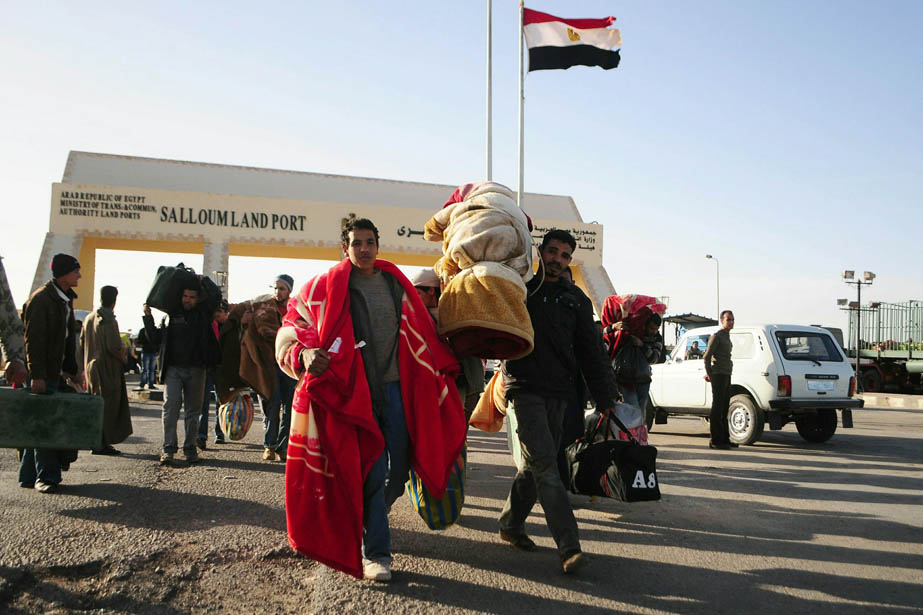 Western border guards arrested 95 Egyptians on Wednesday as they were trying to illegally cross the Salloum port into Libyan territories.
Salloum Port Director Nayel Fawzy told Daily News Egypt that border guards arrest illegal immigrants trying to enter Libya nearly every day.
During May, more than 300 Egyptians tried to cross the borders with Libya either in search of work or to migrate to Europe. Egyptians are still attempting to move to Libya, despite the security concerns.
More than 45,000 Egyptians have returned to Egypt since the beheadings of 20 Egyptians by "Islamic State" affiliates in the city of Sirte in Libya. Libya hosts approximately 1 million Egyptians out of whom only a small percentage returned, said Fawzy.
Egypt's Ministry of Foreign Affairs reiterated its calls for Egyptians in Libya to return home, and has been warning against travel to Libya.
Fawzy added that the remaining Egyptians in Libya are still working there, and call for their fellow relatives to return to Libya, which possibly accounts for increasing attempts in illegal immigration.
Libya has been a prime destination for Egyptian labour since the 1970s.