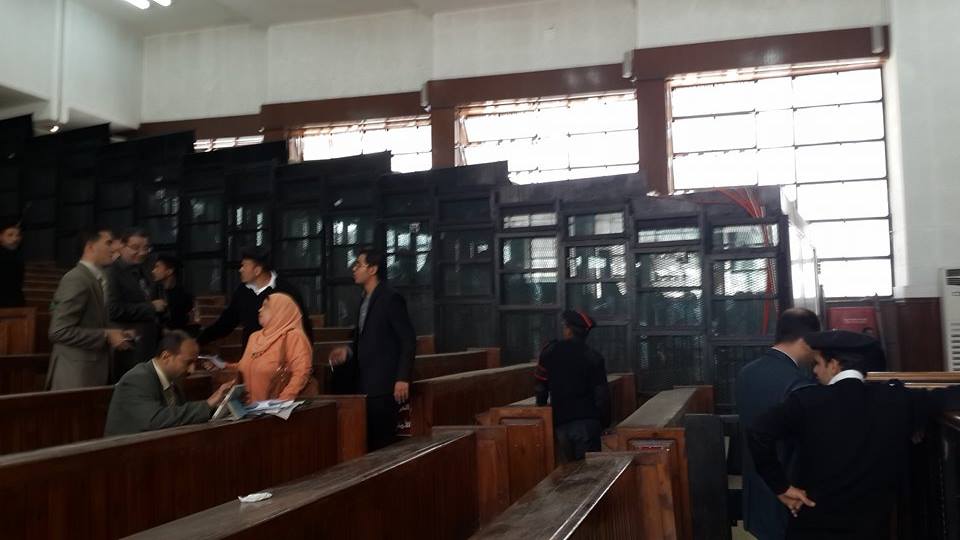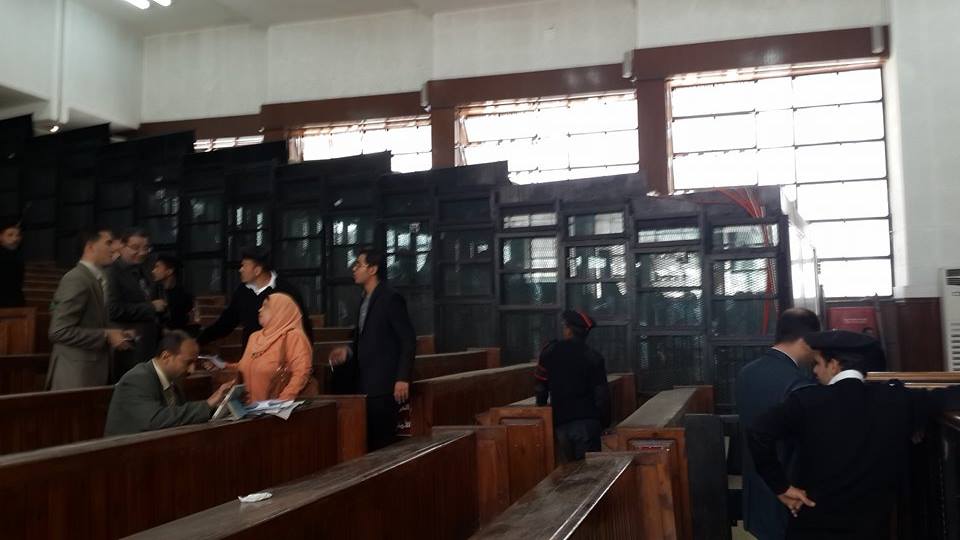 Egyptian authorities have been restricting the flow of Egyptians across the western border to Libyan territories and urging Egyptians in Libya to return.  Thousands of Egyptians responded to the government's call but are now suffering unemployment and those who chose to remain in Libya are now suffering insecurity.
Following the Arab uprisings that hit the Arab world, Libya's toppling of its 40-year dictator was followed the rise of Islamist militias under different names. The most prominent of them are Libya Dawn, as well as another group that pledged allegiance to the "Islamic State" .
As a result of the ongoing turmoil, dozens of Egyptians lost their lives and an estimate of more than 45,000 Egyptians migrated from Libya seeking security in Egypt.
Daily News Egypt interviewed Egyptians living, or who have lived, in Libyan territories. The most strikingly common sentiment among them all was the fear of the consequences of discussing their situation openly.
Egyptians escape turmoil to face unemployment
Libya and Egypt are officially connected through the Salloum port. The oil producing nation, which has been a prime destination for Egyptian labourers to escape Egypt's dire economic conditions, as early as the 1970s, is now a major threat for Egyptians living there.
Egypt's foreign ministry intensified for Egyptians to return after the decapitation of the 20 Egyptians in mid-February.
Wael Mohamed, an Egyptian who used to live in the city of Ajdabia in Libya, returned to Egypt two months ago. Mohamed is now unemployed. He said that Egyptian authorities has a list of the people who crossed the Salloum port, however he received no compensation nor was he offered any job opportunities, as announced by the Ministry of Manpower.
The city of Ajdabia was among others that fell in the hands of Islamists. Mohamed recounted a case when he was assaulted on his way back home in the city. He also said that on his way back to Egypt, he and other Egyptian citizens were kept hidden inside trucks so as not to allow Libya Dawn militias to see and arrest them.
Hossam Ramadan arrived from Benghazi 10 days ago; his brother is still working in Benghazi though. He told Daily News Egypt that he is currently unemployed and doesn't know whether he will be compensated or not.
Beshry Raouf returned from Libya right after the decapitation of the 20 Egyptians. He handed in his application to the Ministry of Manpower to list him for a job opportunity since February, but has received no response so far.
He added that he lived in Tripoli, and though there were" no threats on his life", he chose to come to avoid the crisis. He said that only a small number of Egyptians still remain in Libya.
The augmentation of the political crisis in Libya drove thousands of Egyptians out of Libya. But the Egyptian government's promise to compensate or provide them with jobs is yet to be fulfilled.
Egyptians living in Libya targeted?
Almost all the interviewed Egyptians living in Libya showed unwillingness to speak to media for concerns over their own safety; one of them disclosed that the reason for the fear lies behind cases of disappearance, especially in  the capital Tripoli, for discussing politics, whether on the phone or in public places.
Tripoli is under the control of Islamists whose military wing is the "Libya Dawn" militias. The internationally-recognised government was ousted from Tripoli in August 2014 and is now operating from Al-Bayada in the east of the country.
Walid, an Egyptian living in Tripoli, noted that telephone lines are recorded by the Tripoli government, and if anyone discussed politics on the phone, they would get him. He recounted that several people, particularly Libyans, disappeared in unknown conditions.
He also stated that there are several Egyptians willing to return home, but conflicts in Libya are hindering their way, and there is no embassy or consulate to secure their way back.
Ibrahim, another Egyptian living in Tripoli, told Daily News Egypt that despite the foreign ministry's call for their return to Egyptian territories, Egyptians living in Tripoli face difficulties going back to Egypt due to the threats imposed on them by Libya Dawn. He said that the group specifically targets Egyptians.
He confirmed the absence of embassies or consulates to help them out, at least in the area he lives in.
Egypt, however, is backing the internationally-recognised government in its fight against the rising power of the Islamist groups.
The world, on the other hand, watched Libya's deteriorating situation where the UN Security Council decided against lifting the arms embargo last March on the Tobruk government. The embargo has been in place since 2011, limiting the government's ability to counter the threat of Islamists and lift their control over the capital and other cities, including Sirte, Derna, Benghazi and Misrata.
Karam, an Egyptian living in Benghazi, despite showing no interest in talking about the political situation in Libya and refusing to say whether he is an illegal immigrant is or not, noted that he is okay with going on with his life in Libya, and also highlighted that there are no consulates or embassies that Egyptians might plead to in case of trouble.
He stated that he wanted to earn a living, which is why he decided to leave for Libya despite the risk.
He added that most Egyptians in Libya crossed the Salloum border illegally, but none will say this openly and "none will risk their lives or the possibility of getting arrested unless they are in desperate need".
Despite the deteriorating situation in Libya, Egyptians have continued to cross the border into the country, often illegally, in search for work. Last month alone saw the deportation of more than 300 Egyptians from Libya, arrested during attempts to illegally cross the border into Libya.
Salloum Port Director Nayel Fawzy told Daily News Egypt that border guards arrest illegal immigrants trying to enter Libya "nearly every day".