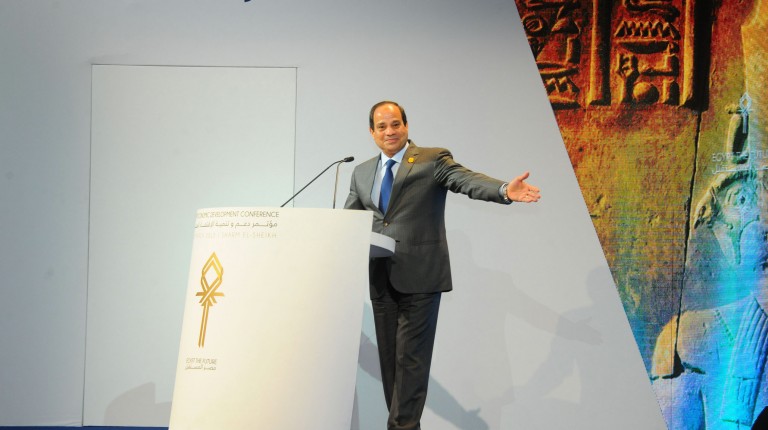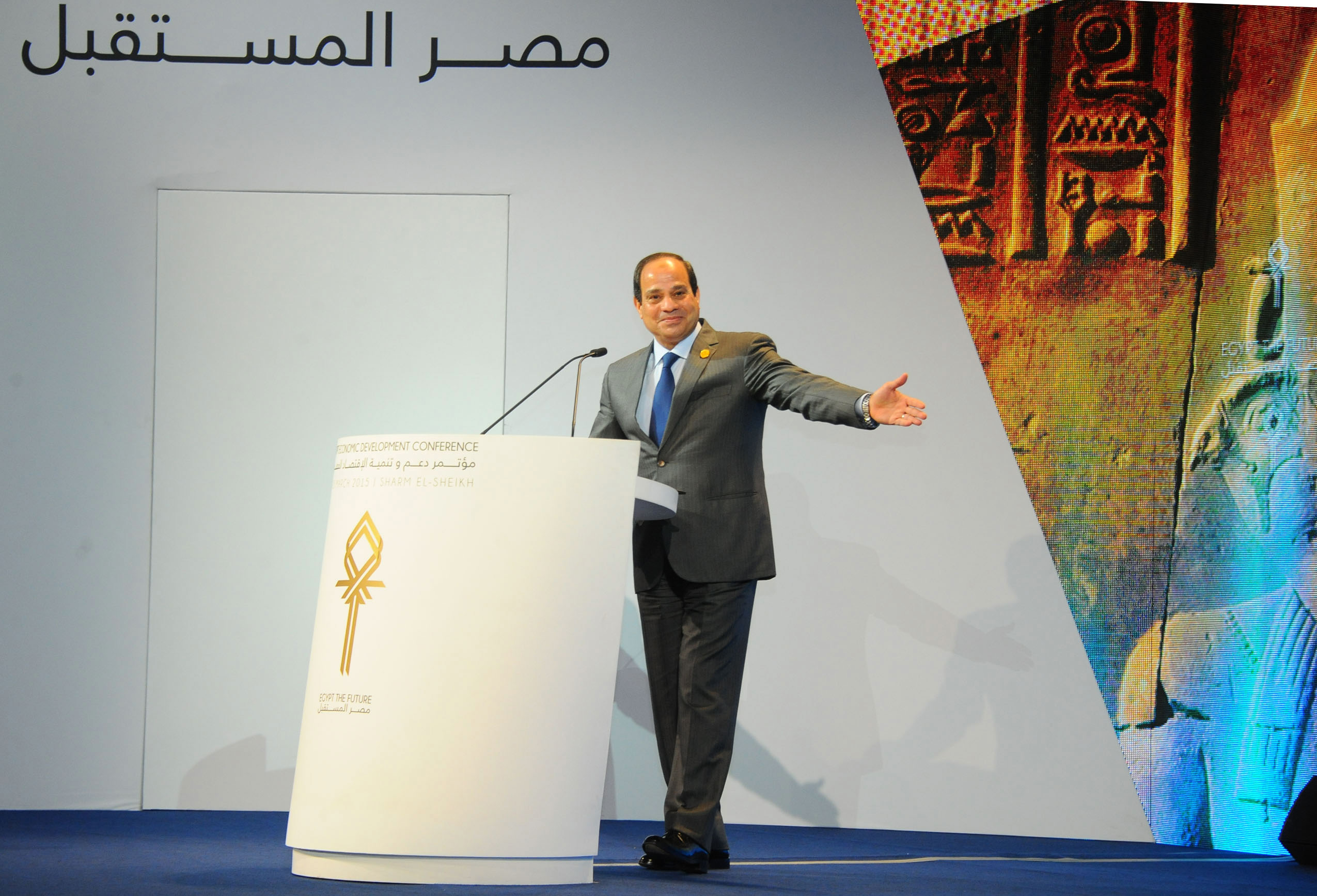 President Abdel Fattah Al-Sisi said that he was ready to face responsibility and be held accountable by the people for his performance since he was elected president of the country, in a Sunday public speech.
One year has passed on Al-Sisi's official inauguration. He won the elections held in the last week of May 2014 by a landslide 96.9% in face of his only rival, Hamdeen Sabahy.
The presidential office issued a report Sunday evening, titled "A year of achievements: the president's untraditional activities," in which it listed 24 activities as achievements. With the exception of the international Economic Summit held last March, the report did not tackle other economic steps, nor was there a mention of the ambitious New Suez Canal project.
Furthermore, the 24 attainments in the report included seven meetings with different social factions and organisations, excluding any politician, where potential projects had been discussed. The report also counted Al-Sisi's participation in a bike marathon and Cairo Runners' marathon as achievements.
"Al-Sisi's first phone interview" was also the title of one of the president's achievements. The TV show in which Al-Sisi spoke was hosting a citizen with special needs who invited the president to attend the opening of the MENA Special Olympics. Al-Sisi responded to the invitation and went to the Air Defence Stadium in December 2014.
Besides another six individual cases in which Al-Sisi directly interfered to solve their different issues, the highlights of the report were the president's announcement following his inauguration of donating half of his salary to the fund known as "Long Live Egypt".
Yet, in his speech, the president expressed disappointment with the "Long Live Egypt Fund," which he established in November 2014 as a source of public funding which relies on donations.
"What was raised by the fund is insufficient for the country's needs," Al-Sisi stated.
Moreover, Al-Sisi was the first Egyptian president to attend the Coptic Christmas mass, highlighting national unity. Nonetheless, discrimination against Egyptian Copts continued, notably in the attacks on churches in the governorate of Minya.
Also, Al-Sisi was the first president to personally visit a victim of sexual assault, after a video of the woman went viral on the internet of her harassment in Tahrir Square during street celebrations of Al-Sisi's presidency.
The presidential office completed the rest of its campaign on the official Facebook account by publishing different data on the achievements made in several fields, such as the economy and terrorism, among others.