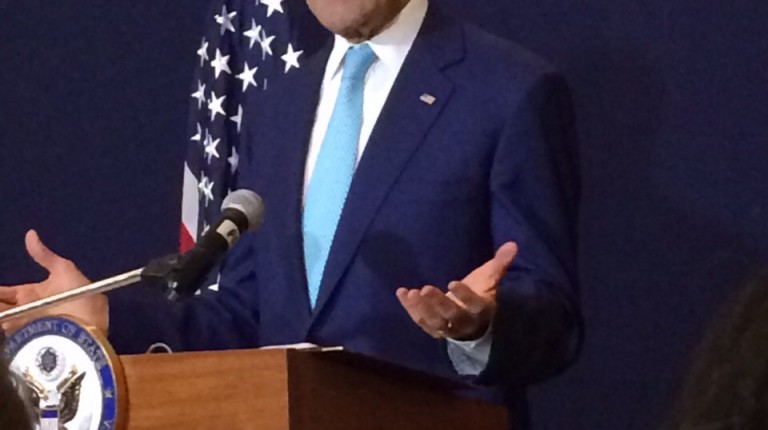 Journalists will hold a strike at the Press Syndicate on 10 June, which marks Egypt's press day. Through a symbolic sit-in for three hours, journalists will list and discuss their demands, categorised under four subjects.
The Freedoms Committee at the syndicate called for a symbolic strike for half an hour in the morning, after which journalists would gather at the syndicate and end the day with a rally in objection to the different violations they face.
The provision of legal protection by the Press Syndicate, fair wages, the end of arbitrary firing and the release of detained journalists are among the rights that many journalists feel are being violated. Most reporters are not members of the syndicate and are not part of the profession in the state's eyes.
This is partly due to a controversial and outdated press law which requires journalists to acquire the syndicate's membership to work in the field, but at the same time that membership is conditioned by a minimum period of work experience at a printed and officially registered publication.
This comes as several campaigns by local and international journalists calling on the Egyptian state to release detained journalists, such as Youssef Shaaban, imprisoned in the case publicly known as the "El-Raml police station" case.
Mahmoud Abu Zeid 'Shawkan' has served one of the longest pre-trial detention periods since his arrest on 13 August 2013 during the coverage of the dispersal of pro-Mohamed Morsi sit-ins in Rabaa Al-Adaweya and Al-Nadha Square.
Outside prison, reporters and photojournalists are often subject to harassment by security forces, and on several instances serious verbal and physical assaults. On Monday, the Press Syndicate strongly condemned the practices of security forces against journalists at the Ministry of Education.
"Journalists were prevented from the ministry's press coverage following published articles on the leaking of high school exams," the syndicate said in a statement. "Instead of preventing journalists from their right to information access in such an irresponsible manner, the ministry could have used its right to respond to the articles," the syndicate added.
On another note, many journalists have to work in more than one place to earn a living, and further, in the past two years, there have been a series of arbitrary group dismissals of journalists, especially in digital journalism.
Meanwhile, the Supreme Council of Journalism and the Press Syndicate finalised their draft of new legislations that penalise the blockage of information, attacks on journalists and arbitrary suspension or dismissal.