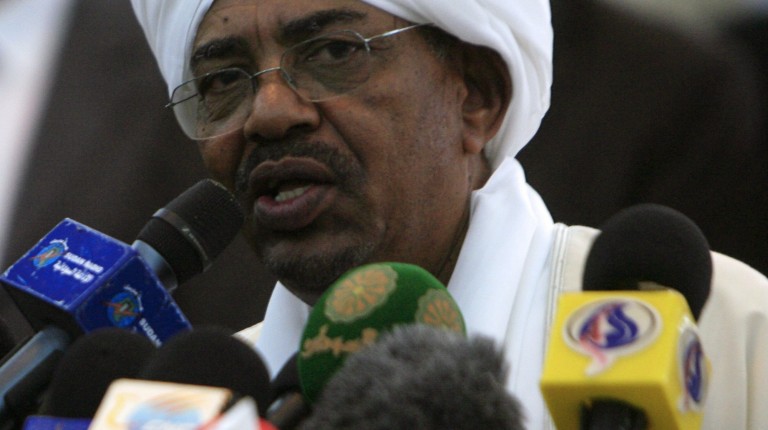 Sudanese President Omar Al-Bashir reportedly flew back to Sudan, despite the issuance of an arrest warrant by the International Criminal Court (ICC) on Sunday.
"President Al-Bashir's plane took off from Johannesburg and will arrive around 6.30pm on Monday evening," State Minister of Information Yasir Yousef told AFP. "Al-Bashir will address the crowds that will gather to meet him."
It remains unconfirmed whether Al-Bashir was actually on the plane or not.
On Sunday, a South African court ordered Sudanese President Omar Al-Bashir to remain in the country after the International Criminal Court (ICC) called for his arrest for war crimes. Al-Bashir had arrived to attend the African Union's 25th Summit taking place on Sunday and Monday.
In response to the reported departure, South Africa's ruling party, the African National Congress (ANC), announced: "The ICC is no longer useful for the purpose it was made for."
It also called on reviewing the ICC laws to be applied on the member states in the United Nations, "to ensure an independent judiciary".
Despite the existing sentence against Al-Bahsir by a judge, closing ports to prevent him from leaving, his departure is still not definitive. Khaled M, a journalist told Daily News Egypt via lawyers in South Africa: "It is practically difficult to prevent Al-Bashir from leaving, despite the verdict. It is hard to close all gates and exits."
"We strongly support international efforts to hold accountable those responsible for genocide, crimes against humanity and war crimes," US State Department spokesperson John Kirby said in a statement. "The United States is deeply concerned by Sudanese President Omar Al-Bashir's travel to South Africa for the African Union summit."
Al-Bashir, who has held the post since 1993, is wanted on five counts of crimes against humanity, two counts of war crimes, and three counts of genocide.
The ICC charges date back to the Sudan conflict in Darfur in 2003 where Al-Bashir's government was accused of genocide against thousands of Sudanese. It was also accused of repression and ethnic cleansing with regard to Darfur's non-Arab population.
Similarly, Prime Minister Ibrahim Mehleb arrived Saturday in Johannesburg to head Egypt's delegation to the African Union Summit in the place of President Abdel Fattah Al-Sisi. Al-Sisi cancelled his visit and delegated Mehleb after the South African Muslim Lawyers Association (MLA) filed an official request for his arrest.
The main objectives of the African Summit are to promote unity and solidarity among African States, coordinate and intensify cooperation for development and to promote international cooperation within the framework of the United Nations.