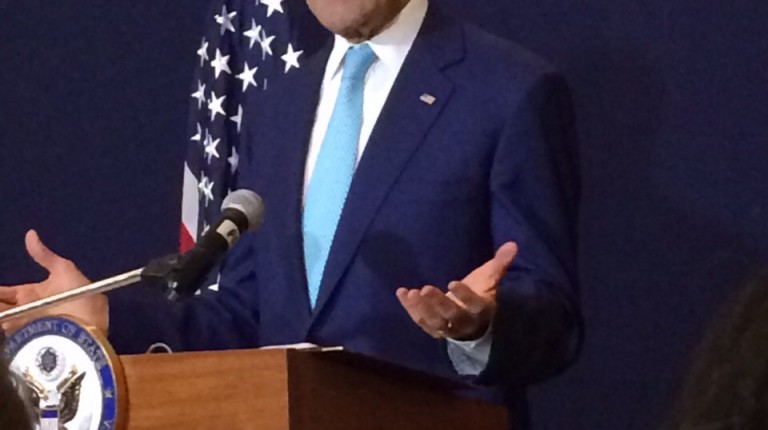 International human rights organisations condemned Egypt's criminal court's new death sentences handed to deposed president Mohamed Morsi and Muslim Brotherhood leaders on Tuesday.
Turkish Prime Minister Recep Tayyip Erdogan said the death sentences are massacre of the law and basic rights. Protests have taken to the streets of Istanbul on Tuesday chanting against the verdict, the Egyptian government, and holding posters of Rabaa Al-Adaweya signs and Morsi.
"Erdogan is jailing judges for sentences they have given to journalists in Turkey," Mohamed Abdel Qader, a political research at Al-Ahram Centre for Strategic Studies told Daily News Egypt.
"The Turkey responses are nothing but an extension of Erdogan's domination policies and interference in other countries' affairs. It also indicates the bond between the Turkish government and the Muslim Brotherhood," he added.
The international watchdog Human Rights Watch (HRW) described the sentences as politically motivated, and said they were almost entirely based on security officials' testimonies.
"These prosecutions show that Egyptian courts are ready to sentence the government's opponents to death with barely any regard for due process," said Sarah Leah Whitson, Middle East and North Africa director at HRW. "They follow in a line of flawed mass prosecutions brought against the members of the Muslim Brotherhood."
Meanwhile, Federica Mogherini, European Union high representative, described it as a "worrying development". She called on Egyptian authorities to abide by their international obligations to uphold the right to fair trials and safeguard due legal process, in an official statement on Sunday.
Similarly the US State Department spokesperson John Kirby expressed his deep concerns towards Egypt giving death sentence to its first elected president.
Moreover, Amnesty International said the verdict demonstrated the state of the country's justice system. "This appalling outcome is sadly not surprising. It's just another symptom of how horrendously broken Egypt's justice system has become," said Hassiba Hadj Sahraoui, Deputy Director of Amnesty International's Middle East and North Africa Programme.
"Whether the verdict is right or wrong, it should be respected, as it is issued by a judicial institution," lawyer Mahmoud Kobeish told Daily News Egypt. "Just like any other country in the world, if the verdict has flaws it should only be reviewed by a similar judicial entity, which would be the appeals court."
According to Kobeish, there will be an appeal, as usually death sentences are always appealed in order to verify the validity of the verdict, and if it is proven to be flawed, a retrial will begin in a different judicial district.
The Cairo Criminal Court sentenced Tuesday former president Mohamed Morsi and five others to death on charges of participating in storming Egyptian prisons, attacking police facilities, and killing security personnel.
The court accused Morsi and the Muslim Brotherhood of collaborating with the Palestinian group Hamas, Lebanon's Hezbollah, and a militant member of the Iranian Revolutionary Guard.