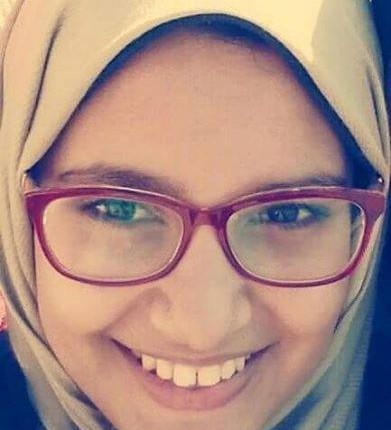 Security forces allegedly took Eman Gad from the streets of Sayeda Zeinab on 17 June as she was walking home from work, her family and friends said on Thursday. Gad's whereabouts are still unknown.

Khadija Youssef, one of Gad's close friends, told Daily News Egypt that Gad called her and said that she was "in a dark room" and then Gad's phone was switched off. It has been switched off since, Youssef said.

"We looked for her in four different police stations," Youssef said, adding that all of them denied any girls were arrested that day.

Gad was a second year student at Al-Azhar University before she was suspended for protesting on campus in 2014.

Enforced disappearances have been on the rise over the past few months, as groups such as Freedom for the Brave documented at least 163 cases of enforced disappearances throughout April and May.

More recently, Esraa El-Taweel, a 23-year-old student and photographer at Cairo University, disappeared for over two weeks along with her friends Sohaib Saad and Omar Mohamed, until her parents found her in Al-Qanater prison on Wednesday.

According to family statements, security forces raided El-Taweel's home on Wednesday night asking Duaa El-Taweel to sign a statement claiming she will be a witness when El-Taweel stands in front of prosecution. The security men also took all the laptops in the house to use "as evidence" and refused to sign a statement asserting that they took the laptops.

The Ministry of Interior previously denied its use of enforced disappearances in a statement to Daily News Egypt.

In 2010, the United Nations adopted the International Convention for the Protection of All Persons from Enforced Disappearance, a convention aimed at preventing enforced disappearances.

According to Amnesty International, enforced disappearances violate a person's right to fair trial, right to humane conditions of detention, right not to be subjected to torture or other cruel, inhuman or degrading treatment or punishment, right to a legal personality, and the right to life "if the disappeared person is killed or their fate is unknown".

On Thursday morning, Gad's parents sent a telegraph to the Prosecutor General stating that their daughter has been missing since Wednesday. There is little that the families of the disappeared can do besides send telegraphs of their children's cases so as to prove they had been missing, if later they appear in court under false charges.